Laura Linney: An Inspiration To Cancer Patients
Laura Linney, 58, is already one of few actresses to win two lead TV Golden Globe awards. A Best TV Drama Actress victory for her role in Ozark at the 2023 Golden Globes would be a first-ever trifecta.
The actress is likely known best to the SurvivorNet Community for her lead role in The Big C, where she plays a suburban mother named Cathy whose life begins to unravel after a terminal cancer diagnosis.
The Big C is available to stream for free on SurvivorNetTV. Catch up on all the episodes here.
Laughter is extraordinary medicine. Laura Linney, 58, plays the lead role in
The Big C,
which is offered on
SurvivorNetTV
, 
and now the actress is getting buzz as she could make history as the only woman to win three lead TV acting Golden Globe awards.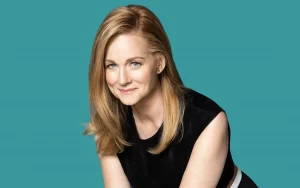 Read More
The 2023 Golden Globes will be held on January 10, 2023 and will mark a momentous occasion as it will be the Globes 80th anniversary. If Linney is nominated and wins Best TV Drama Actress for her role in
Ozark
she would be the first woman to win in all three categories.
Linney became an inspiration to millions of cancer patients following her lead role in The Big C, which she won Best Television Actress in a Musical/Comedy Series in 2011. She also won a Globe in 2009 for Best Actress in a Television Motion Picture for her role in John Adams.
The description for Ozark on Netflix reads: "A financial adviser drags his family from Chicago to the Missouri Ozarks, where he must launder $500 million in five years to appease a drug boss." Linney plays Wendy Byrde, the wife of Jason Bateman's character Martin Byrde in the show.
'The Big C'
SurvivorNetTV is proud to offer all four seasons of the The Big C for free. The show addresses some of the major issues people living with cancer deal with in their everyday lives, but with a little bit of humor. Linney plays lead character Cathy Jamison, a suburban wife and mother who is faced with a melanoma diagnosis.
From the main character struggling to decide when to tell her family about a terminal cancer diagnosis to deciding if side effects of treatment are worth the possible benefits— the show covers it all.
The first season of the show kicks off with Cathy feeling bored and frustrated with her life after learning that she has advanced melanoma. An early struggle she faces during the first episode — and one that so many survivors can relate to — is deciding how to tell family and loved ones. People living with the disease may want to keep it to themselves because they don't want to change how anyone sees them or they don't want to become a burden to their family. In the show, Cathy puts off telling her family for weeks.
Learn more about SurvivorNet's rigorous medical review process.