Everything moved quickly once cancer survivor J.B. Ward, a new mother to a 1-year-old son, was told she had a few years left to live.
"I wanted to shape [my baby, James] in what time I had left," Ward, 31, diagnosed with a rare cancer called vaginal mucosal melanoma, tells SurvivorNet in a conversation about her journey.  So she went into parenting overdrive, or what she calls "go mode."
Read More
She began trying to cram, she says, as many lessons, memories and love as she could into her son's life. She wanted to teach him a sense of adventure, "how to catch autumn leaves falling through the sunroof of your car," and so much more.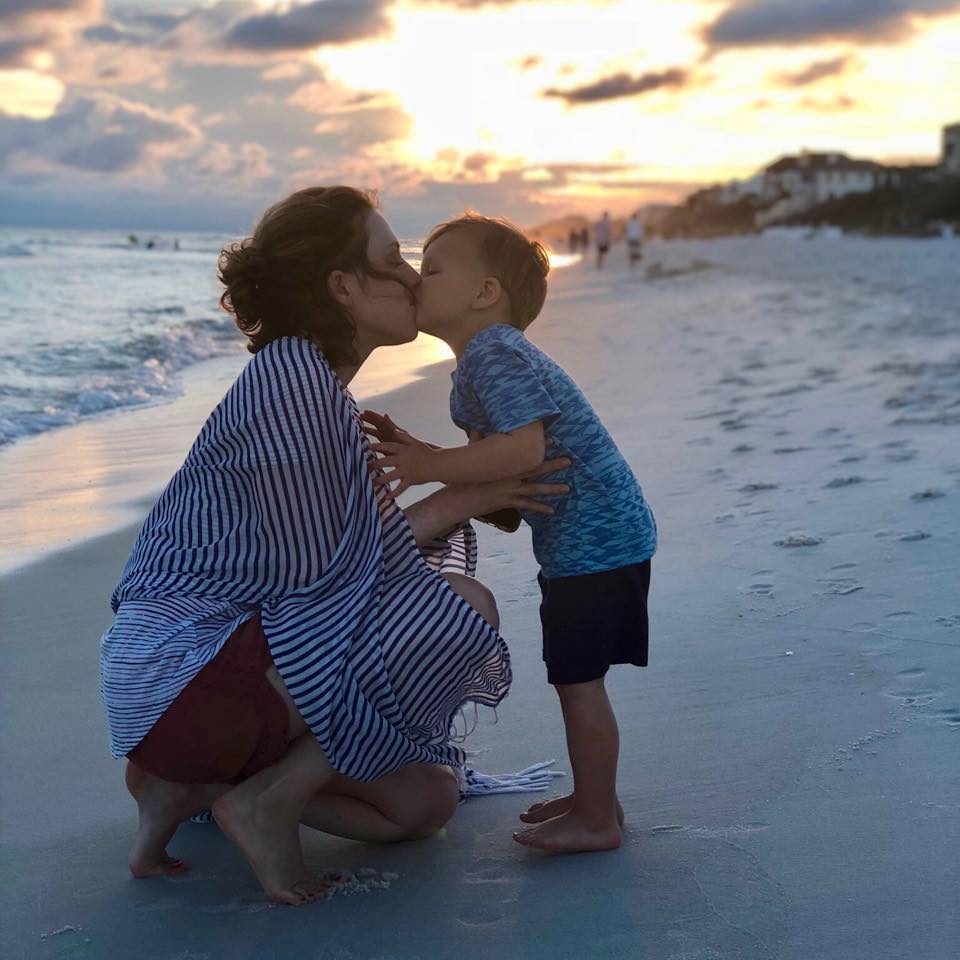 But ultimately, recalls the clinical health psychologist, who has extensive knowledge about early childhood development, her desires were no match for the stress she was under. Teaching a lifetime of lessons to an infant while undergoing physically draining treatments such as chemotherapy, surgery and then immunotherapy, she says, "isn't really possible." In fact, she says, it was "crippling."
Instead, she says she learned a bigger lesson: "All he needs right now is to be loved."
"I learned along the way that people have their own lives to live," she says. "And they will actually learn lessons better if they learn them in their own way, like failing and struggling. [Teaching] them these lessons–that's not really what you're there for. It's to help them feel loved and supported and accepted. That is more powerful and that is what people will remember long after you're with someone."
And Ward, thankfully, is in a good place now. There is no evidence of the disease. Her treatment, including a combination of two newly-FDA-approved immunotherapy drugs called checkpoint inhibitors, went incredibly well.
But there is more to her story than her fierce love for her child. The road leading up to Ward's diagnosis was confusing, and there are lessons to learn from both her persistence, and the ways in which she learned to advocate for herself.
A Lump and a Missed Opportunity
Ward and her husband had just moved from Kentucky to Nashville when Ward noticed a protruding lump in her vagina. Because she hadn't yet found a new network of doctors she called her old OB/GYN, who she'd seen throughout her pregnancy. When she asked about the lump, a nurse told her it sounded like bladder prolapse, a common condition that nearly a third of women experience in some capacity after childbirth. The nurse told her she should try doing Kegel exercises.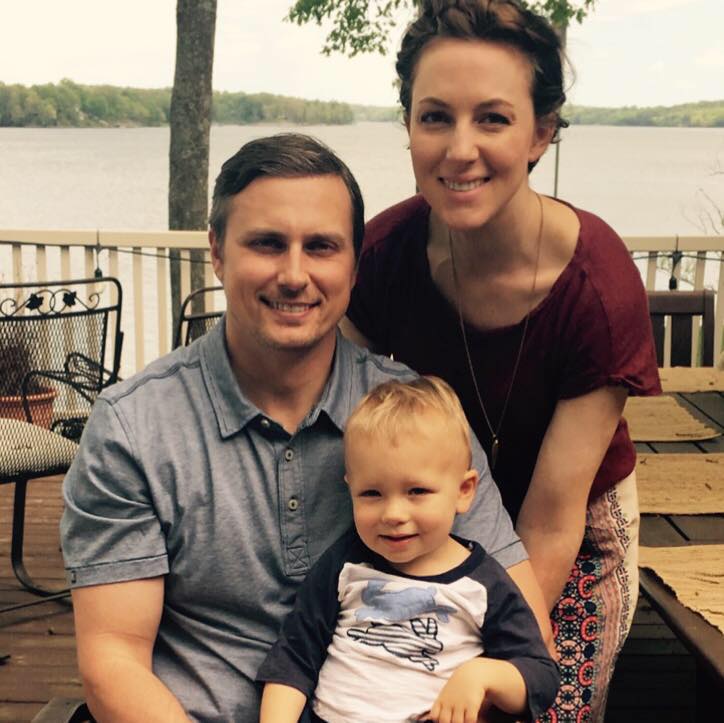 "I didn't really fixate on it," Ward recalls. "There was no cancer history in my family whatsoever, so I wasn't really on alert for that."
When the lump kept growing and became more painful, Ward called a local gynecologist in Nashville. But the soonest the doctor could take new patients was several months later.
RELATED: Get Your Moles Evaluated to Rule Out Melanoma
Three months later, Ward says, she was told that the lump in her vagina was not a prolapse after all and was likely, instead, a cyst. She scheduled a surgery to have it removed, but still, the doctors told Ward, she likely had nothing to worry about.
As part of her pre-surgery preparations, Ward had a biopsy to confirm the lump was indeed a cyst. That biopsy ultimately revealed Ward's aggressive mucosal melanoma — a rare form of cancer that affects only 1% of people with melanoma.
RELATED: She Beat an Extremely Rare Skin Cancer — Thanks to Her Teenage Daughter — and Now She's Paying It Forward with Cancer Awareness Campaign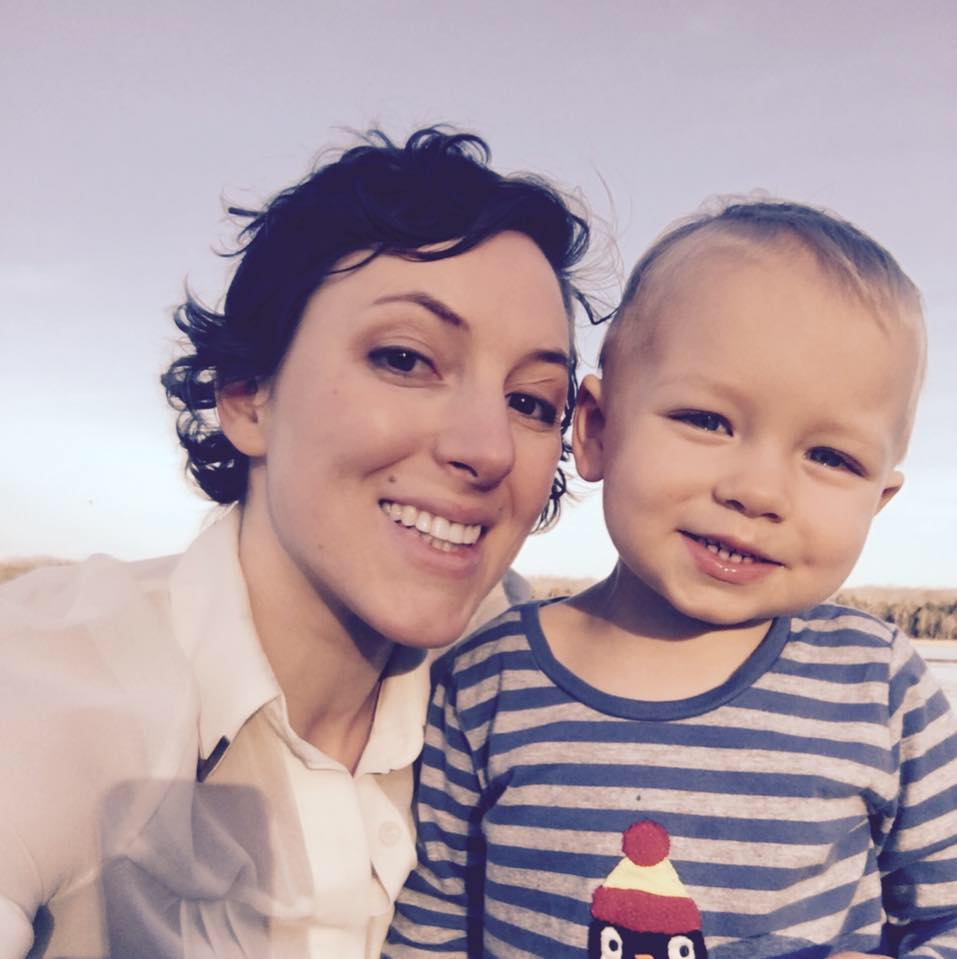 It's Important to Advocate for Yourself
When she looks back on her diagnosis, though, she says "I was too concerned about the doctor and the relationship at the time, but I realize now that if a doctor is the right fit for you, they're not going to take it personally when you push back on their [advice] because of your own instinct. They might be an expert on medicine, but you are an expert on yourself."
J.B.'s son was too young to understand the weight of his mother's cancer diagnosis, but as another cancer survivor, Gina de Givenchy, told SurvivorNet, knowing when and how to tell your kids about a cancer diagnosis is a challenge.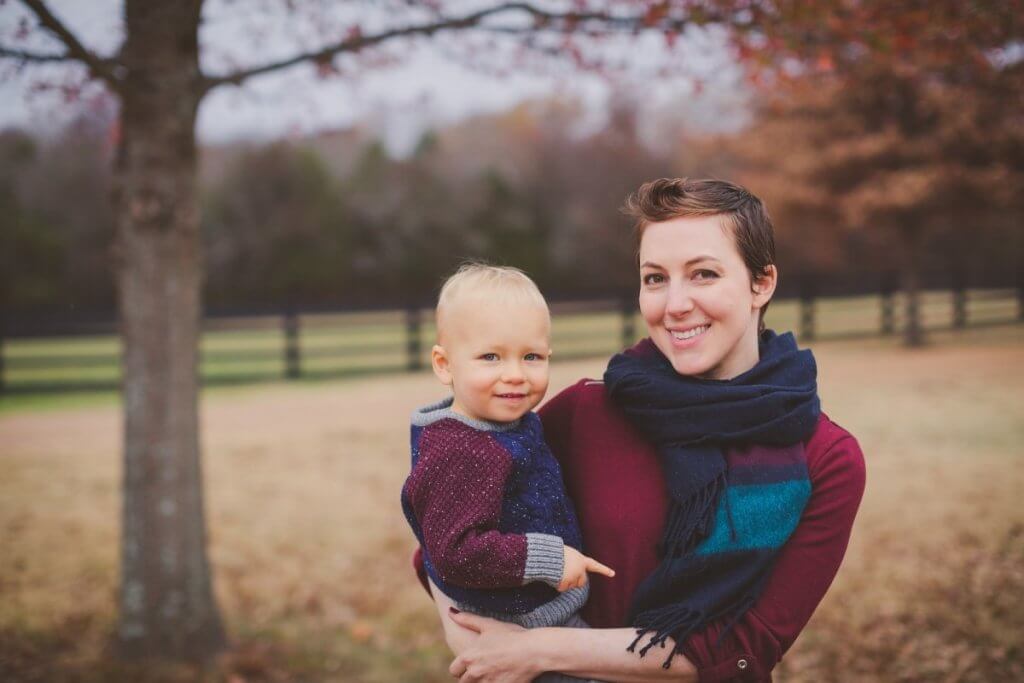 RELATED: The Immunotherapy Revolution For Cancer — Fewer People Getting Sick From Complications, According to Promising New Data
'No One Dares Utter a Word Like Cure'
Ward says she hesitates to say she is "cured," as there is always the possibility of cancer returning. In a blog post she kept during her treatment, Ward wrote, "No one dares utter a word like 'cure' around someone with mucosal melanoma because this isn't a cancer that is eradicated and just never returns. But each new day without spread is a small triumph of time. Time is the thing. We would give anything to manipulate it or to have more of it. To gift time is to do the impossible. So – cheers to the checkpoint inhibitors, because that is just what they have done for me."
She's back to working as a psychologist and is also working with the Melanoma Research Foundation as an advocate for awareness about mucosal melanoma. Recently, she participated in a campaign sponsored by the pharmaceutical company Merck called "With Love, Me," in which she shared a letter she wrote to her newly diagnosed self, imparting the lessons she wished someone had told her.
"What he needs most from you is just to love him as he is, today," Ward's letter reads, addressing her fears about James. "That is all he needs from you right now, and he will remember that."
When she was able to accept that, she says, only then was she able to truly enjoy her time with her husband and son. That, and telling herself: "'You're not going to die today, and you're not going to die tomorrow.'"
"As long as I knew that to be true," she says, "I knew that I could handle anything."
Learn more about SurvivorNet's rigorous medical review process.
---