Julia Louis-Dreyfus On Overcoming Challenges
Breast cancer survivor and comedian Julia Louis-Dreyfus has opened up about her "challenging" experience as a repertory "Saturday Night Live" cast member from 1982 to 1985.
Louis-Dreyfus dubbed her time on the show a "big wake-up call" and "incredibly challenging," but she handled the tough time well, just as she did during her battle with stage two breast cancer, a disease she was diagnosed with in 2017.
As Louis-Dreyfus bravely fought her breast cancer head-on, she underwent six rounds of chemotherapy and a double mastectomy during her treatment. It took roughly a year, but in October 2018, she announced she was cancer-free.
Dr. Samantha Boardman, a psychiatrist and author, suggests anyone going dealing with a challenge to put messages with affirmations in places you frequent, like "You got this!" or "Keep going!"
Cut out inspirational quotes from people you admire and surround yourself with their words. Dr. Boardman explained to SurvivorNet that "Positive emotions have unique benefits above and beyond managing negative emotions."
Comedian
Julia Louis-Dreyfus
, a stage 2 breast cancer survivor, has opened up about her "challenging" experience as a repertory "Saturday Night Live" cast member performing comedic sketches, digital shorts, and satirical news
Louis-Dreyfus was on 'SNL' from 1982 and 1985alongside fellow actors Eddie Murphy, Martin Short, Billy Crystal, Chris Guest, Joe Piscopo, and her husband, Brad Hall, who she had started dating before the show.
Read More
She acted as some of the show's comical memorable characters, like Becky, Big-Zit Cindy, Patti Lynn Hunnsacker and weather Weather Woman. Louis-Dreyfus also did a number of impressions on the show, and following her three years as a reparatory player on 'SNL' she later was featured as a host of the show on May 13, 2006, March 17, 2007, and April 16, 2016.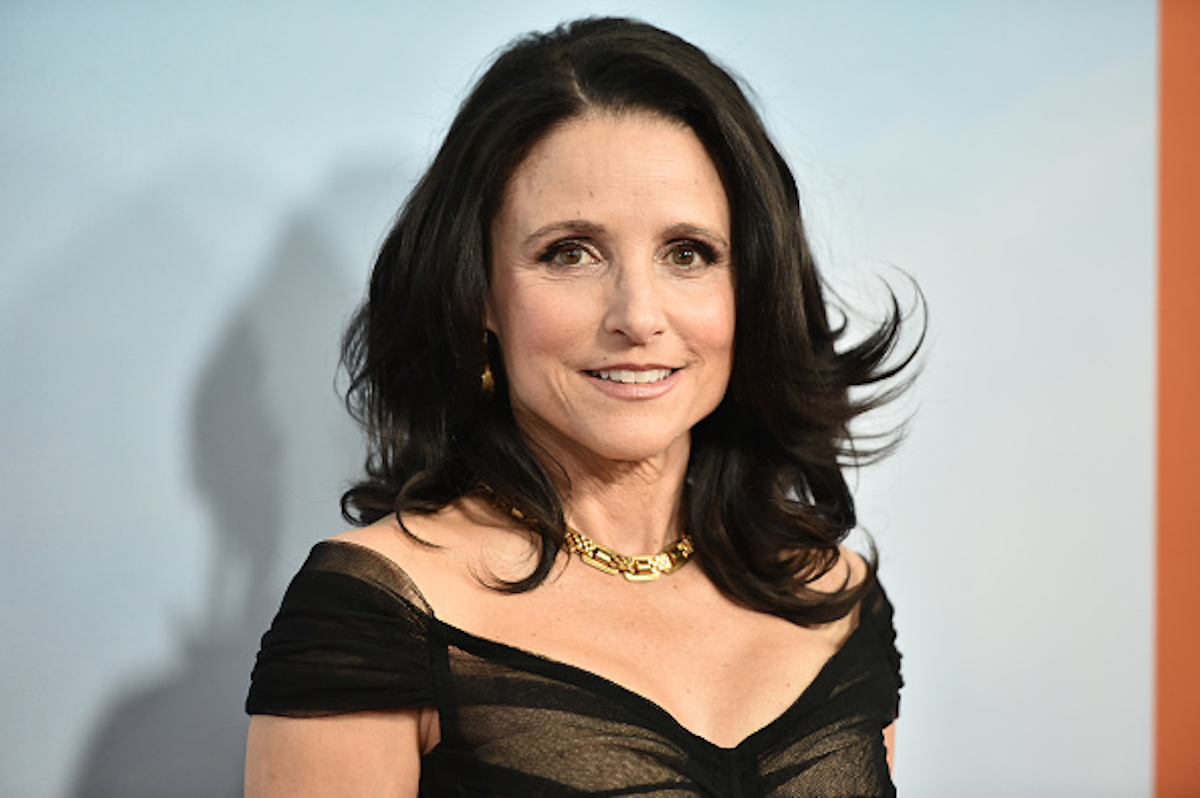 "I was a young teenager watching the show, and feeling as if these were my people. And then when I got hired to do it, you can imagine my thrill, only to find that it wasn't anything like I thought it was going to be," Louis-Dreyfus told Total Film in a recent interview, according to
The Black Hills Pioneer
. "So it was a big wake-up call for me. It was incredibly challenging. But I learned a lot. In three years, it was like I got a masters and a PHD all at once; about show business, my priorities, doing live television, comedy."
The award-winning actress, known for her roles in "Seinfeld" and "Veep," added, "I came out of it with a better understanding of what it is that I wanted to do."
It wasn't until after her time on "Saturday Night Live," that she picked up her famed role as Elaine Benes on "Seinfeld" in 1989. Later on, she took on the role of Vice President Selina Meyer the HBO series "Veep" in 2012.
In an earlier interview with Radio Andy on SiriusXM, Louis-Dreyfus admitted she didn't have much "fun" while working on the late-night live television sketch comedy show.
"I didn't have tons of fun, but I did learn a ton. I was really super young. I was 21 and I went into it very naivly. So, I learned a lot very quickly," she said.
"It's like going to grad school. I really did learn a ton. It's kind of formed my life from them … I set my priorities straight, for starters."
Louis-Dreyfus explained, "I came out of that thinking, 'this wasn't as fun as I've had doing improve shows and Second City back in Chicago and I need to find that. And if I can't find that … if it doesn't exist, I'm not going to do this.'"
Pointing out her bond with Larry David, who she claims was just as "miserable" as her during their time on 'SNL,' Louis-Dreyfus added, "He was super miserable, and I was super miserable. And you know how misery loves company."
More recently, Louis-Dreyfus has been working on Marvel's "Thunderbolts" in the role of  Valentina Allegra de Fontaine, however, filming for that has been halted amid the Writers Guild of America (WGA) strike.
Demand Respect 'The Nanny' Star Fran Drescher, 65, Beat Cancer, Can She Lead Hollywood Actors To Victory?
Julia Louis-Dreyfus' Cancer Journey
Louis-Dreyfus was diagnosed with stage 2 breast cancer back in 2017. Following her diagnosis, she went public with news on her social media channels to an outpouring of support.
"1 in 8 women get breast cancer. Today, I'm the one," she wrote in her tweet.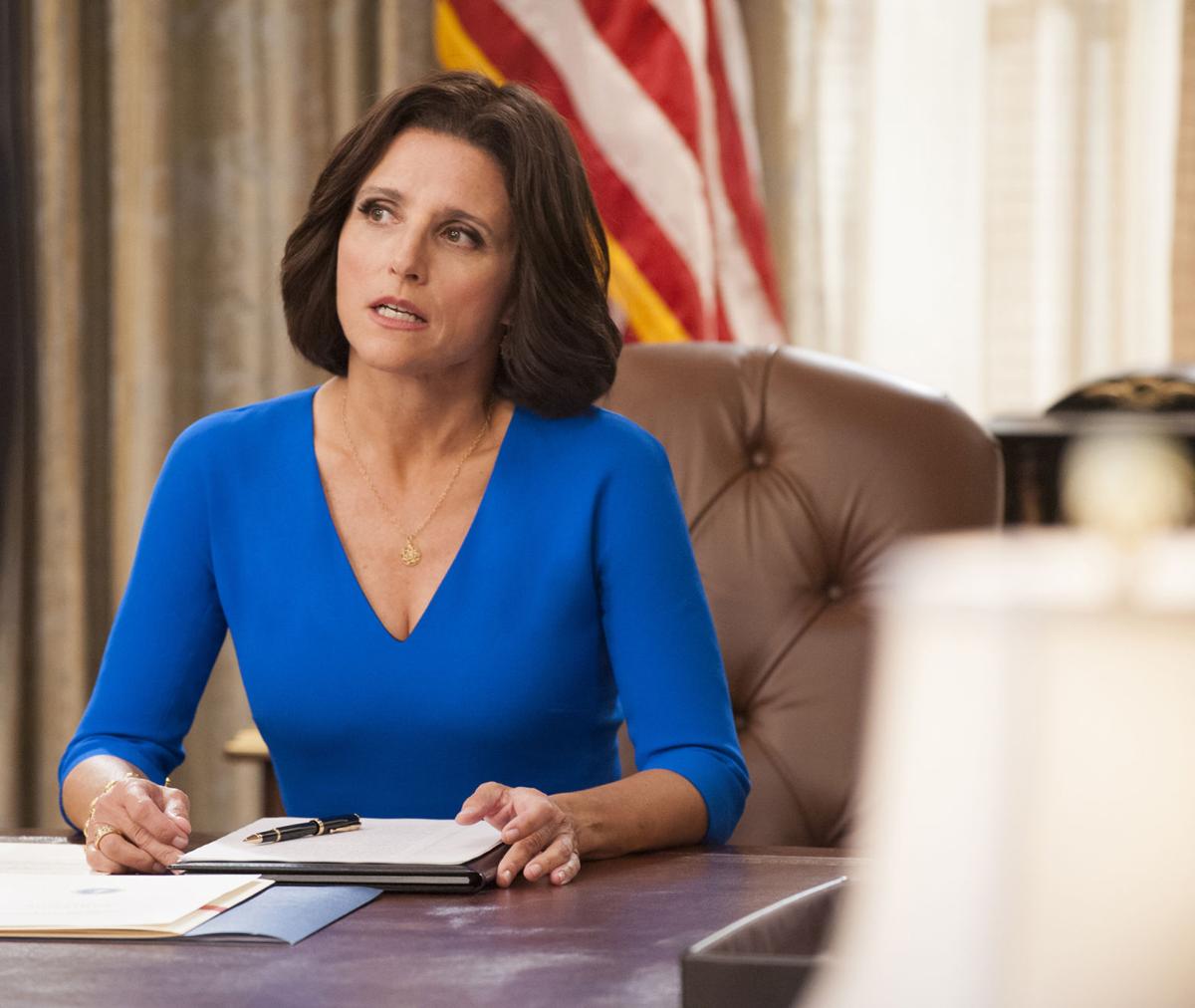 RELATED: Julia Louis-Dreyfus, 62, Says It's Hard to Age In Front Of The Camera But Age Has Made Her Care Less About Beauty
Her tweet continued, "The good news is that I have the most glorious group of supportive and caring family and friends, and fantastic insurance through my union.
"The bad news is that not all women are so lucky, so let's fight all cancers and make universal health care a reality."
Just when you thought… pic.twitter.com/SbtYChwiEj

— Julia Louis-Dreyfus (@OfficialJLD) September 28, 2017
As Louis-Dreyfus bravely fought her breast cancer head-on, she underwent six rounds of chemotherapy and a double mastectomy during her treatment. It took roughly a year, but in October 2018, she announced she was cancer-free.
RELATED: 'Devastating' Loss: 'Veep' Star Julia Louis-Dreyfus Reveals Miscarriage Early in Marriage Her Undeniable Strength Amid Challenges
"I got diagnosed with cancer, and I powered through it," the long-time actress turned cancer warrior told "People" during a 2018 interview.
"I came out the other side…I'm grateful for all of it," she continued.
WATCH: Understanding Your Breast Cancer Diagnosis
Overcoming Adversity
Overcoming adversity can seem daunting. Many people think reciting upbeat mottos or pretending to be cheerful will help, but these solutions can make someone feel even more dejected than before. Instead, pay attention to the following steps to make meaningful change.
1.     Set a goal. No matter what the situation, create a new goal for yourself. If you have just been diagnosed with cancer or a chronic illness, perhaps one goal would be to educate yourself about the disease and the possible treatments as much as possible.
'Adversity And The Art of Happiness:' How Hardship Makes You Even Stronger
2.    Make a plan. How will you achieve this goal? Your plan will help you focus on that goal. Dr. Siddhartha Ganguly refers to this determined, focused mindset as "the eye of the tiger," which can help people dealing with health problems, such as lymphoma and other cancers.  "You have to have the eye of the tiger to go through this grueling process that is necessary these days to get rid of these virulent and aggressive cancers," Dr. Ganguly, a cancer specialist at Houston Methodist, told SurvivorNet in an earlier interview.
3. Rely on others. Spend time with people who show you unconditional support and encouragement. They will alleviate your stress and help you remember that you're not alone in this! Dr. Samantha Boardman, a psychiatrist and author, previously told SurvivorNet that one "coping strategy that can be productive is reaching out and talking to others. Having support we know is really critical in the healing process."
4. Use positive self-talk. Leave messages with affirmations in places you frequent. Put notes around your mirror or the computer screen that say "You got this!" or "Keep going!" Cut out inspirational quotes from people you admire and surround yourself with their words. Dr. Boardman explained to SurvivorNet that "Positive emotions have unique benefits above and beyond managing negative emotions."
What is Stage 2 Beast Cancer?
To better understand Louis-Dreyfus' cancer diagnosis and the health challenge she endured, it's important to talk about what 'stage' means for breast cancer patients.
"Stage really refers to how big a tumor is and how many lymph nodes are involved," Dr. Elizabeth Comen, a medical oncologist at Memorial Sloan Kettering Cancer Center, previously told SurvivorNet.
"When a woman has stage 2 breast cancer, it means that the tumor's probably bigger than 2 cm and/or she has lymph nodes involved," Dr. Comen explained.
"And if she has lymph nodes involved, she probably doesn't have that many lymph nodes involved. Because if you have more lymph nodes, like 10, 11, 12, then that might be referred to as Stage 3 cancer."
Treating Stage 2 Breast Cancer
There are many treatment options for people with breast cancer, but treatment depends greatly on the specifics of each case. The stage is just one of the defining characteristic that can be used to help determine the treatment path.
"Patients come to me all the time asking, 'What is the stage of my cancer?'" Dr. Comen said. "Stage is kind of an old way of thinking about how we treat breast cancer. But, yet, it is still one of the ways that we put patients into categories to figure out the types of treatments that may be available to them."
SurvivorNetTV Presents: 'Resilient' Never Sell Yourself Short, You're Stronger Than You Know
Thanks to advancements in cancer research, today's treatment options depend on much more than just stage. Doctors also consider the hormones, biology and genetics involved with each case to determine the best course of treatment.
"When it comes to deciding the type of treatment that a woman needs, it's not just the size of the tumor and how many lymph nodes are involved and the stage," she explained. "It's really also the biology. Is it hormone receptor positive? Is this a cancer that we probably need chemotherapy for? Or maybe we don't need chemotherapy for."
In other words, it's not just the stage that's going to "drive your cancer," according to Dr. Comen. And figuring out the other factors that will "drive" it is what's really going to help your oncologist pick the most beneficial treatments for you. Identifying these specifics means looking into whether the cancerous cells have certain receptors. These receptors   the estrogen receptor, the progesterone receptor and the HER2 receptor  can help identify the unique features of the cancer and help personalize treatment.
"These receptors, I like to imagine them like little hands on the outside of the cell, they can grab hold of what we call ligands, and these ligands are essentially the hormones that may be circulating in the bloodstream that can then be pulled into this cancer cell and used as a fertilizer, as growth support for the cells," Dr. Comen told SurvivorNet.
Hormone Therapies for Breast Cancer: Aromatase Inhibitor
One example of a type of ligand that can stimulate a cancer cell is the hormone estrogen, hence why an estrogen receptor positive breast cancer will grow when stimulated by estrogen.
For these cases, your doctor may offer treatment that specifically targets the estrogen receptor. But for HER2 positive breast cancers, therapies that uniquely target the HER2 receptor may be the most beneficial.
Do What You Love Even if Cancer Gets in the Way of Your Dreams
Contributing: SurvivorNet Staff
Learn more about SurvivorNet's rigorous medical review process.
---