A Family Dedicated to Raising Awareness
Accountant Paul Manchester delayed getting checked by a doctor after his wife spotted a suspicious mark on his back. Unfortunately, by the time he went in, he had melanoma that had already spread to his liver and lungs.
Though it's impossible to know if it was already too late when his wife noticed the mole, the family is now raising awareness for skin cancer prevention and sharing Paul's story so others do not delay a trip to the doctor.
There are a variety of different hereditary risk factors that can determine your chances of developing skin cancer, including melanoma—and some may be at higher risk than others due to family history or having had multiple sunburns. Everyone can benefit from a skin check to see where you're at with sun damage.
Accountant and family man Paul Manchester was 53 years old when his wife spotted a suspicious mark on his back and encouraged him to go to the doctor.
Unfortunately, by the time the father-of-two followed up on it, Paul found out he had melanoma, the most aggressive type of skin cancer.
Read More
To make matters more difficult, further tests showed that it had already spread to his lungs and liver. Paul's initial stage 2 diagnosis quickly became a devastating stage 4.
"He was particularly scared of the treatment making him unable to work," Paul's wife Kath, 55, told Liverpool Echo of the intense chemotherapy. "He loved working. He was very clever. When they told us it was already quite progressed, we were also going through my Dad dying of lymphoma in June 2019 so it was such a lot for us to deal with all at once."
Despite Paul and his family's fear, they all held on and made the most out of his time, even appreciating the quality time spent together during COVID lockdown.
Related: Model, 26, Diagnosed with Melanoma after Putting Off Skin Checks During Pandemic — Why Routine Check-ups are So Important
The cancer warrior fought for a few years, and the treatment was helping to improve his quality of life, until the disease tragically spread to his brain.
"Lots of people didn't even know he was ill at all, and he was still working right up until last August."
Sadly, Paul lost his battle in January. He passed peacefully at home with his family. Along with his wife, Kath, he is survived by their children, Cora, 22 and Patrick, 19.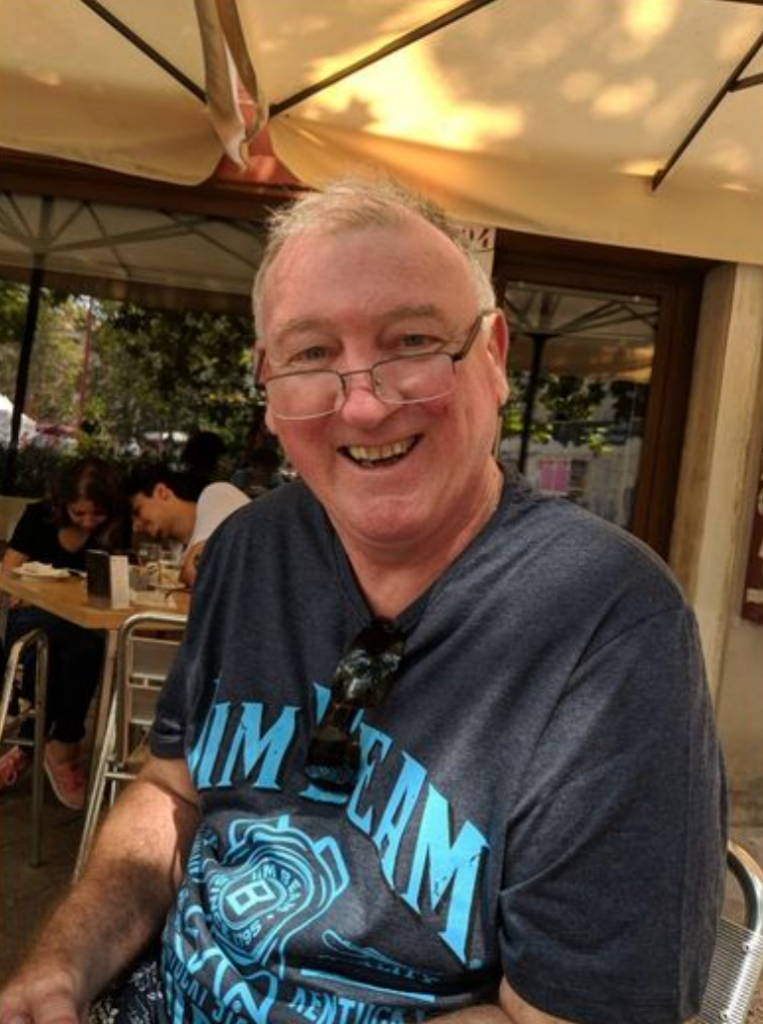 "Paul was one of those people who just made you laugh," Kath described of her late love. "He was a character and always made people smile and we miss him dreadfully. It has been six months now but it's still hard for all of us."
Related: 'The Skin Is Our Biggest Organ – Please Look After It' TV Journalist, 29, Shares Her Melanoma Misdiagnosis Story To Warn Others
"I am so thankful for the three years we got with him after he was diagnosed, and for the wonderful oncology team who helped make that happen," she added.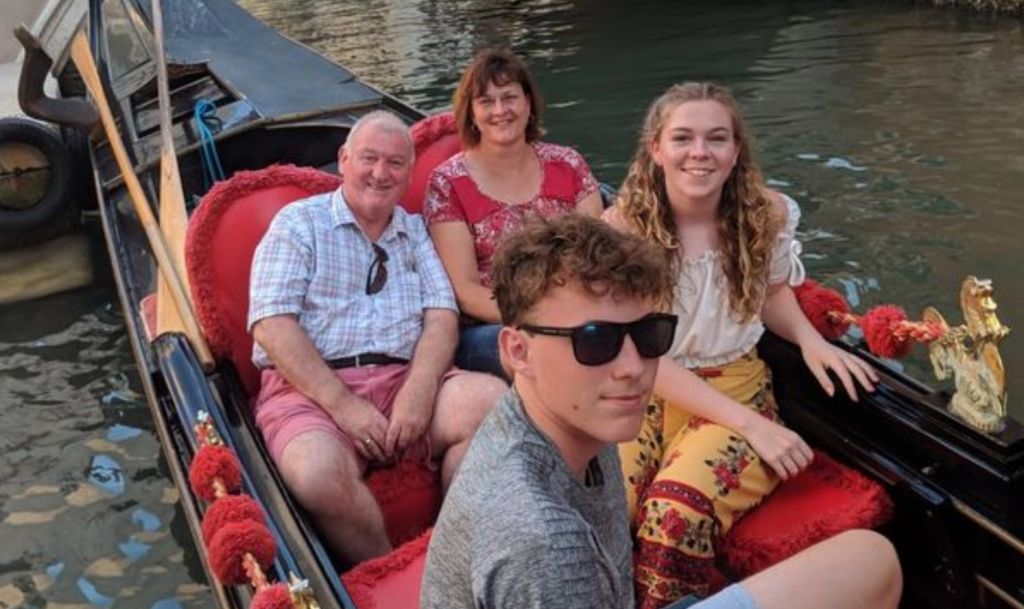 Honoring Paul's Legacy
To honor Paul's fight and legacy, his family and friends will be participating in the Liverpool Shine event on September 9 to help raise money for Cancer Research UK. They credit the organization for helping provide an "extra few years" with their lovely Paul.
'I Don't Want to Move On; I Do Want To Move Forward,' Man Shares After Losing His Wife
"The event will hopefully be something for us to focus on and something fun for us to do together as a family," Kath shared. "It's thanks to research and break throughs in new treatments that we had those extra few years with Paul."
Learning About Melanoma
Melanoma is a type of cancer that can form on the surface of your skin, and it's often caused by exposure to the sun's ultraviolet (UV) radiation. In 2022 alone, experts predict there will be nearly 100,000 new cases diagnosed, according to the American Cancer Society.
Overall, melanoma is more common among men. For those under the age of 50, there seems to be a higher incidence in women. While the risk increases with age, anyone can develop melanoma.
Am I at High Risk for Melanoma?
There are a variety of different hereditary risk factors that can determine your chances of developing skin cancer, including melanoma—and some may be at higher risk than others.
Some melanoma risk factors include:
Being fair-skinned
Blond hair and blue eyes
Family history of skin cancer
Having multiple sunburns
Weakened immune system
Living closer to the equator or at a higher altitude
Dysplastic nevus syndrome (DNS), an inherited condition characterized by numerous atypical moles—often thousands
A prior history of melanoma
If any of this applies to you, it's even more important that you see your dermatologist regularly. They can help monitor your skin for any suspicious changes and provide tips on how to stay safe in the sun.
Related: Texas Mom, 38, Is Shocked To Get Melanoma On Her Bottom 'In A Place Where The Sun Don't Shine'
Skin checks are the best way to detect melanoma at its earliest, most treatable stage. These can also help determine your risk level so you can take measures to reduce the likelihood of developing advanced-stage skin cancer.
Despite being one of the deadliest forms of skin cancer, melanoma is highly curable when detected and treated early. If you have any concerns about your skin, visit your dermatologist for a check-up. Early detection is key.
Learn more about SurvivorNet's rigorous medical review process.