For a lot of people, a cancer diagnosis can come with a lot of fear, anxiety, and shame. British "Benefits Street" reality TV star and father of four "Fungi," whose real name was James Clarke, tragically took his own life at age 50 after learning he had cancer.
"He left a note to his girlfriend Kerrie saying how much he loved her and that she was his world but he did not want to her to see him go through pain and that he just had enough," said his friend Dave Wilde, 52.
Read More
Fungi wrote in a suicide note to his girlfriend Kerri Tarbuck, 40, that he took his own life because he didn't want her to see him in pain.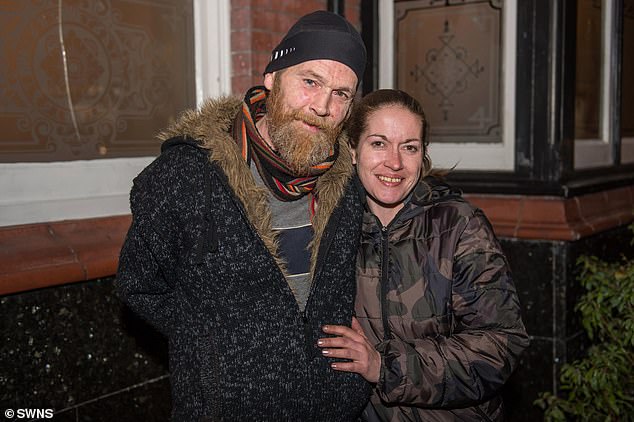 "We had not seen him for a few days so we went round the house to check on him and the people there had not seen him either so I took the door off and there he was," Wilde said.
"It is just tragic no-one had checked on him to see if he was OK, but he was in a lot of pain with the cancer."
"He had knocked the drugs on the head and was doing really well before he got cancer, and he was in a lot of pain at the end. He was having trouble with his legs."
He spoke with tenderness about their friendship. "We loved him, there is a big hole in a lot of people's lives now he has gone. We got on really well, he had done some dodgy things to get money, but he did not have a nasty bone in his body," Wilde continued.
And said he'd miss Fungi a lot. "He was a good guy, the world is a darker place without him. Life dealt him s*** cards but he got on with it and was loved."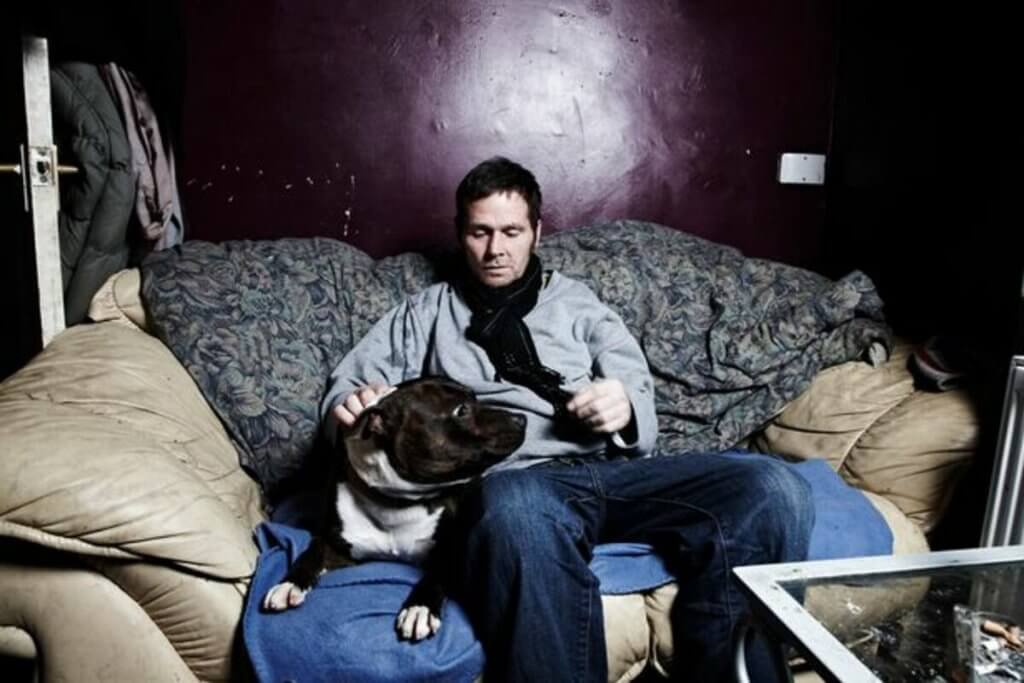 Free Radio DJ Ben Kane, 32, who had begun making a documentary about Fungi when he realized Fungi's dream had been to record and release "Wherever I Lay My Hat, That's My Home," talked about his time with the reality star. "I used to see him around and he knew I was a musician and told me he really wanted to record a song," said Ben. "He was always very chatty but said in May that he had cancer and really needed to record the song."
"So we decided to make a documentary about him and recording the song but unfortunately he did not have as long as we thought. We got about half way through."
Ben says that the star was quiet about his disease, even as they planned future career moves together. "He did not speak about his illness that often but would talk about the future and said he could not wait to record the song so we would not have thought we did not have enough time."
And that Fungi had hope to become charitable as well. "He wanted to raise money for dementia charities as his dad had the disease. We had got about half way through our interviews but had not recorded the song."
He also said that even though people may think they knew him, there was a lot that didn't meet the eye. 'There are not many people in the world who I know ten out of ten times will make me smile. He was a complicated person, there was more to him than a lot of people realized."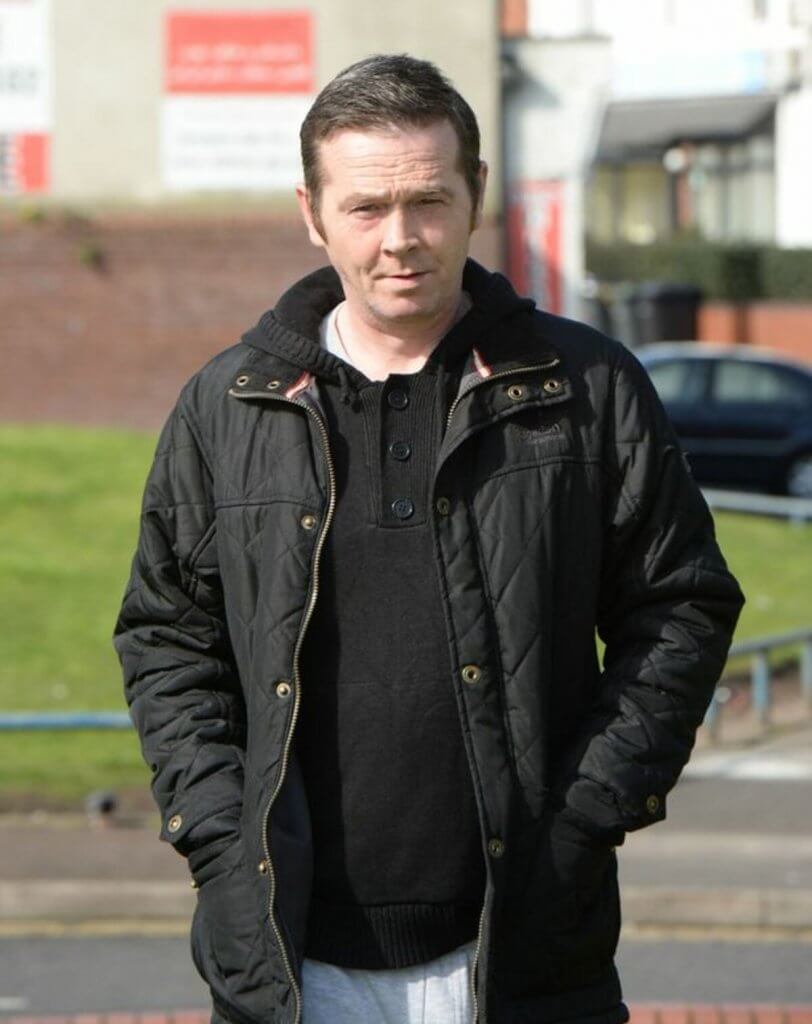 According to Ben, having quit drugs was a huge point of pride for Fungi. "I think the term lovable rogue was probably made for him. He was very proud that he had kicked drugs after an anonymous donor paid for him to go to rehab," he said. "He was very proud his dad had seen him off the drugs but regretted his mother had not seen that. He was open about his alcohol addiction."
And that interviews with Fungi revealed a multifaceted figure with a mixture of complex emotions. "We covered a lot during our interviews and there is some important issues raised about mental health and addiction but also some fun stuff too, so I am not sure what we are going to do now as everything has changed with his death."
Information about dealing with fear and negative emotions during cancer
Anxiety and fear are totally normal reactions to the news of cancer, and acknowledging these emotions can be therapeutic and important to the healing process.
"I think the most important advice I would give to someone who has just received a cancer diagnosis is to find people whom they find as a source of support. To allow themselves to go through all of the different emotional reactions to that news," said Dr. Susan Parons, Director of the Center for Health Solutions/Center on Child and Family Outcomes at Tufts Medical Center, in a prior interview with SurvivorNet. Dr. Parsons did not comment on this case specifically.
"The anger, the frustration, the fear. The disappointment. Whatever those emotions are, figure out what's important to you and find those people that can help you realize that."
Dr. Susan Parons, Director of the Center for Health Solutions/Center on Child and Family Outcomes at Tufts Medical Center on dealing with fear and anxiety after a cancer diagnosis.
In times of frustration, it can be useful to a little bit of direction on specific ways to deal with it. A few of the most common ways to deal with fear and anxiety after a cancer diagnosis, that have helped people in the SurvivorNet community in the past, include:
1. Let your family and close friends know – and let them help. So many cancer survivors tell us they want and need support but are often too preoccupied to make specific requests. Urge those close to you to jump in with whatever practical help they can offer.
2. Keep a journal. It can be extremely cathartic to let those feelings loose on paper. Grab a pen and a nice journal and chronical your different thoughts throughout the day.
3. Join a cancer support group. There are groups in nearly every community offering opportunities to connect with others going through a similar journey. You'll learn incredibly helpful insight from others who can tell you about what to expect and how to stay strong on tough days.
4. Consider seeing a therapist. Ask your doctor to refer you to a therapist so you can discuss your fears and concerns in a safe space. Often, vocalizing your thoughts and feelings rather than internalizing them can provide relief.
Learn more about SurvivorNet's rigorous medical review process.