Actress Natalie Portman, 38, celebrated the women of film at a Hollywood  event as her supporters speculated about whether her particular brand of feminism will take the form of her playing a breast cancer survivor in the upcoming Thor: Love and Thunder movie.
Portman rose to fame in the role of Padma Amidale in the original Star Wars movie in 1999, and received critical acclaim for her role in the film Anywhere But Here that same year. In 2010, Portman won an Academy Award for Best Actress for her portrayal of the a tortured ballerina in the film Black Swan.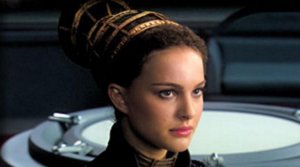 Read More
"Thank you @elleusa for an incredible night celebrating women in film. Honored to share a stage with these women! #womeninhollywood," Portman wrote alongside a photo with her husband, French dancer and choreographer Benjamin Millepied, who she met of the set of Black Swan, and a photo of her with seven other female actors, all dressed up to celebrate the event.
Her supporters loved the photo, commenting "Woow! Proud [of] this amazing and powerful women!" and referenced her character in the upcoming Thor movie.
"Natasha Romanoff and Jane Foster!" wrote one supporter.
"Thor and Black Widow teaming up."
In honor of Portman's possible breast cancer arc in the upcoming Thor movie, as well as her commitment to women and feminism, we wanted to include a little basic information about screening guidelines for breast cancer, and the importance of awareness around breast cancer prevention.
Information about breast cancer awareness
The American College of Radiology guidelines recommend women get annual mammograms to screen for breast cancer beginning at age 40. Still, a huge number of American women are not up-to-date with recommended screenings.
Dr. Senayet Agonafer, a radiologist at Montefiore Medical Center on the importance of learning about breast cancer screening
"One of the most frustrating things that I see in my office, and my practice is when a patient … comes in with a huge, golf ball breast cancer that could have probably been diagnosed at an earlier age if they were receiving their annual screening mammogram," says Dr. Senayet Agonafer, a radiologist at Montefiore Medical Center.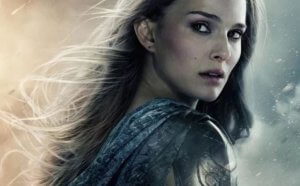 If you're unsure about when you should begin screening for breast cancer, Dr. Agonafer recommends talking to your doctor and getting all the facts you need to assess your risk. "You should absolutely be tested for your risk of breast cancer starting at the age of 30," Dr. Agonafer says.
Portman's possible breast cancer arc
The speculation about her character's possible breast cancer arc comes from the fact that her character, Jane Foster, who becomes the female "Thor" in the Thor comic books, also goes through a battle with cancer in the books.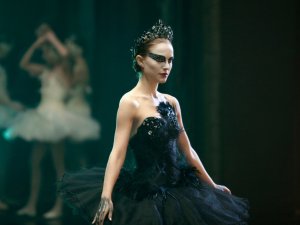 This isn't the first time Portman has had to deal with cancer on screen. In 1994, Portman shot a short film called "Developing," in which she played a young girl dealing with her mother's cancer battle. She also starred in the 2018 drama/thriller "Annihilation," which many have speculated is about cancer, as the characters enter into a part of the world where all cells duplicate at an unmanageable rate, much the way cancer cells do.
Learn more about SurvivorNet's rigorous medical review process.