The African-American community needs to wake-up a bit when it comes to health, says Naughty by Nature's Vin Rock, born Vincent Brown, who is best known as one of the voices of the iconic Hip Hop group.
For years, the 50-year-old East Orange, New Jersey, native has tried to used his platform to help elevate his hometown, raise funds and awareness for cancer research and recently teamed up with Rita Wilson to remix "Hip Hop Hooray," with the proceeds going to COVID-19 relief. SurvivorNet caught up with the legendary MC, who opened up about a loved one beating cancer, the disparity of COVID-19 cases in the African American community and to hail the frontline workers during the pandemic.
Read More
About three years ago, a loved one was diagnosed with breast cancer and is now cancer-free. He explains what he learned about cancer patients from standing by her side during her battle.
"Their health is very private to them," Rock tells SurvivorNet. "They don't necessarily like to talk about it, they don't like to discuss it. It seems like it's almost a shameful disease."
He adds, "I understand that your health is private however the more you share, the more you communicate with people in the community and your peers then the more information is shared because you realize there are a lot of people who have gone through the same symptoms."
While his loved one dealt with cancer more privately than others, he did tap her to help support Angie's Angels, a grassroots New Jersey-based non-profit cancer education, awareness and service. Vin took her to an Angie's Angels event, which he says was a "great big icebreaker" for her. After attending, she realized the importance of sharing her experience and ideas because it can lead to research and development for a potential cure.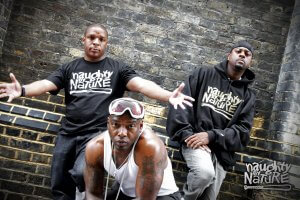 The Disparity of COVID-19 Among African Americans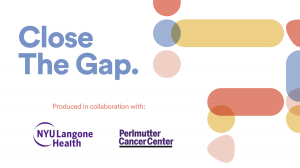 SurvivorNet and NYU Langone Health's Perlmutter Cancer Center are collaborating to help close the racial gap in cancer prevention, cancer care, and survival rates.
According to the CDC, there is a major disparity in COVID-19 cases and deaths in the African American community, compared to other races. A recent report that covered 14 states shows that African Americans were experiencing over 92 deaths per a population of 100,000, which is substantially higher than that of Caucasians (45) or Asian (34). The report also states that 33 percent of those hospitalized with COVID-19 were African American.
Many of the disparities are obvious, Rock explains. "The minority communities, just based on history, have developed the diet and the habits that may not necessarily be the most nutritious. Along with recreational alcohol and drug use, it may not be the healthiest, so that being said you may have a lifestyle which develops some of these underlying conditions, hypertension, diabetes and asthma. So, a virus like this would attack those conditions… which so happens to be more common with this particular population."
Related: How to Stop Coronavirus From Killing So Many African Americans? Address Poverty, Smoking, and Obesity, Says Leading Expert
He adds, "Basically this virus will attack weaker immune systems, if you have these pre-existing conditions and when you times that towards a condensed population of the New York City tri-state area, which is densely populated, so more and more of these people will encounter each other as opposed to the suburbs and/or rural America where things are spread out and you don't worry about that consistent close contact with fellow citizens."
Rock says the silver lining of this disparity is that many should take a hard look in the mirror and change their lifestyle. "This will encourage a lot of people, and if it's not my current generation, which is 50-some-odd years old you know, it's our younger generation, our 20-somethings, or our teens, to take heed to the fact that culturally yes, we do not have the best health regimens." He adds that the pandemic is a wake-up call and challenges his community "to eat healthier, live healthier, to exercise more and to get on par with what the mainstream health community has been saying."
'Hip Hop Hooray'
Naughty By Nature's 1993 Grammy Award-winning hit "Hip Hop Hooray" has found a life long beyond its original release. The nearly 30-year-old tune is a mainstay at sporting events and large gatherings and has truly taken on a life of its own. The song had new life breathed into it recently thanks to a not so obvious collaboration with Rita Wilson, who was diagnosed with Covid-19 along with her husband Tom Hanks back in March. The actress and singer posted a quarantine Instagram video of  herself rapping along to the iconic track.
The clip went viral and was brought to the attention of Naughty By Nature. Vin explains that he was on Instagram late at night and received a message from a fan asking if he had seen Wilson covering the tune. He quickly found the clip, watched it, liked it and commented on the post. He went to bed and woke up to tons of messages and texts. Two days later Wilson messaged him and asked if they could team up to remix the track to raise funds for Covid-19 relief.
"We have a great relationship with our former record label Tommy Boy Records," Vin explains. "So, we did what we had to do to get everything cleared and next thing you know we have a remix, a remix video and it continues to go viral."
All proceeds from the remix go to MusiCares, the Grammys non-profit charity, which has started a Covid-19 relief fund for music industry workers in need of critical assistance. The fund will help support back-end artists, who are currently out of work. Rock explains, "These are your sound guys, your lighting guys, the stagehands, the caterers, your band members, your dancers, anyone affiliated with the music industry…. these people are the hardest hit."
The Frontline Workers
Vin has a lot of friends and family that are frontline workers in his hometown of East Orange, NJ, which is being hit hard by Covid-19. He has a sister who works in the hospital industry and another who works for Wal-Mart and Stop & Shop in the pharmacy department. Rock, who is the youngest of seven, has another sister who works in a bank, who was forced to quarantine at home for 14 days after a co-worker was diagnosed with the coronavirus. Rock also has a niece that is a New Jersey Transit Bus driver and another niece who works for Amazon.
A good friend of his is a custodian at East Orange General Hospital and had to clean the room of their mutual friend Bruce Cohen after he passed from Covid-19. "So, this stuff is very, very close to home," says Rock. "We realize how important these people are. Our frontline and essential workers they're keeping the life's blood of our country going while we deal with this pandemic."
Forgotten Quarantine Archives
Back on April 13th, Naughty By Nature released a seven-song EP titled "Forgotten Quarantine Archives." The set is available on all streaming platforms as well as YouTube. Rock told us that the effort was supposed to be released two years ago, but they held off on dropping it. The group decided to release it during the pandemic. "The results and response have been overwhelming," Rock says. "In three weeks, we have had over 100-thousand streams."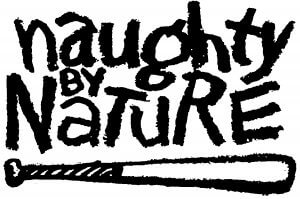 30 Years of Naughty By Nature
2021 will mark the 30th anniversary of Naughty By Nature. The trio has a lot of plans coming down the pipeline, including a biopic and a huge tour, that could see them tap some of their high-profile friends including Queen Latifah, Donnie Wahlberg and Salt & Pepa. "I'm sure 2021 will be a great big touring year for Naughty By Nature as soon as they open it up," says Rock. He adds that once this pandemic is over, everyone will be ready to let loose. "People will never take for granted the celebration of life and how important it is to just get out there and live. You know to sit at home stagnant and suppressed, that's not living. I think people will appreciate it more and go out and conquer all their bucket lists."
Learn more about SurvivorNet's rigorous medical review process.
---