Coping With Multiple Health Scares
Olivia Attwood, a 31-year-old British TV presenter who was recently forced to leave the reality TV show I'm A Celebrity…Get Me Out Of Here! due to "medical drama" has opened up about her cancer scare, being sick with covid-19 and swine flu, and battling her mental health issues.
To maintain a positive mindset and address mental health struggles you may be having, treatment may include: seeking professional help from a psychiatrist or therapist, learning healthy coping skills, medication such as antidepressants, adding more physical activity to your routine, adjusting your sleep schedule, connecting with others via support groups, and mindfulness and meditation.
It's important to realize there is no reason to be embarrassed about seeking out mental health tools.
Olivia Attwood, a 31-year-old British TV presenter, was recently forced to leave the reality TV show I'm A Celebrity…Get Me Out Of Here! due to some "medical drama" she was dealing with.
The Love Island star, who's had a previous cancer scare and battled two deadly viruses along with mental health issues, was removed from the show—which features celebrities being tested mentally and physically on a basic campsite in a jungle—earlier this month.
Read More
"Olivia was
involved in a medical drama overnight
. She really wanted to go back into the camp but medics won't let her," a show insider told The Sun.
Following her departure from the show, a representative from I'm A Celebrity released the following statement, "As a precautionary measure Olivia needed to leave the jungle to undergo some medical checks. Unfortunately, the medical team has advised it is not safe for Olivia to return to camp as there needs to be a further investigation.  She has been absolutely brilliant and she'll be very much missed on the show."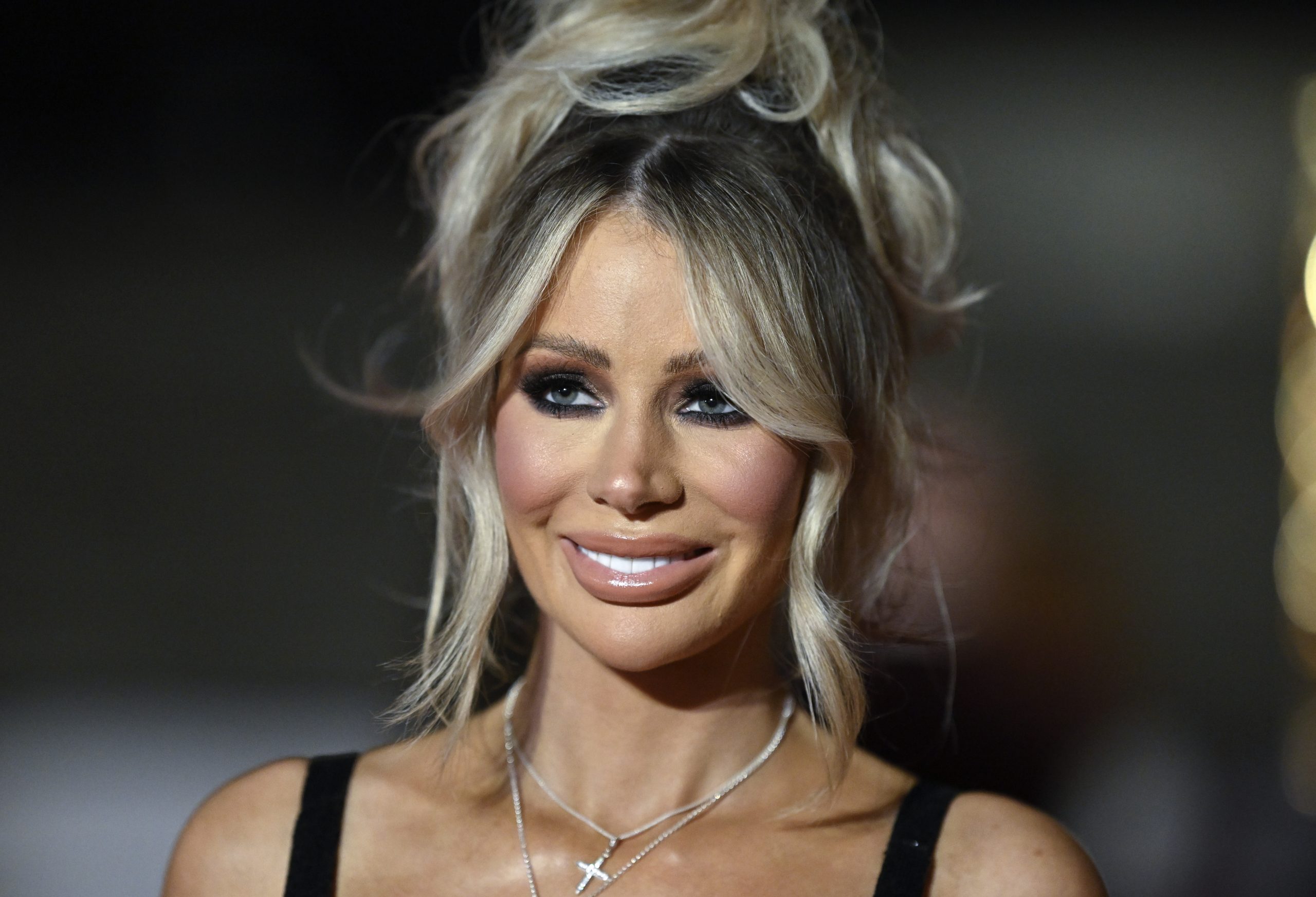 Olivia, who is engaged to professional English soccer player Bradley Dack, may be saddened about being unable to return to the show, but she's no stranger to health issues.
Back in 2020, Olivia had a cancer scare when she found an unusual lump in her breast. She also previously beat swine flu (H1N1) after visiting Cyprus in 2009 and Covid-19 during the recent pandemic, something she remembers as "not fun."
Recounting her cancer scare on the reality show Olivia Meets Her Match, Olivia said, "I found a lump at the top of my right breast and it was quite hard and I could really feel it was quite near the surface. It's causing me now quite a lot of pain and discomfort."
Olivia Attwood has left I'm A Celebrity… Get Me Out Of Here! after 24 hours of the reality TV show getting underway in Australia.https://t.co/j6C928djJm pic.twitter.com/Nzlryws9yV

— ITV News (@itvnews) November 7, 2022
The discovery left her concerned with a "pit in her stomach," however, an ultrasound ultimately revealed the chances of it being cancerous were improbable.
"I don't want whatever that is in there that keeps growing at this rapid rate. I want it gone," Olivia said of the "growth" which she had surgically removed out of precaution.
Aside from the frightening lump and the two viruses she caught, Olivia also dealt with feeling "constantly overwhelmed" by Attention Deficit Hyperactivity Disorder (ADHD), according to The Mirror.
"Later in life, I found myself with a severe battle of anxiety and depression, and came under the care of a psychiatrist who specialized in ADHD," she said on the lunchtime talk show Loose Women. "It was a stroke of luck that it was diagnosed. [It's a] state of being constantly overwhelmed."
Speaking about life before she was cast on Love Island, Olivia explained, "My anxiety was through the roof, I was fluctuating in and out of mild depression, and I had to actually get some help for it. And the amazing doctor who I was actually treated by, when I was with her for a couple of hours she was like, 'Have you ever been diagnosed with ADHD?' and I was like, 'Yeah, as a child, but you can't have it as an adult, can you?'
"And she was like, 'You absolutely can. I think not being aware of your ADHD tendencies has led you to be really hyperactive and then you're dealing with anxiety and that's brought on depression.' It's like a big chicken and egg situation," she continued.
Find The Right Option For Your Mental Health Needs
Whether it be a loss of a loved one, or a change in life brought on by a cancer diagnosis, "grief comes in waves," says Dr. Scott Irwin, a psychiatrist and Director of Supportive Care Services at Cedars-Sinai Medical Center.
"They're grieving the change in their life, the future they had imagined is now different," he told SurvivorNet in a previous interview. Some days can be tougher than others, but Dr. Irwin says talk therapy is helpful so it's important to reach out to your doctor, to a therapist or to support groups in your community.
Dealing With Grief Related to Health Problems
Treatment options for people struggling with mental health really run the gamut. While some people may benefit from seeking the help of a psychologist and getting on medication, others see great improvement by simply implementing some lifestyle changes, such as prioritizing exercise and cutting back on alcohol.
Those struggling should know that they are not alone — about one in five American adults has experienced some sort of mental health issue, according to mentalhealth.gov. However, what worked to help someone else cope may not necessarily help you — as treatment must be individualized.
To maintain a positive mindset and address mental health struggles you may be having, treatment may include:
Seeking professional help from a psychiatrist or therapist
Learning healthy coping skills
Medication such as antidepressants
Adding more physical activity to your routine
Adjusting your sleep schedule
Connecting with others via support groups
Mindfulness and meditation
No Reason For Feeling Shame
It's important to realize there is no reason to be embarrassed about seeking out mental health tools.
There's nothing to be ashamed of and it is important to realize you are not alone. The CDC reports that more than 20% of American adults said they sought out mental health treatment over the past year, according to a 2020 survey. Among those people, 16.5% said they had taken some sort of medication for their mental health and 10.1% said they had received counseling or therapy.
The term mental health refers to both our emotional and psychological well-being. Our mental health can affect how we think, feel, and behave. There are also certain triggers, such as stress, traumatic events, or change in your physical health can affect mental health.
It's really important to keep tabs on your mental health and, if necessary, seek treatment. This doesn't necessarily mean traditional therapy because while it may be really helpful (even life-changing) for some, that doesn't mean it's for everyone.
Dr. Samantha Boardman, a New York-based psychologist, explains how to be "realistically optimistic" when learning to cope with mental health struggles.
How to Be Realistically Optimistic: Coping With Mental Health Long-Term
Problems with mood and overall mental well-being can be attributed to several factors. For some people it's genetic, while others may be experiencing a response to some sort of stressor or past trauma.
"I think flexibility is really a core of how to manage it," Dr. Boardman. "Are your coping strategies that you're using now, are they helpful in the way that they were in the past?"
Advocating for Your Health
Whether you are currently battling cancer or worried that you might have it, it's always important to advocate for your health. Cancer is an incredibly serious disease, and you have every right to insist that your doctors investigate any possible signs of cancer.
Be Pushy, Be Your Own Advocate… Don't Settle
"Every appointment you leave as a patient, there should be a plan for what the doc is going to do for you, and if that doesn't work, what the next plan is," Dr. Zuri Murrell, director of the Cedars-Sinai Colorectal Cancer Center, told SurvivorNet in a previous interview. "And I think that that's totally fair. And me as a health professional – that's what I do for all of my patients."
In a previous interview with SurvivorNet, April Knowles explained how she became a breast cancer advocate after her doctor dismissed the lump in her breast as a side effect of her menstrual period. Unfortunately, that dismissal was a mistake. Knowles was diagnosed with metastatic breast cancer at age 39. She said the experience taught her the importance of listening to her body and speaking up when something doesn't feel right.
I Wanted My Doctor To Like Me, Then He Missed My Breast Cancer
"I wanted my doctor to like me," she said. "I think women, especially young women, are really used to being dismissed by their doctors."
Figuring out whether or not you actually have cancer based on possible symptoms is critical because early detection may help with treatment and outcomes. Seeking multiple opinions is one way to ensure you're getting the care and attention you need.
Another thing to remember is that not all doctors are in agreement. Recommendations for further testing or treatment options can vary, and sometimes it's essential to talk with multiple medical professionals.
Contributing: SurvivorNet Staff
Learn more about SurvivorNet's rigorous medical review process.
---