Protecting Your Skin From Cancer
Jennifer Pineirovigo, a 40-year-old mom from Florida, was diagnosed earlier this year with Basal cell carcinoma, a type of skin cancer.
Wearing sunscreen will decrease your risk for skin cancer, however, it's important to still prioritize routine checkups with your dermatologist and always be on the lookout for any skin changes in between visits.
Our leading experts and SurvivorNet medical advisors have got you covered with important reminders for protecting your skin during all seasons.
Jennifer Pineirovigo, a 40-year-old Florida mom and prison teacher, is spreading awareness for skin cancer after a photo memory on her social media accounts influenced her to get checked and seek advice from a dermatologist.
She was diagnosed in March 2022 with Basal cell carcinoma; a type of skin cancer that is highly treatable, especially when caught early.
Read More
Pineirovigo previously noticed a blemish under her right eye and made an appointment with a doctor, but she never followed through with her appointment when the spot appeared to fade.
It wasn't until she saw a photo of herself on Facebook that she decided to get checked again.
"Six months later, I had a memory pop up on my Facebook. It was a photo I had posted about two years before, and the spot was very clear on my face," Pineirovigo told Mercury PR. "It dawned on me that maybe it was something of a cause for concern, so I booked in for another appointment. That's when I got my skin cancer diagnosis, it was crushing."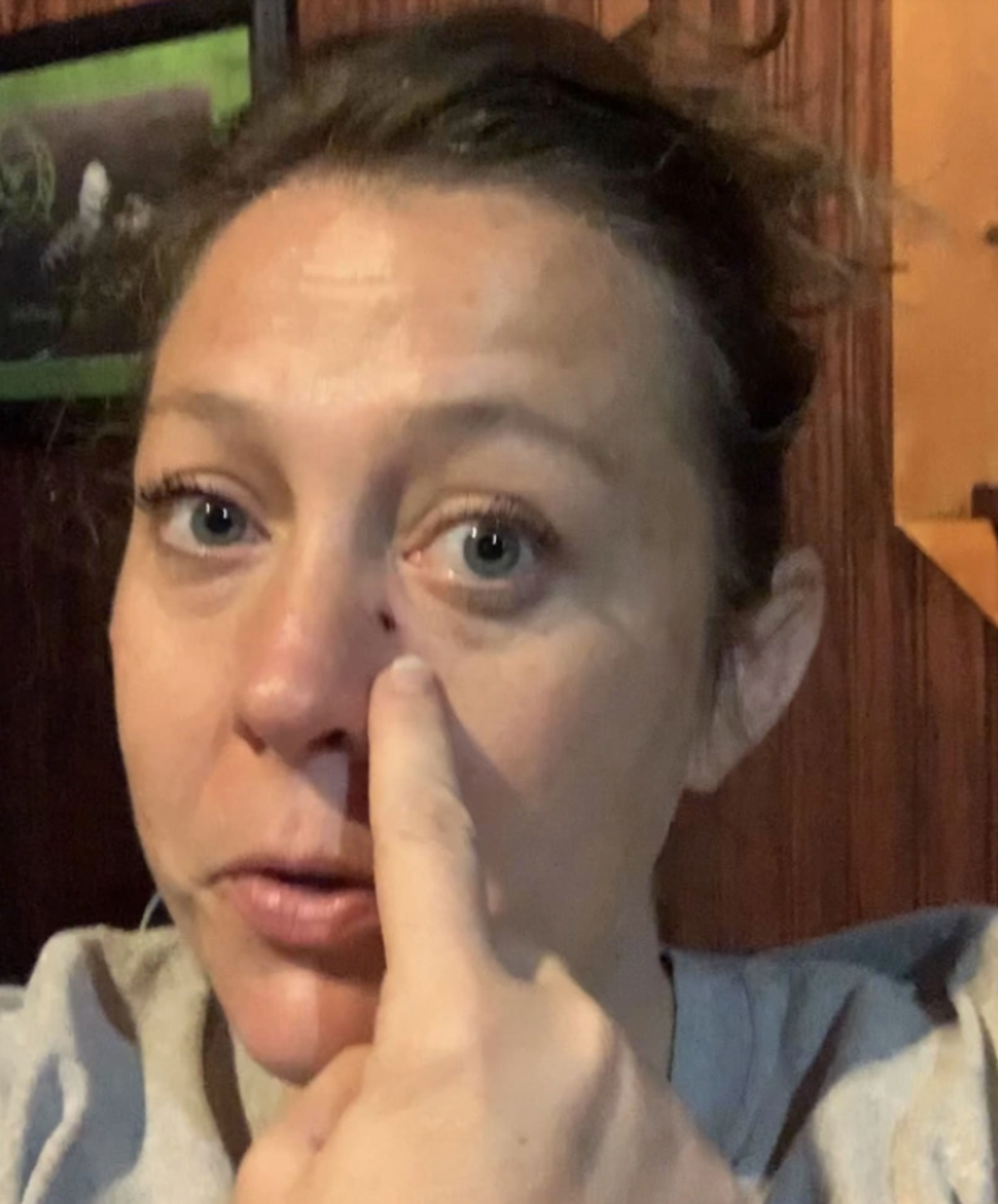 Pineirovigo then underwent Mohs surgery, a procedure she remained awake throughout.
She explained, "After they took the first three layers of skin, I started to get a bit worried as I could just see the damage it had left behind. The doctor even came in and told me that I would need plastic surgery in order to fix it."
"They then removed another two layers, where they were certain that there was no more cancer. The whole process was incredibly gnarly," Pineirovigo, who has opened up about her experience and offers makeup advice on TikTok and YouTube, said.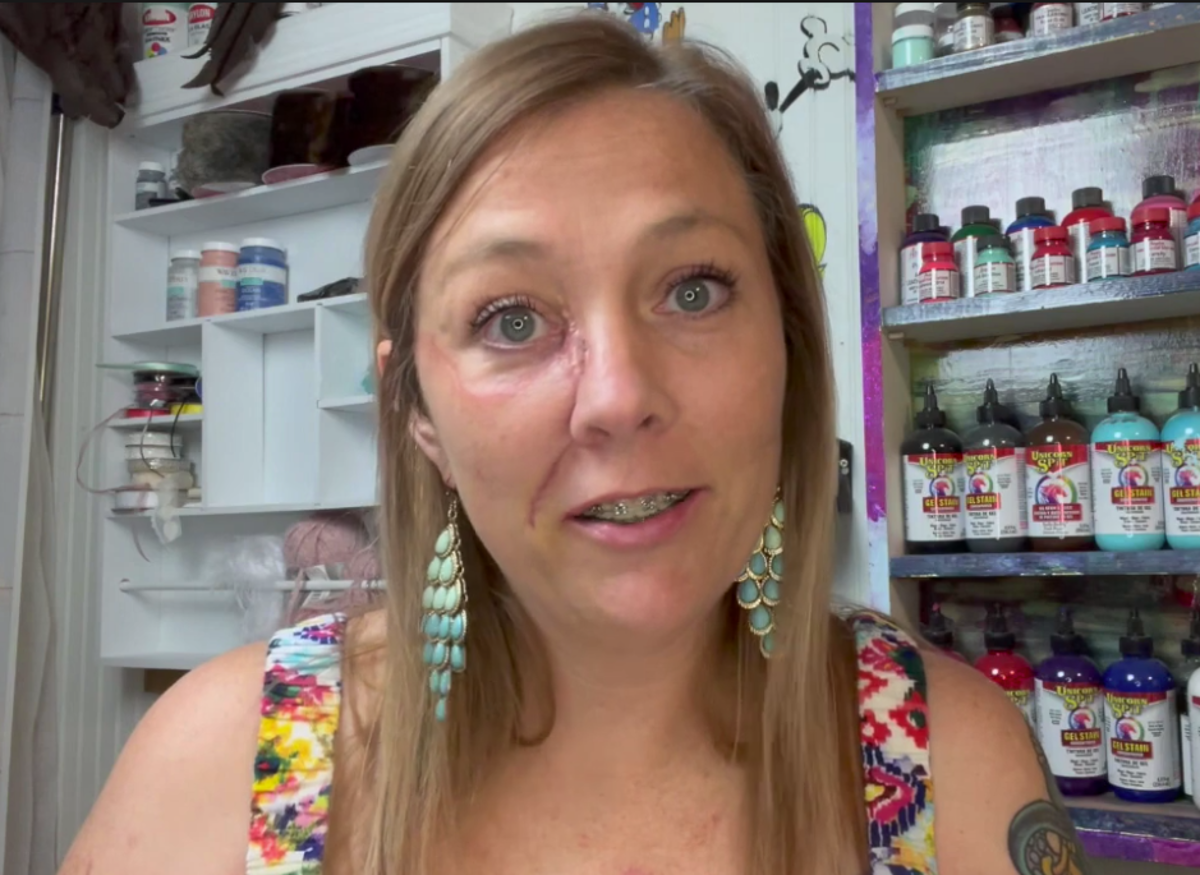 After a two-month recovery, Pineirovigo underwent a few surgeries to fix her scar and some changes that occurred on her face.
"I'm sad that I do have to contend with slight scarring on my face for the rest of my life now, but I'll be forever grateful to the fact I listened to my gut and actually went to the dermatologist because if I hadn't, I could be dead right now," she continued.
Pineirovigo has admitted that her "biggest" mistake was not wearing sunblock when she was doing errands or out for several hours on a sunny day.
"Since receiving my diagnosis, I've applied sun cream religiously, and I've made sure that my family do too," she added.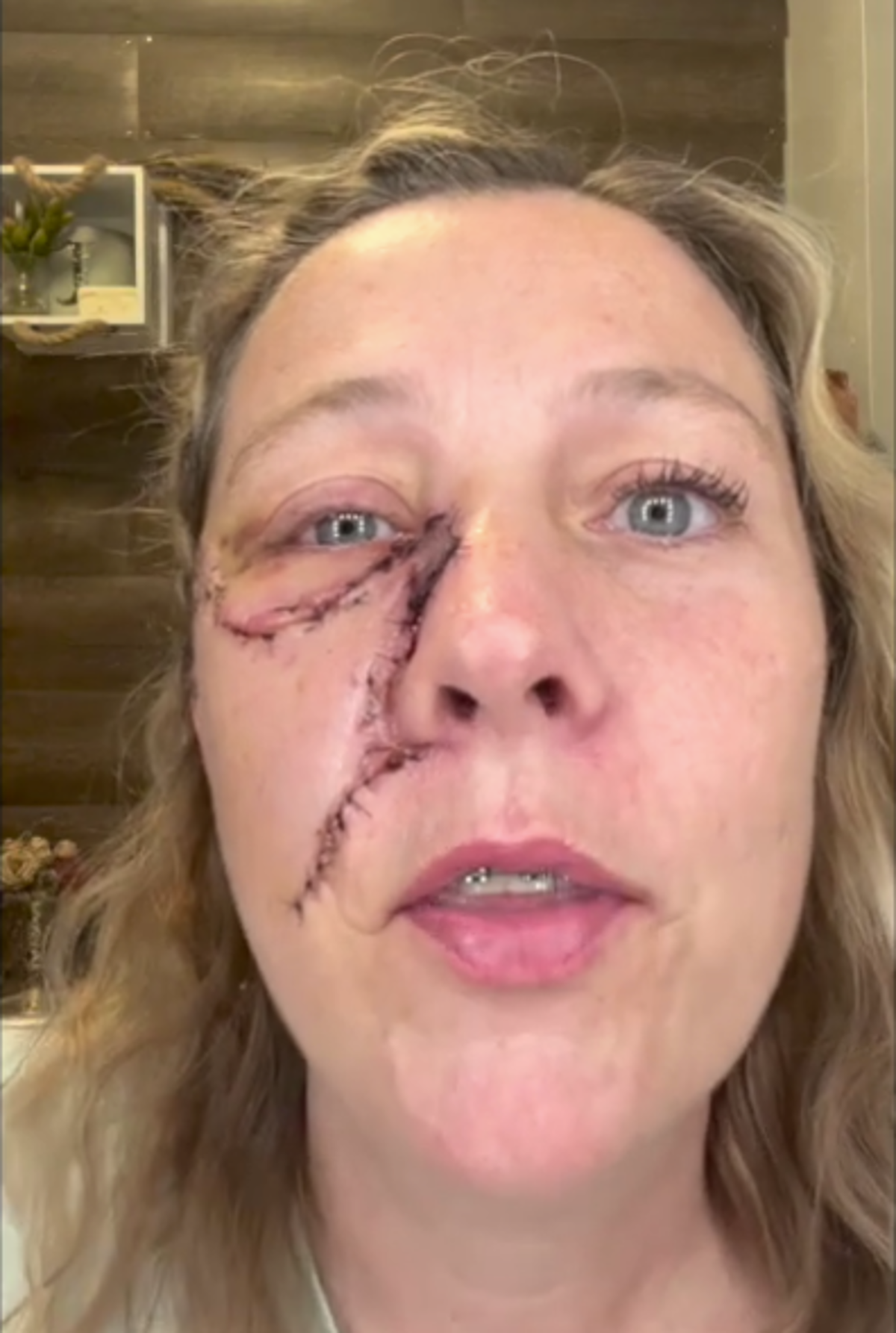 What Is Basal Cell Carcinoma?
Basal cell carcinoma is the most common form of skin cancer and develops when basal cells, one of three main types of cells in the top layer of the skin, grow abnormally or uncontrollably.
One distinguishing factor of this type of skin cancer is that it tends to grow more slowly resulting in minimal damage and making it generally curable when caught and treated early.
The tricky thing, however, is that BCC can often be overlooked as a pimple or skin tag. They may appear as raised areas on the skin with pale, pink or red-ish colors, and they may also have abnormal blood vessels. No matter what, if you have a spot on your skin that seems abnormal or questionable, you should consult your doctor because BCC can look very different from person to person.
Generally speaking, BCC occurs when DNA damage from exposure to ultraviolet (UV) radiation from the sun or indoor tanning triggers changes in basal cells. Because it most often develops on areas of the skin that are exposed to sun, it's crucial to protect yourself from the sun in any way that you can.
No matter how vigilant you are about decreasing your risk for skin cancer, it's important to still prioritize routine checkups with your dermatologist and always be on the lookout for any skin changes in between visits.
Surgery is the Best Option
"The gold standard for treatment of melanoma is surgical treatment with wide margins," says Dr. Nima Gharavi, Director of Dermatologic Surgery at Cedars-Sinai.
In some cases of early-stage melanoma that's close to the skin's surface, Mohs surgery may be offered. This is most common in areas such as the face, ears, and nose.
This type of surgery is also considered the most effective technique for treating the two most common types of skin cancer, basal cell carcinomas (BCCs) and squamous cell carcinomas (SCCs), according to skincancer.org.
Mohs micrographic surgery (MMS) is a microscopically controlled procedure that removes skin cancer by conservatively cutting along the entire margin until the surgeon reaches clear tissue. It's used more commonly to remove other skin cancers like basal cell and squamous cell carcinomas.
During the procedure, your doctor will numb the area with anesthesia and remove the tumor using a scalpel. You'll be asked to wait while they analyze layers of the removed sample under a microscope. The procedure is done one layer at a time, analyzing each layer for cancer cells before removing the next layer.
Mohs Surgery Removes Skin Cancer With Smaller Incisions and More Certainty
This process continues until all cancer cells are removed from the area. Once the surgery is complete, your doctor will cover the area with a bandage. Stitches may also be required.
While Mohs surgery isn't as common with melanoma as it is with other skin cancers, it may be the best option for some patients. Talk to your doctor about whether Mohs surgery is right for you.
Top 5 Ways to Protect Your Skin From Skin Cancer
Unfortunately, as we know, the sun is not your friend. For most people, there are simple ways to significantly reduce your risk of developing skin cancer. We asked dermatologist Dr. Dendy Engelman to provide the top five ways to protect your skin from skin cancer. Turns out, most of her recommendations are really simple to follow, and could save your life.
Avoid sun during peak hours – This means from 10 a.m. to 2 p.m. It doesn't mean you should never go outside during the middle of the day, but make sure you're protected when you do venture outdoors.
Cover your skin and eyes – A wide-brim hat and sunglasses will protect your face, the top of your head, your ears, and the delicate skin around your eyes.
Wear an SPF of 30 or higher – This is easy enough. Plenty of facial moisturizers have SPF built into them. Dr. Engelman also recommends reapplying every few hours, or after excessive sweating or swimming.
Get an annual skin check – You can check your own skin for anything that looks out of the ordinary, but you should still get a yearly check to make sure you didn't miss anything. If you do happen to notice anything out of the ordinary in between checks, schedule an appointment to talk to your doctor about it ASAP — it is always worth it to make sure.
Avoid tanning beds – This one is obvious … but just a reminder, tanning beds can significantly increase your risk of developing melanoma. If you feel like you're just too pale, Dr. Engelman recommends a sunless tanner. "There's absolutely no benefit to going to a tanning bed," Dr. Engelman said.
Top 5 Ways to Protect Your Skin
Contributing: SurvivorNet Staff
Learn more about SurvivorNet's rigorous medical review process.
---