A Devastating Diagnosis
Amelia Ellerby, 19, was put off by medical staff for over a year before getting stage 4 soft tissue sarcoma diagnosis.
The teen had found a lump in her back while exercising, and it seemed to be growing overnight. By the time she was able to get scanned, the cancer was all over the top half of her body.
Sarcomas are cancers that arise from the cells that hold the body together. The hundreds of different types can occur in muscles, nerves, bones, fat, tendons, cartilage or other forms of connective tissues.
Over one year ago, Amelia Ellerby, 19, tried to get in to see a doctor over concerns of a growing lump in her lower back. The family says that she had been put off my medical staff since last February and it wound up being stage 4 soft tissue sarcoma.
Amelia's aunt, Claire Hanshaw, 37, told the Mirror that Amelia even called an ambulance but was told she would be "wasting time" if she went to the hospital, as it was reportedly during the height of overloaded hospitals during the pandemic.
Read More
When Amelia's doctor finally got her in to get scanned, they discovered that her stage 4 cancer had spread "all over the top half of her body."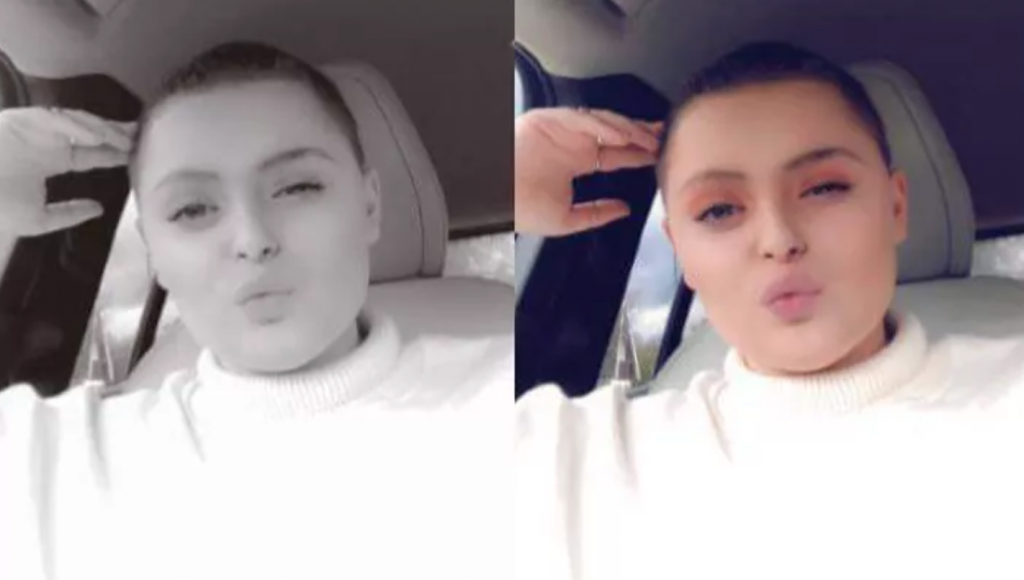 "I feel like the doctors failed Amelia by not taking it seriously. I think there should be a lesson learnt so that other people don't go through the same thing."
According to her aunt, the supermarket team leader was doing sit-ups one day and put her hand on her lower back after noticing something bothering her in the area.
Related: 31-Year-Old Woman Now Has Eight Tumors & Stage Four Sarcoma After Her Doctors Ignored Her Symptoms for More Than Five Years
"You couldn't see the lump, you could just feel it on the inside."
The node seemed to grow overnight.
Be Pushy, Be Your Own Advocate… Don't Settle
"It was around May 18 when we got told she had a couple of months to live," Claire said. "And then at the end of May she had another scan, and they said due to how fast everything was going, we were looking at weeks rather than months now."
"Amelia was upset and angry. Obviously, we started thinking the news is going to be bad, but we didn't really expect her to be as bad as she was."
Fear, Anger, Anxiety – You're Entitled To Your Emotions
Tragically, Amelia died last month. "No one deserves to lose their life at that age," her grieving aunt, who though of Amelia like a daughter, shared. "They haven't lived their life, really."
Related: Tools To Navigate Grief: Dr. Marianna Strongin Addresses These Topics In Her New Column 'Strong In Cancer'
A rep for Amelia's primary care doctor reportedly said they do not comment on individual cases.
According to the Mirror, spokesperson for York and Scarborough Teaching Hospitals NHS Foundation Trust said: "Our sympathies are with Amelia's family at this terribly sad time."
"The way appointments are allocated and prioritised for diagnostic procedures such as scans is dependent on the nature of the referral that we receive, either from a GP or a clinician within the hospital," the hospital explained of the devastating situation. "If a referral is made to investigate a potential cancer, then this is fast-tracked and would be done quickly, usually within two weeks."
The Importance of Advocating for Yourself
Being your own advocate is always important when it comes to cancer care. And by doing so, you can make sure that your doctor sees you as an individual. Amelia was highly courageous and tried multiple multiple times to fight to get in to be seen. It is a tragedy that she did not get in on time, and we can understand the family's anger, sadness, and frustration. It is also commendable that they want to use Amelia's story as a way to educate others on the importance of advocacy.
"One of the biggest things that I did from the very beginning was asking the right questions," Alex Echols, a patient advocate and lymphoma survivor, tells SurvivorNet. "It's our lives on the line."
He credits these questions with making sure that doctors took him seriously and viewed him as a partner in his treatment.
What Kind of Cancer is Sarcoma?
Sarcomas are cancers that arise from the cells that hold the body together. They can occur in muscles, nerves, bones, fat, tendons, cartilage or other forms of connective tissues.
"There are hundreds of different kinds of sarcomas, which come from different kinds of cells," Dr. George Demetri, director of the Sarcoma and Bone Oncology Center at Dana-Farber Cancer Institute and Harvard Medical School, tells SurvivorNet.
Learn more about SurvivorNet's rigorous medical review process.