A Miracle Child and Cancer Warrior
An 11-year-old boy defied all odds after a rare stage 4 liver cancer and and beat it, despite being given a slim chance of survival.
Now 19 and healthy, Sam Amess is raising awareness for cancer and raising funds while doing it, as he feels compelled to do something to give back after being given a miraculous second chance at life.
While child cases of liver cancer are extremely rare, adult cases are much more prevalent, so it's good to get a sense of what symptoms to look out for just in case, which can include weight loss without trying, yellowing of the skin or eyes, an enlarged liver, and fullness under the ribs on the right side.
The most common types of cancer in children are leukemia and brain cancer. Liver cancer? Not so much. In fact, it's
extremely
rare. We're talking one or two in a
million—
there are roughly
100 cases per year
in the entire United States, according to the American Cancer Society.
Unfortunately, an 11-year-old named Sam Amess was one of those rare cases.
Read More
Incredibly, the young boy from Bransholme, England, now 19, defied even more odds and beat stage 4 liver cancer, despite being given a poor prognosis.
"It's quite surreal to be honest, when you think that I'd been given such a low chance of survival and I didn't think I'd make it," Sam admitted to Hull Live news outlet near his hometown.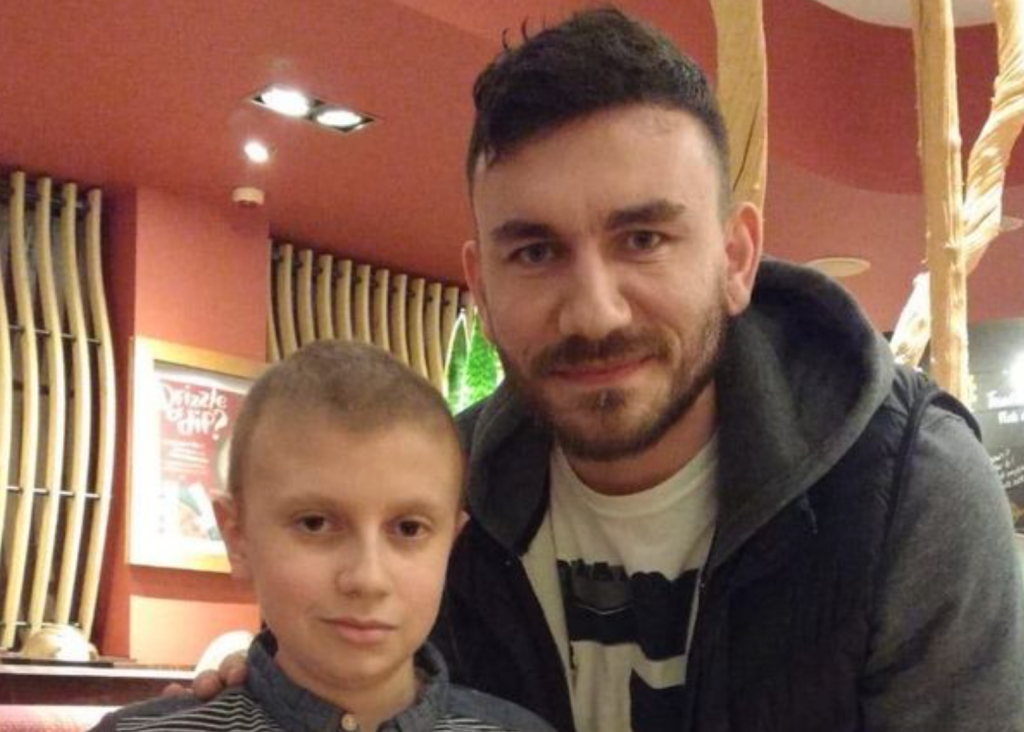 In 2015, Sam was vacationing with his family in Morocco when he felt a "stitch," or a sharp pain, in his stomach. Once home, the family luckily brought him in for medical attention, and an MRI revealed a large tumor on his liver.
Following the life-changing diagnosis, Sam suddenly found himself undergoing intense chemotherapy, confined to a wheelchair for months—and the family even considered hospice care—but now, seven years later and one liver transplant later, the cancer warrior is miraculously in good health.
The Impact of a Childhood Cancer Diagnosis on the Whole Family
Like many survivors with a new lease on life, Sam feels compelled to advocate for cancer awareness and is currently raising money for Cancer Research UK.
"It's been seven years since I was diagnosed and then received my transplant. We have done lots of fundraisers before, but this time I wanted to do something by myself," he said.
"Before my diagnosis, I was very active and played a lot of football, but once I started the chemo I was wheelchair-bound for months and I lost a lot of weight. To get to where I am now is amazing and running a 5k will be great achievement for me."
SurvivorNetTV Presents Defying All Odds
Learning About Liver Cancer
While child cases of liver cancer are rare, adult cases are much more prevalent, so it's good to get a sense of what symptoms to look out for, especially if you happen to be a drinker.
Many of the following symptoms are often caused by other conditions, but there is always a chance it could be cancer—so it's best to go get checked no matter what, in case it's another condition that requires treatment:
Weight loss (without trying)
Loss of appetite
Feeling very full after a small meal
Nausea or vomiting
An enlarged liver, felt as fullness under the ribs on the right side
An enlarged spleen, felt as fullness under the ribs on the left side
Pain in the abdomen (belly) or near the right shoulder blade\
Swelling or fluid build-up in the abdomen (belly)
Itching
Yellowing of the skin and eyes (jaundice)
Also be on the lookout for fever, enlarged veins on the stomach, and any abnormal bleeding or bruising.
Learn more about SurvivorNet's rigorous medical review process.