Equality in Breast Cancer Care
Jae Troskosky had been busy caring for other family members when they realized they were diagnosed with breast cancer.
Jae had certain risk factors, including a family history of cancer.
As a member of the LGBTQ community, they were very concerned about getting an equal standard of care during cancer treatment.
Research does indeed show that members of the LGBTQ community "may have a higher risk of getting cancer" than non-LGBTQ people.
Our experts encourage cancer warriors to find a care team that makes you comfortable.
And if you feel your concerns aren't being addressed appropriately, our experts suggest seeking second or even third opinions.
Jae Troskosky, at 31, took care of a lot of people. But their life as a caregiver in Pennsylvania would be turned upside down when they were diagnosed with stage 3 breast cancer.
Jae had a full-time job as a teacher in a child care center during the day, where they were responsible for small children. At home, they had been responsible for not one, but both parents.
Read More
Jae's own health wasn't ideal. They had been diagnosed with polycystic ovarian syndrome (PCOS) at the age of 26. PCOS is a hormone-related condition that can cause missed or irregular menstrual periods, acne, weight gain, unusual hair growth, and other symptoms. Jae's mother passed away in 2021, shortly after Jae noticed a lump in their breast. Their doctor said it should be checked out. However, Jae was consumed with their mother's death and decided to hold off pursuing their own medical issues until things were more settled. In an interview with Living Beyond Breast Cancer, Jae said, "At that point, I decide we're going to put everything on hold until I get her affairs in order."
However, Jae's PCOS acted up one day and resulted in a ruptured ovarian cyst, which had to be removed surgically, further pushing off getting her lump checked out. Their father had a car accident, as well, and it was not until the end of 2021 that Jae's breast lump was thoroughly examined.
The news was the last thing anyone, especially Jae, needed to hear: stage 3 breast cancer.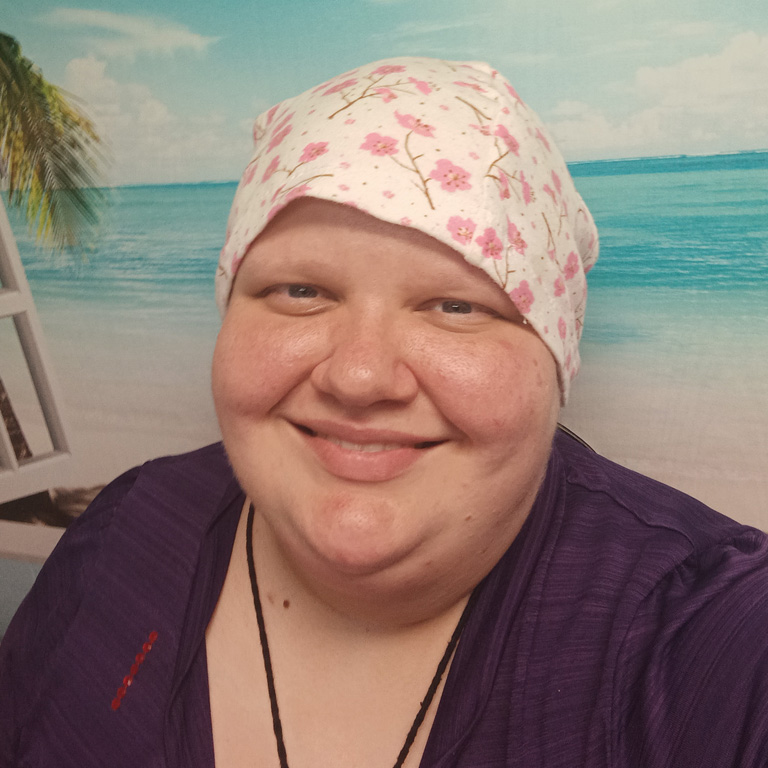 Mastectomy as Treatment
Jae's stage 3 breast cancer diagnosis meant the cancer had become more advanced: it may have become larger, it may contain multiple tumors, or it may have started to spread outside the organ.
Part of their treatment included a bilateral mastectomy, also known as a double mastectomy, a surgical procedure in which both breasts are removed to eliminate cancer.
Many patients also opt to have reconstruction done at the same time, which extends the surgery. Dr. Elisa Port, the Chief of Breast Surgery at Mount Sinai, previously told SurvivorNet that a double mastectomy can take as long as twelve hours.
"Believe it or not, the bilateral mastectomy recovery depends completely on or partially on […] what type of reconstruction the person the individual has opted for," she said.
There are many different options and techniques available for reconstruction – from implants to using a woman's own tissue – and choices about when to get the reconstruction – meaning immediate (at the time of mastectomy) or delayed (which could be months, or even years later). All these different techniques, are "getting close to that goal of letting a woman be herself again" and putting the cancer behind her, says Dr. Andrea Pusic, Chief of Plastic and Reconstructive Surgery at Brigham and Women's Hospital.
Equality in Breast Cancer Care
As a non-binary, agender person, Jae decided to have the bilateral mastectomy without reconstruction, in order to better fit their identity. They were relieved when their medical team was totally supportive of their decision, because discrimination had been a real source of concern.
"I had friends who did not receive the same level of care because they were part of the LGBTQ+ community," Jae told Living Beyond Breast Cancer. "And there's been people throughout my life, friends who received some discrimination because they were part of the LGBTQ+ community. So it was an honest fear that I wasn't going to receive the same level of care."
WATCH: Speak Up if You Think Something is Wrong — An Important Message for Breast Cancer
The research supports Jae's concerns. A recent study at Boston Children's Hospital is documenting what it calls "persistent and pronounced cancer disparities among LGBTQ people." One of the concerns is that "[P]eople whose health care providers knew their sexual orientation were more likely to have been encouraged to get cancer screenings compared to people whose providers didn't know their sexual orientations."
Thankfully, Jae was treated fairly and with dignity during their care. In fact, at one point, they were asked by their care team which changing room they preferred to use!
Our experts encourage cancer warriors to find a care team that makes you comfortable. And if you feel your concerns aren't being addressed appropriately, our experts suggest seeking second or even third opinions.
Risk Factors for Cancer
Jae had a family history of cancer: their grandmother had colon cancer, their uncle had throat cancer, and a cousin even had breast cancer. Dr. Elizabeth Anne Comen, a breast oncologist at Memorial Sloan Kettering Cancer Center, told SurvivorNet, "Some people think that breast cancer is only inherited through genes on the mom's side. But it can also be related to genetic mutations that could be found on the father's side."
Family history of cancer is a risk factor, but there are others that Dr. Comen discussed with SurvivorNet:
Age, since breast cancer risk increases as a woman gets older
Having had a prior biopsy
Having had prior radiation treatment
Longer exposure to estrogen in one's life (for example, starting to menstruate earlier than usual and/or having a later start to menopause results in a longer exposure to estrogen)
Not having had a child by age 30, or not having had a child at all
Taking hormone replacement therapy
WATCH: What to Know About Living With Breast Cancer
Learn more about SurvivorNet's rigorous medical review process.