Heavyweight Boxing Champion Tyson Fury And Mental Health
Two-time world heavyweight boxing champion Tyson Fury, 34, has been waging war with his mental health and is being candid about his journey.
Mental health stigma still exists and people like Fury are trying to break down those walls; He is releasing a solo single for a men's mental health charity.
SurvivorNet has many resources dedicated to helping you through your mental health journey.
Two-time world heavyweight boxing champion Tyson Fury, 34, has been taking on another battle— his
mental health
.
"Boxing has been a massive platform for me to spread the word on mental health and I have done it to the best of my ability," said Tyson in a statement, cited by CNN.
Read More
He recently announced his plan to release a cover of Neil Diamond's 'Sweet Caroline' as a part of
Talk Club
, a men's mental health charity, in November. Fury is known to
belt out
a tune post-fight, including 'Walking in Memphis' and 'American Pie.'
Fury, the reigning WBC heavyweight champion, says his openness about his mental health struggles have only been in recent years, as he's gone in and out of retirement. He is scheduled to fight Derek Chisora, December 3, at the Tottenham Hotspur Stadium in London.
'Smash the Stigma'
Fury has been vocal about his mental health struggles in the past and has shared his ongoing battle with depression.
"It has been widely printed about my highs and lows, ups and downs, so I've tried my best to keep talking about it as much as I can and keep trying to smash the stigma," said Fury.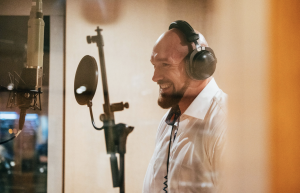 There can be a stigma or a sense of shame or guilt when it comes to seeking mental health, but people like Fury are helping to break down those barriers.
There's nothing to be ashamed of and it is important to realize you are not alone. In fact, the CDC reports that more than 20% of American adults said they sought out mental health treatment over the past year, according to a 2020 survey. Among those people, 16.5% said they had taken some sort of medication for their mental health and 10.1% said they had received counseling or therapy.
The term mental health refers to both our emotional and psychological well-being. Our mental health can affect how we think, feel, and behave. There are also certain triggers, such as stress, traumatic events, or change in your physical health can affect mental health.
It's really important to keep tabs on your mental health and, if necessary, seek treatment. This doesn't necessarily mean traditional therapy because while it may be really helpful (even life-changing) for some, that doesn't mean it's for everyone.
Dr. Samantha Boardman, a New York-based psychologist, explains how to be "realistically optimistic" when learning to cope with mental health struggles.
How to Be Realistically Optimistic: Coping With Mental Health Long-Term
Problems with mood and overall mental well-being can be attributed to several factors. For some people it's genetic, while others may be experiencing a response to some sort of stressor or past trauma.
"I think flexibility is really a core of how to manage it," Dr. Boardman. "Are your coping strategies that you're using now, are they helpful in the way that they were in the past?"
Making A Comeback
Fury said in an interview with BT Sport Boxing, he was a "fat pig" at 28, drinking and taking drugs on a daily basis. He suffered from depression up to the point of suicide, anxiety attacks, "you couldn't get any lower than I was."
"And here I am living proof that anyone can do it because I'm back today telling the story and inspiring millions around the world," he said.
For Fury and for others, mental health struggles can manifest themselves into feelings of anger. Dr. William Breitbart, chair of the Department of Psychiatry and Behavioral Sciences at Memorial Sloan Kettering Cancer Center, says that anger is to go-to response for some when they feel they have fallen short, or will fall short, of some life goal.
Mental Health: Coping With Feelings of Anger
"One gets angry because one hasn't quite achieved and fulfilled the tasks that they set out for their lives and the responsibilities that they've committed to fulfill," Dr. Breitbart explains.
Treatment may involve speaking with a professional and trying to come up with ways to achieve those goals. However, Dr. Breitbart notes that guiding these patients to accept their own vulnerability is also crucial.
"The last resort of relieving existential guilt is this act of being able to forgive yourself for being a human being that is vulnerable and susceptible to not being able to fulfill their full potential. So, it's forgiveness ultimately," he explains.
Fury says he believes many athletes are suffering like him and a lot of people in the world are suffering "and they need to know that help is out there and you can get better."
"There is no specific reason why you feel like this because if you knew what was making you feel like this you'd stop it," he said.
Questions to Ask Your Doctor
Is there an outlet for me if I am experiencing anger or frustration?
Should I consider seeing a mental health professional?
Can you recommend a therapist based on my personal needs?
What other healthy coping mechanisms might I consider?
Learn more about SurvivorNet's rigorous medical review process.
---