Ross Remembers Her Mom
Olympic athlete April Ross was a 19-year-old college sophomore when she lost her mother to metastatic breast cancer.
Ross has won medals in the 2012 London Olympics and the 2016 Rio De Janeiro Olympics. As she prepares to compete to qualify for the Tokyo Games, she channels her mother's determination.
Breast cancer is the second leading cause of cancer death in women. However, the American Cancer Society reports that there are more than 3.8 million breast cancer survivors in the United States.
By Chris Woodyard
Read More
When
beach volleyball champion
April Ross scores a critical point or makes a tough play, she will tap her chest and point to the sky.
"That's just a nod to my mom — 'thank you for helping us get this point' — acknowledging she's still with me and inspiring me," Ross said.
Ross was a 19-year-old college sophomore when she lost her mother, Margie Ross, to metastatic breast cancer. Today, as a 38-year-old two-time Olympic medal winner, Ross draws strength from memory of her mother's selflessness in helping her daughters achieve while coping with her illness.
"Reflecting back on her life, I can appreciate how strong she was and how brave she was in the face of everything she was dealing with," Ross said an interview from a training camp in Mexico. "I look back on that and have so much inspiration in her courage, and I just try to channel that on the court and in life."
Related: Breast Cancer: Overview
Ross stands 6-foot 1-inch, a natural gift that she also attributes to her mother, who was only an inch shorter. She joined the volleyball team while attending high school in Newport Beach, California, and went on to the University of Southern California on an indoor volleyball scholarship.
Her mother had been diagnosed with breast cancer when Ross was in elementary school. She persevered for a decade through treatments as she continued to drive Ross and her younger sister to athletic practices and competitions. She offered support during the emotional trauma of the occasional poor performance.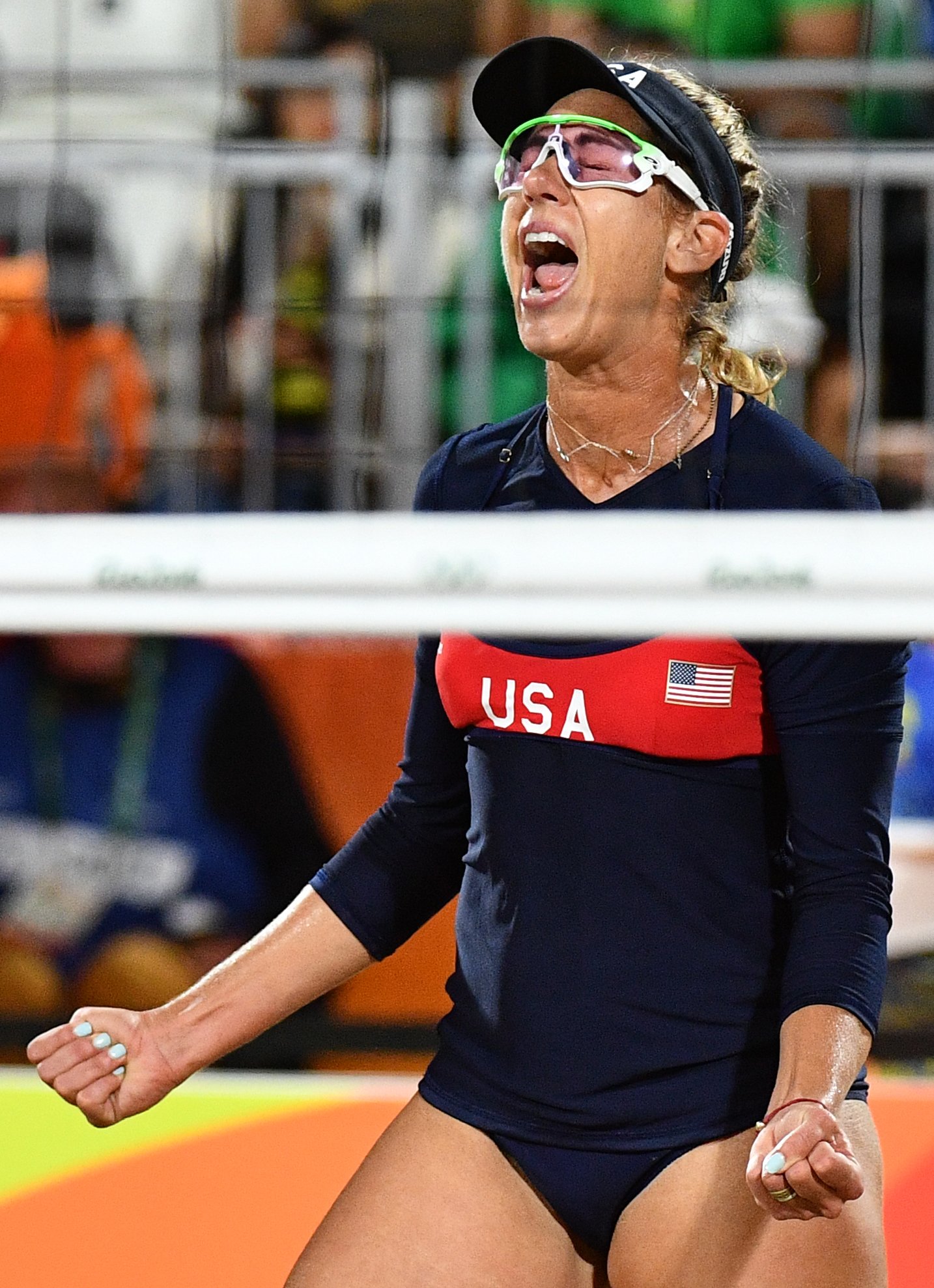 Though Margie had to visit the hospital often enough that she knew the nurses by name, it was a rare day that she was too ill to pack the kids' lunches. She was "really the backbone of our support system, which is such a selfless thing to do especially dealing with breast cancer at the time," Ross said.
The family was close. Ross said her dad had played basketball and wrestled in his younger days. Though Ross' mom wasn't terribly athletic herself, she adored being outdoors in nature, whether it was leading her daughters on biking trips through Newport Beach's swampy back bay or roughing it in tents or rafts during camping trips to Yosemite National Park.
Ross was sent reeling when her mother died. She said her grades plummeted and team performance suffered. At the end of USC's winter break, she rallied. She said she recommitted to improving her grades, taking better care of herself and focusing on volleyball. The team went on to win two back-to-back national championships.
After college, Ross went on tp professional team volleyball but discovered that beach volleyball was more to her liking. "I loved the culture. I loved the game. I loved the independence it gave the players," she said. "You kind of got the chance to determine your own destiny"
That attraction led to an Olympic silver medal in the London games in 2012 and bronze in the Rio de Janeiro games in 2016. Now she and beach volleyball partner Alix Klineman are going for the gold, training in hopes of officially qualifying to compete at the Tokyo games.
As an Olympian, Ross and the story of her mother attracted Eli Lilly and Company as a sponsor. Lilly is partner of Team USA and U.S. Olympic and Paralympic teams and has been identifying athletes like Ross "who we thought would be great to work with to help advance a greater dialogue about the importance of health," said Lilly spokeswoman Courtney Kasinger.
The American Cancer Society estimates that about 43,600 women will die from breast cancer in 2021.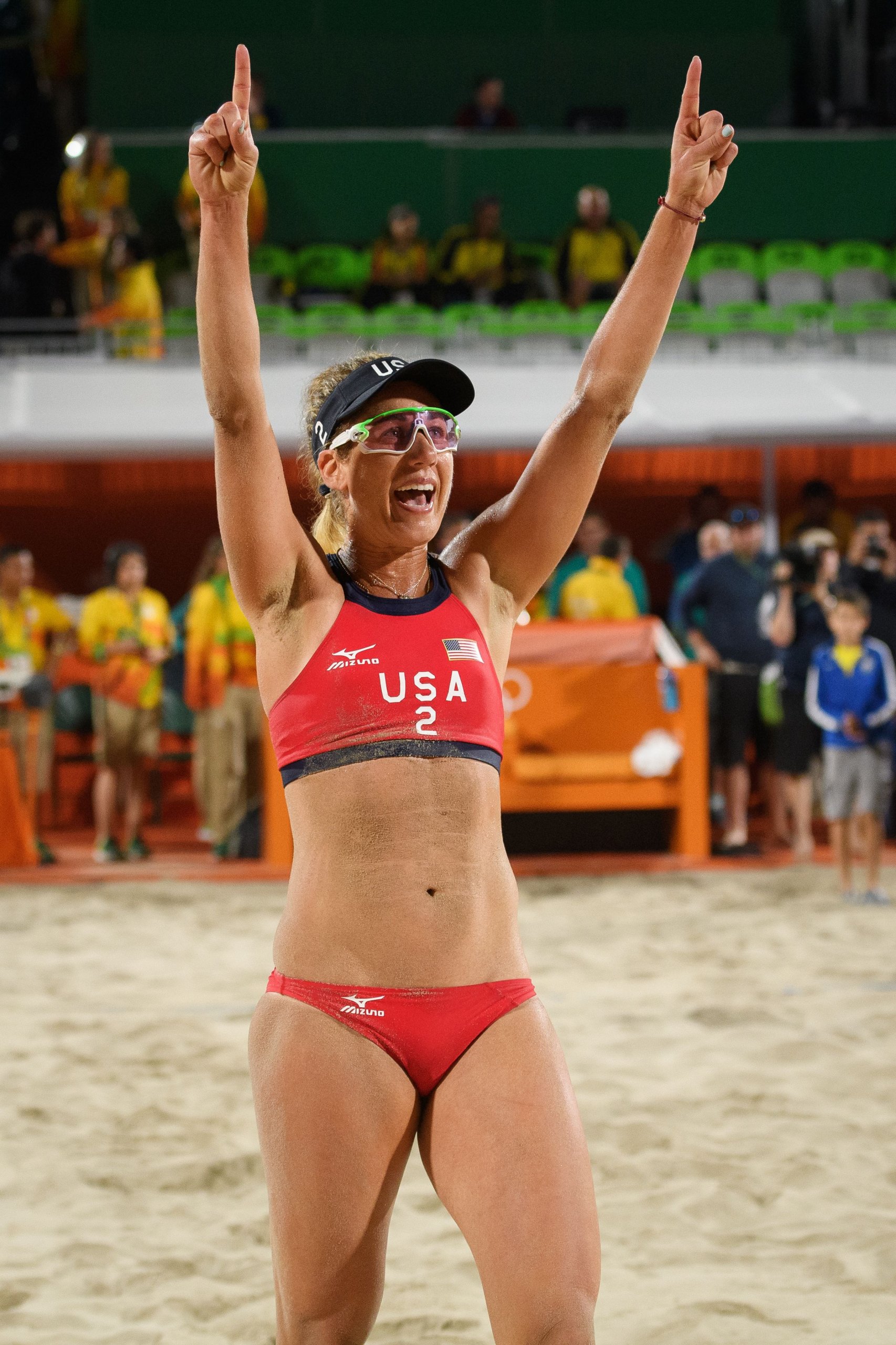 The sponsorship means Ross is again having to face the grief that came with profound loss, something she says she couldn't have done soon after mother's death. It's easier now that time has passed and with the hope she  inspires others with memories of her mother.
Despite her mother being gone, Ross still has her family fan club. Ross' dad and her sister — all three live within about a mile of each other — cheer her on. But she misses mom.
"It's heartbreaking for me that she wasn't able to see me compete at the Olympics," Ross said.
What is Metastatic Breast Cancer?
Metastatic breast cancer (also called "stage four" breast cancer) means that the cancer has spread – or metastasized – beyond the breasts, and to other parts of the body.  Currently, there is no cure for metastatic breast cancer. But there are a variety of treatment options used to battle this disease, including: hormone therapy, chemotherapy, targeted drugs, immunotherapy and a combination of various treatments.
Dr. Elizabeth Comen, an oncologist with Memorial Sloan Kettering Cancer Center, explained in a previous interview, "With advanced disease, the goal of treatment is to keep you as stable as possible, slow the tumor growth and improve your quality of life."
Breast cancer is the second leading cause of cancer death in women. However, the American Cancer Society reports that there are more than 3.8 million breast cancer survivors in the United States.
Stage Four Breast Cancer Explained
Learn more about SurvivorNet's rigorous medical review process.