Treatment for Non-Hodgkin Lymphoma
Country music star Ashley Monroe has completed chemotherapy for cancer. She shared news of her non-Hodgkin lymphoma diagnosis over the summer.
Her diagnosis came after doctors looked into her anemia (low levels of red blood cells) – a possible symptom of her rare type of non-Hodgkin lymphoma called Waldenstrom macroglobulinemia.
Treatment paths for non-Hodgkin lymphoma can vary depending on what type of non-Hodgkin lymphoma you have.
Reaching a milestone in your cancer journey is always something to celebrate. And fans of country music star Ashley Monroe had a lot to smile about today after Monroe shared some exciting news regarding her cancer journey: "My last chemo is done!"
RELATED: Country Music Star Ashley Monroe, 34, Says She Learned about Her Blood Cancer Diagnosis Via Email While Visiting Bandmate Miranda Lambert; Support Through Your Diagnosis
Read More
Monroe, who sings as both a solo artist and a member of the
Pistol Annies
, made the announcement over the summer that she was diagnosed with a rare type of non-Hodgkin lymphoma called Waldenstrom macroglobulinemia and would be undergoing chemotherapy treatments. But despite a long road ahead, she was determined to maintain a positive outlook.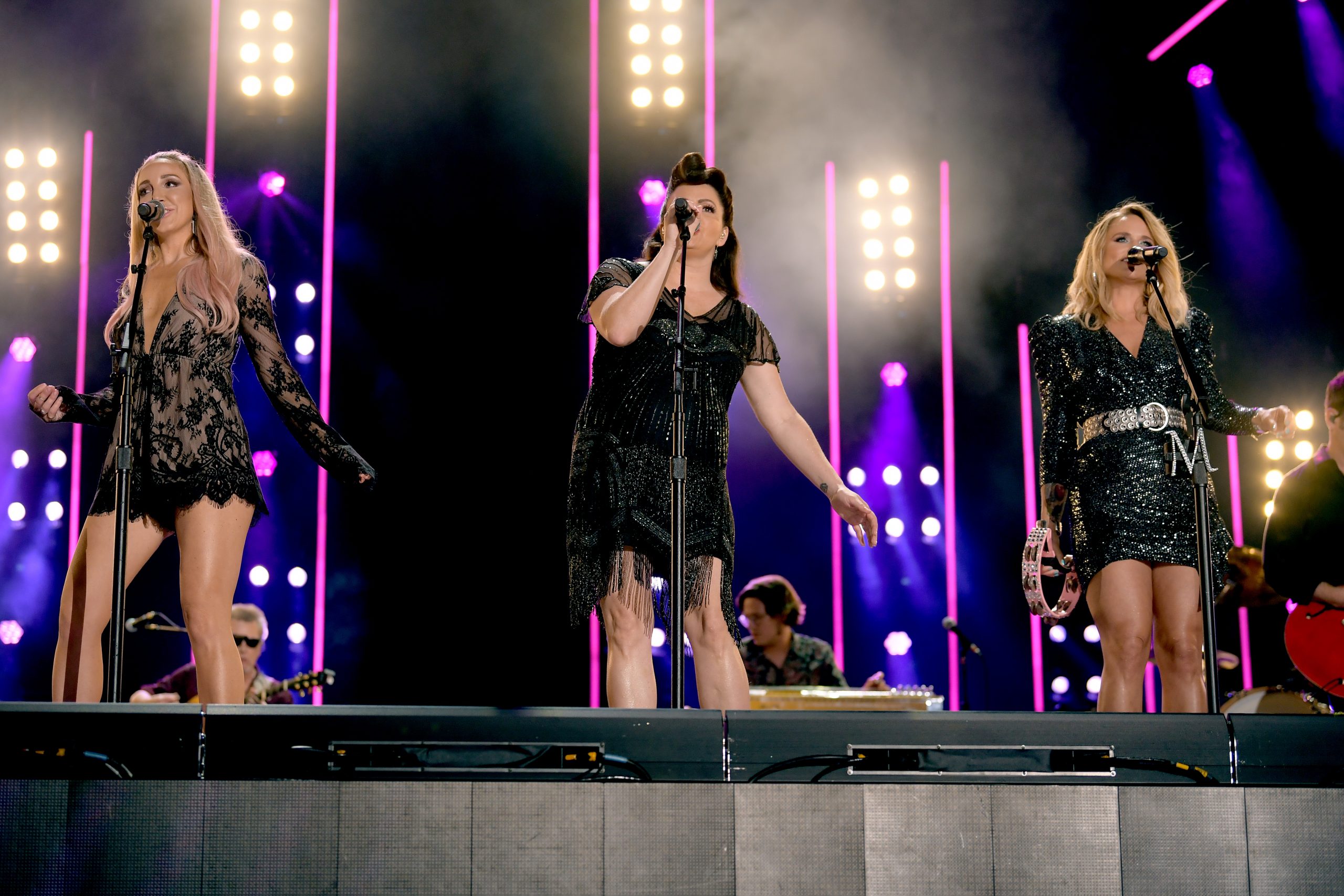 "So, I start chemo tomorrow," she wrote under an Instagram post on July 13, 2021. "Seems like such a negative thing to say. Until I flip that doom feeling on its head and think, wow, I'm thankful I have an illness that is VERY live with-able. I'm thankful there IS a treatment that actually works to fight what is causing harm to my body. THANKFUL for friends and family who have gathered around me praying and sending flowers and letting me lean on them during this super weird chapter of my life. Thankful for my angel son. Who I am fighting for the most… I love you all big. Here I go."
RELATED: Country Music Star Ashley Monroe, 34, Says She is 'Still Working on Accepting' Her Rare Blood Cancer Diagnosis
Fast forward to today, and the country songbird is still grateful, but, this time, for the conclusion of her chemo treatments.
View this post on Instagram
"Ring a ling a ling a ding dong ding… My last chemo is done!" she wrote under a video of her happily ringing a cowbell in a hospital. "Merry Christmas everyone. Thank you for praying for me. I felt them more than you know. I've never been more thankful. Ready to come back like never before in 2022!"
What is Waldenstrom Macroglobulinemia?
Waldenstrom macroglobulinemia is a rare type of non-Hodgkin lymphoma where the cancer cells produce large amounts of an abnormal protein called a macroglobulin. Lymphoma, in general, is a cancer of the immune system. There are more than 40 different types of lymphoma, and Hodgkin lymphoma and non-Hodgkin lymphoma are two sub-categories with the latter being more common but generally harder to treat. The type of white blood cells linked to the disease determines the distinction. If doctors are unable to detect the Reed-Sternberg cell – a giant cell derived from B lymphocytes – then it is categorized as non-Hodgkin lymphoma.
Non-Hodgkin Lymphoma Treatment – and Beyond
To have a better understanding of Waldenstrom macroglobulinemia, it's important to know about the functions of lymphoid tissue in the body. According to the American Cancer Society, the lymphoid tissue is made up of several types of immune system cells that work together to help the body resist infections. The lymphocytes (lymph cells) are the main cells in this tissue, and the two main types of lymphocytes are B lymphocytes (B cells) and T lymphocytes (T cells).
B cells respond to an infection by transforming into plasma cells which create proteins called antibodies (also called immunoglobulins) that help the body attack and kill disease-causing germs like bacteria. T cells, on the other hand, help direct immune responses, but they also can kill invading germs directly.
Do You Know Your B Cells From Your T Cells?
Waldenstrom macroglobulinemia is a rare indolent (slow-growing) B-cell lymphoma, meaning that it begins in the B cells. When the cancerous cells create a build-up of the macroglobulin protein, symptoms of WM – like excess bleeding, problems with vision, and nervous system issues – can occur. And when the cancerous cells grow mainly in the bone marrow, they crowd out the normal cells that produce various types of blood cells. This, in turn, can lead to low levels of white blood cells making it hard for the body to fight infection, low levels of blood platelets causing increased bleeding and bruising and low levels of red blood cells (also called anemia) often making people feel tired and weak.
Monroe's cancer was initially found because of her anemia. In her Instagram post, she gave a more detailed explanation of how her diagnosis came to be.
"A few months ago my dr. was doing some routine lab work and found that I was anemic. I was like, FINE, I'll just double up on cheeseburger patties , take some extra vitamins and call it a day," she wrote. "Well my red blood count just kept falling, and they found out my iron /b12/ folic acid numbers were actually fine. short story long, they did a bone marrow biopsy, (ouch) , and VOILA.. a rare kind of blood c word called 'waldenstrom macroglobulinemia.' It's causing my body to be pretty severely anemic, and I feel it."
Treatment for Non-Hodgkin Lymphoma
Monroe underwent chemotherapy for her cancer, but treatment for non-Hodgkin lymphoma can vary greatly depending on the nature of each case. For starters, doctors will first try to determine how fast your non-Hodgkin lymphoma is likely to grow and spread.
"The two main classifications I think of in terms of non-Hodgkin lymphoma are lymphomas that are more indolent and those that are more aggressive, because those are treated very differently," Dr. Jennifer Crombie, medical oncologist at Dana-Farber Cancer Institute, previously told SurvivorNet.
Indolent lymphomas grow slowly and often don't cause any symptoms, so they may not need immediate treatment. At the opposite end of the spectrum are aggressive lymphomas, which grow and spread quickly and need to be treated right away.
B-Cell or T-Cell?
Another way to classify non-Hodgkin lymphoma is based on the type of cell it affects. All of these cancers involve lymphocytes — white blood cells that help your immune system fight off germs and get rid of abnormal cells.
And as we've said before, lymphocytes can either be B-cells and T-cells. If you have non-Hodgkin lymphoma, there's a good chance you have the B-cell variety like Monroe because it's more common.
From there, non-Hodgkin lymphomas are broken down into even more categories. Some affect larger numbers of people than others.
"Diffuse large B-cell lymphoma is the most common subtype of non-Hodgkin lymphoma, and that is an aggressive subtype," according to Dr. Crombie.
Which Treatment Will Work Best Against Your Cancer?
Once the work of determining your type of cancer is finished, your doctor can focus on the next important step — how to treat you. If you have an indolent cancer and you don't have any bothersome symptoms, you may not need treatment right away, Dr. Crombie says.
Indolent cancers, like Monroe's, may still require chemotherapy, but if your cancer is more aggressive – whether it's T-cell or B-cell – you can expect to get chemotherapy. Chemo may be part of a cocktail of drugs that are given in combination. These drugs work synergistically, going after your cancer in different ways to treat it more effectively.
Sometimes radiation therapy is used together with chemotherapy. Radiation uses high-energy x-rays to eliminate cancer cells. The radiation typically given for non-Hodgkin lymphoma is delivered from a machine outside the body, which is called external beam radiation.
One more thing your doctor will want to investigate is your cancer's genetic makeup. Using a sample of your cancer cells taken during a biopsy, your doctor will test for genetic mutations and other abnormalities.
In some people with non-Hodgkin lymphoma, genes have swapped places, which doctors refer to as translocations. C-MYC, BCL2, or BCL6 are three common translocations. Having one of them could affect how your cancer spreads, and how well you might do in the future. Translocations can also change the course of your treatment.
"If patients have those translocations, sometimes we give a slightly different version of chemotherapy," Dr. Crombie said.
Contributing: Dr. Jennifer Crombie
Learn more about SurvivorNet's rigorous medical review process.