When it comes to cancer, SurvivorNet not only believes in the importance of speaking about one's physical health, but also one's mental health. That's why we've teamed up with Dr. Marianna Strongin, a licensed clinical psychologist, to respond to SurvivorNet reader questions, tackling topics that range from learning how to integrate one's new self to vulnerability and everything in between.  (You can submit your questions here.)
*****
Read More
I was known as the bold, confident woman in the room. I was never afraid to share my thoughts. My sense of self started to fade when I was diagnosed with breast cancer at the age of 26. After moving to the city of my dreams, it was difficult to believe that I would find myself in a hospital undergoing a double mastectomy. Instead of going to bars, I was going to appointments. Fortunately, my doctor told me that I am cancer free during my last visit, but for some reason I am not happy. I feel this deep guilt as there are so many breast cancer patients who would do anything to be cancer free, and yet, I am focusing on having to explain my new body to others.
Dr. Strongin: The 20s are such a pivotal decade as we begin to formulate and solidify who we are. It sounds like the cancer came at a time where you were just beginning to mold your future wishes, create goals for your life and really experience your 20s.  The cancer certainly halted those dreams, putting most things on pause with a sudden focus on your body and health. That's not typical for anyone at this age.
You are a real warrior for battling your cancer and it sounds like although some of this is behind you, you are still healing emotionally and are therefore not yet feeling some of the ways you once felt pre-cancer. Before we place expectations on oneself about how you "should" feel, let's better understand what happened.
First, cancer changes who you are both physically and emotionally. Your body withstood major stress and was also altered by the diagnosis and invasive treatment. Psychologically your mind traveled to places many in their 20s don't go. Your body now may have scars that are a constant reminder of your cancer. It's important to be extremely patient with your healing during this time. Just because the treatment is behind you, the emotional recovery can take much longer. Let's look at how you can start.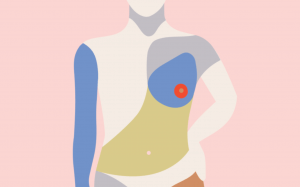 Integration is an important concept here. That confident and bold you is still there, but cancer brought out another part of you, the more scared, maybe subdued, quieter part of you. You had your wishes and fantasies of your life before cancer and now you are trying to figure out who you are post-cancer. We must begin to integrate those two selves. For example, you can validate the part of you that wanted to live freely in your 20s in that unapologetic way while also acknowledging the disappointment or sadness you feel about having to be strong through your cancer treatment. Rather than dividing these two parts or worrying that this part of you has faded away, I would like for you to integrate them, allow them to co-exist, giving  them a chance to communicate with one another. We can feel sadness and also pride. We can feel resentment and anger while also feeling relief. The more you can acknowledge both parts of yourself and integrate them, the closer you will come to forming your identity now as a 20 something year-old who survived cancer.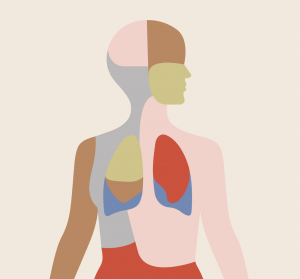 *****
I celebrated my 47th birthday a couple of months ago. Over the past year I have lost 60 pounds, joined local running groups and have consistently participated in workout classes. I feel like these communities have taken me in as one of their own as we frequently go to post workout meals and engage in great banter throughout the week in group chats. I must say, I have never felt this good and confident before. Recently, my bowel movements have been off. With a new diet and a new lifestyle, I kept thinking that it was my body adjusting. My husband encouraged me to get a colonoscopy, and I'm lucky he made me do it as last week I was diagnosed with colon cancer. Although my cancer was caught early, I feel this massive weight of embarrassment. My new communities keep reaching out and asking why I have not been at the classes or on runs recently, and I can't bring myself to tell them that I have colon cancer. I feel weak. I feel small.
Dr. Strongin: Thank you for being so raw and honest. It sounds like the community that you joined and participated in brought you tremendous strength, pride and a feeling of belonging. This will be very important for you to feel as you navigate the treatment of colon cancer. Embarrassment is a tricky feeling because it is brought on by self consciousness and focuses on how we appear to others. It's also a feeling of being different- perhaps now you don't feel part of this community because this diagnosis differentiates you from others. The trickiest part about this feeling is that it keeps us disconnected from others while also intensifying our feeling of aloneness. Embarrassment can grow into shame. Shame is a stronger emotion that is brought on by a feeling of wrongdoing or foolishness. Shame can be very dysregulating, and I always urge my patients to expose their shame. The simple act of exposing (communicating) the very thing you are embarrassed by allows us to be vulnerable with others which is a foundation of connection. When you feel ready (only you will know this), it might be helpful to share what's going on for you with the community that has made you feel strong and confident, so that they can remind you of your strength and cheer you to the finish line.
Learn more about SurvivorNet's rigorous medical review process.
---