Reducing Risk for Breast Cancer
Taylor Olsson had a preventative mastectomy (removal of both breasts) and reconstruction at 25 to lower her risk of getting breast cancer.
She decided to do so after losing her grandmother, mother and aunt to breast cancer and testing positive for the BRCA2 gene mutation.
When the BRCA1 (BReast CAncer gene 1) and BRCA2 (BReast CAncer gene 2)  genes have mutations, people are at a higher risk for certain cancers.
According to the National Cancer Institute, 45 to 69 percent of women who inherit a harmful BRCA2 variant will get breast cancer by the time they reach 70 to 80 years old.
According to one of our experts, women who are at an increased risk for breast cancer because of BRCA mutations have three options: intensive surveillance, medication and prophylactic (preventative) surgery.
While preventive mastectomies are effective in reducing a woman's risk, she should carefully weigh the benefits with the risks with their doctor.
Taylor Olsson's family has been hit with breast cancer harder than most. After several family members died from the disease, and Olsson learned she had an increased risk of developing it herself, she prepared herself to have a preventive mastectomy, or removal of both breasts, at just 25 years old.
It was her first-ever surgery.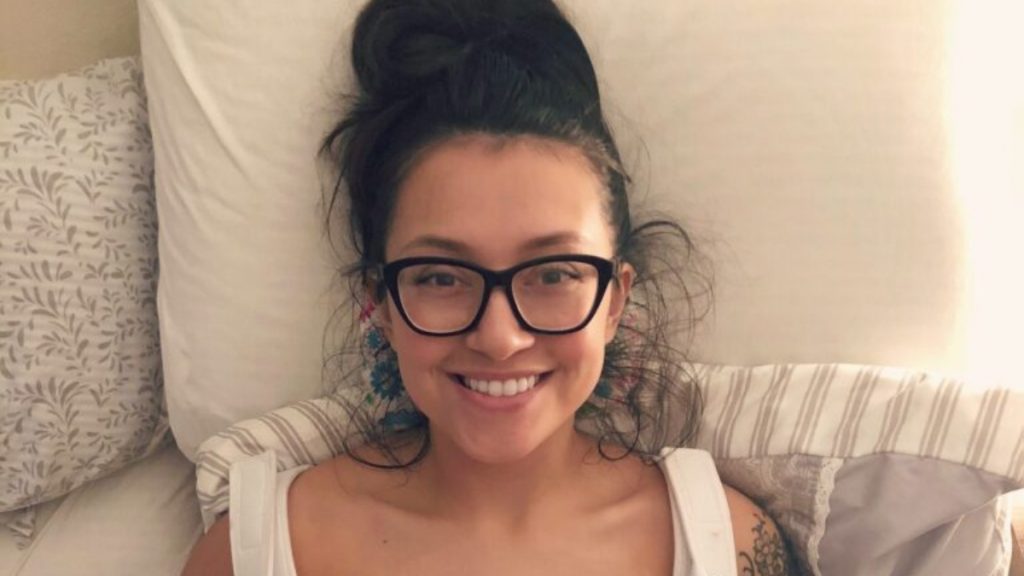 Read More
Olsson's story is nothing short of heartbreaking. Her maternal grandmother was diagnosed with breast cancer at 40. After a brave fight against the disease, she died four years later. Then, Olsson's mother was diagnosed with stage 1 breast cancer at 39. Treatment gave her remission for 10 years, but her cancer returned when she was 48. Olsson become her mother's caregiver for her nine-month battle, but she eventually passed away from the stage 4 (metastatic) disease in January 2022.
RELATED: Risk Factors for Breast Cancer
As if that weren't enough, Olsson's maternal aunt was diagnosed with stage 3 breast cancer just three months after Olsson's mother's first diagnosis. Her "second mother" was only 33 at the time. She died in 2017 at age 39.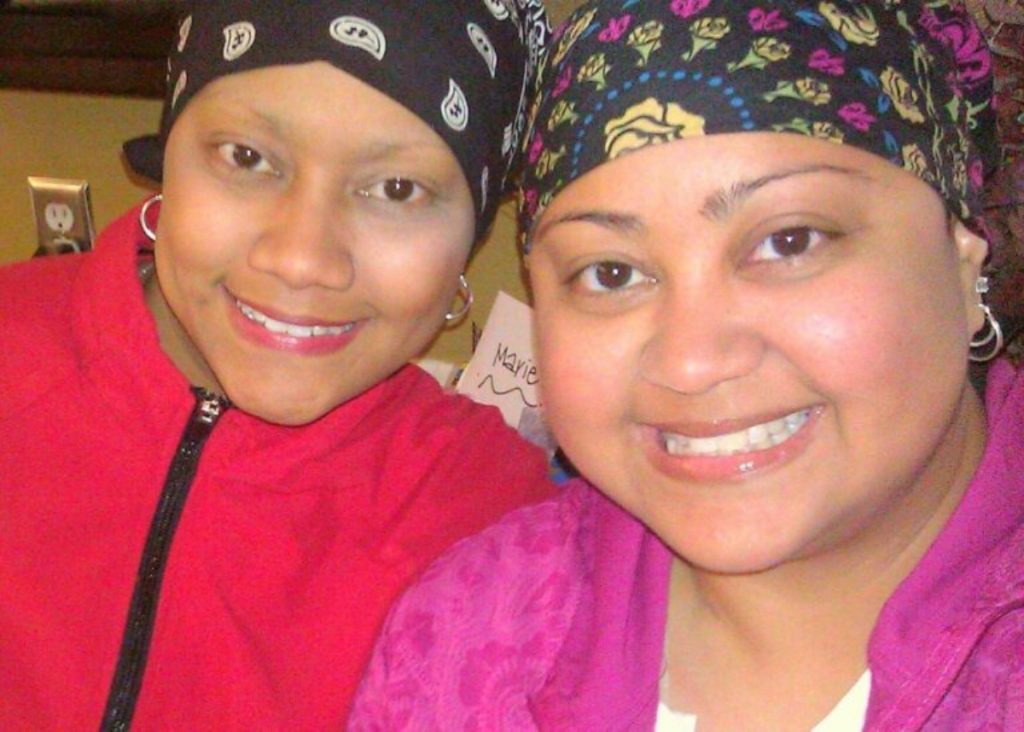 "Breast cancer has made its way through my family like a forest fire," Olsson wrote for Susan G. Komen. "It's changed the way my family looks and it's changed the way my family thinks.
"It feels as if we have been grieving for the last 25 years."
"Therapy Saved My Life": After Losing A Loved One, Don't Be Afraid To Ask For Help
Sadly, Olsson had to not only cope with her losses but also consider her own risk level.
"After watching the three most important women in my life fight this tragic disease, I was urged at 18 to test for the BRCA gene mutation based on my family history," Olsson wrote.
"I tested positive for a BRCA2 gene mutation. But because I was so young at the time, the breast cancer surgeon suggested I wait until I was 25 to do anything about this."
Having this gene mutation increases your risk of developing breast cancer, as well as ovarian cancer.
By the time she turned 25, Olsson was regularly seeing her gynecologist and getting breast exams. Given the "incredibly lumpy" nature of her breasts, she frequently had biopsies performed as a precaution.
Anxiety and grief pushed her towards preventative action.
"I was sick and tired of getting MRIs, biopsies and ultrasounds constantly, so I officially decided to move forward with a prophylactic bilateral mastectomy and reconstruction," she explained.
"In September 2018, my very first surgery in my life was a bilateral mastectomy, performed by the surgeon who did my mom's and aunt's mastectomies.
"Because I was young and healthy, my recovery, although very challenging, was swift."
Olsson is ultimately happy she chose to have a mastectomy and reconstruction. Now at 30, she's "the healthiest [she's] ever been" and continuing to prioritize her health with regular blood work along with routine gynecologist and gynecologic oncologist appointments.
Her advice for others in a similar situation? Know you have people to support you and be open to conversations.
"There is an entire community of women and men who have been through this sort of thing, and the more you surround yourself with these kinds of brave people, as well as loved ones who want to support you, the easier this can be," she said.
"The best advice I can give to survivors, previvors, supporters and caregivers is to share your life with friends, family and loved ones, talk about your diagnosis, talk about how scared you are for yourself or your person, talk about how difficult it is to be a caregiver for a loved one, talk to a therapist regularly, research the disease and learn as much as you can – and take every day as they come.
"Always hope for the best, but try to be prepared for anything. There are no rules to grief."
BRCA Gene Mutations and Breast Cancer
In understanding the role BRCA gene mutations play in breast cancer risk, it's crucial to know what these gene mutations actually are.
For starters, BRCA is two genes (BRCA1 and BRCA2). According to the National Cancer Institute, BRCA1 (BReast CAncer gene 1) and BRCA2 (BReast CAncer gene 2) are genes that produce proteins that work to repair damaged DNA.
The BRCA genes are sometimes referred to as tumor suppressor genes since changes, or mutations, in these genes can lead to cancer.
Everyone is born with two copies of each of the BRCA genes  – one inherited from each parent. If either parent carries a BRCA gene mutation, there's a 50-50 chance the child will carry it as well.
When BRCA1 or BRCA2 have certain mutations, or changes, men and women are at a higher risk level for several cancers, most notably breast and ovarian cancer in women.
According to the National Cancer Institute, 55 to 72 percent of women who inherit a harmful BRCA1 variant will get breast cancer by the time they reach 70 to 80 years old. Similarly, 45 to 69 percent of women who inherit a harmful BRCA2 variant will get breast cancer by that same age.
The percentage of women in the general population who will get breast cancer in their lifetime? About 13 percent.
"If a woman has one of these mutations the genetic BRCA1 and (BRCA)2 mutations, it puts her at basically the highest quantifiable risk for getting breast cancer," Dr. Elisa Port, a surgical oncologist at Mount Sinai, told SurvivorNet. "We typically say between the 60 (percent) and 80 percent range."
If you have a family history of cancer, genetic testing could be one way for you to find out if you have harmful genetic mutations that increase your risk of developing certain cancers. Ask your doctor if genetic testing is right for you.
When Cancer Runs in the Family: Survivor Amy Armstrong On The Importance of Genetic Testing
"We now feel that casting a wider net with genetic testing is probably very prudent because finding out that one has a cancer predisposition gene can definitely change their course, their risk for cancer and what they might want to do about it," Dr. Port explained.
When to Consider Preventative Surgery for Breast Cancer If You Have a BRCA Mutation
People who have a family history of breast or ovarian cancer may want genetic testing, especially if they have one or more relative(s) who received their diagnosis before age 50. But what do you do if you are at an increased risk for breast cancer because of BRCA mutations?
Dr. Freya Schnabel, the director of breast surgery at NYU Langone Medical Center, says there are three options.
"The first option is intensive surveillance," Dr. Schnabel told SurvivorNet. "And this is an option that focuses on early detection of disease if it should occur."
The second option comes in the form of medication to lower the risk of getting breast cancer.
"Tamoxifen is the one we use in young women, and then aromatase inhibitors can also be used in post-menopausal women, that have been associated with lowered risk for developing hormone sensitive breast cancer," Dr. Schnabel said.
"So these medications have to be taken for five years, but have a meaningful reduction in the risk of developing breast cancer, especially for BRCA2 carriers."
Is a Preventative Mastectomy Right for Me?
Prophylactic (preventative) surgery is the third option.
"This is the option that will lower a woman's risk of getting breast cancer as low as we can get it, because the strategy here is to do surgery to remove the breast tissue as completely as we can," she explained.
"When these operations are done prophylactically, certainly, no muscles are removed. And, in addition, there is no necessity to remove any lymph nodes, so that we take away some of the side effects and risks that are associated with that piece of the surgery.
"By newer surgical techniques, patients having prophylactic mastectomies will frequently have the option for having the surgery done in a way that preserves the nipple and areola."
According to Dr. Elisa Port, preventative mastectomies are "really quite effective if done thoroughly." She says they reduce the risk of developing breast cancer from the highest risk level of 80 to 90% down to the lowest risk level of 1 or 2%.
That being said, there are risks to consider.
According to the Cleveland Clinic, a prophylactic mastectomy has the risk of bleeding, infection, loss of sensation in the breast and dissatisfaction with your appearance post-surgery.
Because of this, it's important to weigh the benefits with the risks with your doctor. If you discover you have a BRCA gene mutation, your doctor can help you understand your unique circumstances and what options may be best for you.
Learn more about SurvivorNet's rigorous medical review process.