A Cancer Survivor on a Mission
Erica Campbell was diagnosed with stage 4 Hodgkin's lymphoma in 2013 when she was just 27.
She's won her battle with the disease and now she's a published author, model and patient advocate.
Hodgkin lymphoma is less common but generally easier to cure than Non-Hodgkin lymphoma. Hodgkin lymphoma is characterized by the presence of the Reed-Sternberg cell – a giant cell derived from B lymphocytes. Non-Hodgkin lymphoma does not have this cell present.
Erica Campbell is all too familiar with adversity – but that hasn't stopped her from making a difference. The stage 4 cancer survivor is determined to inspire others with her writing, through her patient advocacy and even on the fashion runway.
The D.C. native was just 27 years old when she was diagnosed with stage 4 Hodgkin's lymphoma, a type of blood cancer, in 2013. Her cancer journey was full of ups and downs with multiple surgeries, 12 rounds of chemotherapy and a whirlwind of emotions – but now she's eight years cancer-free.
Read More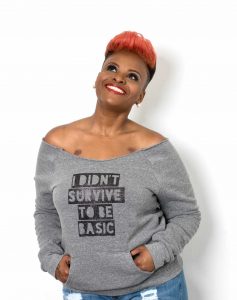 "It was a trying journey with my friends and family supporting me along the way," she told SurvivorNet. "I want to be able to be a voice and be a face to give back and give hope to others that are newly diagnosed and on the same journey like myself eight years ago."
TikTok Sensation and Cancer Fighter, Tess Halbert, Uses Humor in Her Videos and Embraces the More Unusual Side Effects of Chemo
And given back, she has.
She founded EricaSurvived, "a cancer support and advocacy group that helps improve the quality of life of patients and their families touched by the lymphoma disease, by providing education and up to date information." Her goal is to provide peer-to-peer comfort for patients and their loved ones as they take on their own battles with blood cancer.
She's also an inspirational speaker, an ambassador with The Leukemia & Lymphoma Society and The Lymphoma Research Foundation as well as the author of her 2021 publication I Survived: From Cancer to the Runway – a memoir of how her cancer journey inspired the beginning of a modeling career after her first runway show for a cancer awareness event in 2014. Since then, she's walked the runway for D.C. Fashion Week and New York Fashion Week, among other events, and even starred on the cover of Luxe Kurves magazine in January 2020.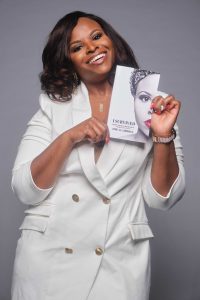 "My goal, when I got into modeling, was to let young girls and adult women know that it doesn't matter what you go through in life, you too can survive," she said. "And whatever your dreams and aspirations are, you can go after those no matter what… and that's exactly what I did. Curvy, plus sized, I did it, I've been doing it and it's been a great run, and here I am today."
View this post on Instagram
Needless to say, Campbell is on a mission to live her own life to the fullest and help others along the way.
"Always remember to have a desire to survive," Campbell said of her advice to other cancer warriors. "Continue to smile, continue to be strong and always know that you too can survive what you're going through."
Understanding Hodgkin's Lymphoma
Lymphoma, in general, is a cancer of the immune system that begins in the white blood cells called lymphocytes. There are more than 40 different types of the disease, but Hodgkin lymphoma and non-Hodgkin lymphoma are the main two sub-categories with the latter being more common. According to the Leukemia & Lymphoma Society, about 90,390 people in the United States are expected to be diagnosed with lymphoma in 2021 – 8,830 cases of Hodgkin lymphoma and 81,560 cases of Non-Hodgkin lymphoma. The type of white blood cells linked to the disease determines the distinction. If doctors are unable to detect the Reed-Sternberg cell – a giant cell derived from B lymphocytes – then it is categorized as Non-Hodgkin lymphoma.
In a previous interview, Dr. Elise Chong, a medical oncologist at Penn Medicine, explained that Hodgkin lymphoma is most often seen in younger adults. And although less common, it is generally easier to cure than non-Hodgkin lymphoma.
What Kind of Lymphoma Do You Have? Why Your Type Matters
Dr. Chong also said lymphoma symptoms can be difficult to detect. For Erica Campbell, symptoms began as a persistent cough, night sweats and weight loss. It wasn't until she a tried a failed round of antibiotics that she realized her symptoms were not from a common cold or infection. Ultimately, it was a CT scan that revealed Campbell's cancer.
"The symptoms of lymphoma, especially if you have a low-grade lymphoma, often are no symptoms," Dr. Chong explained. "People say, but I feel completely fine, and that's very normal."
Learn more about SurvivorNet's rigorous medical review process.