Bone Health and Breast Cancer Treatment
"Anne With an E" actress Miranda McKeon beat breast cancer but now she's dealing with weak bones as a side effect of her treatent.
McKeon is still taking an aromatase inhibitor, a medication that prevents aromatase, an enzyme in fat tissue, from naturally turning other hormones within the body into estrogen.
Breast cancer treatments like aromatase inhibitors, chemotherapy and the surgical removal of the ovaries can have an effect on bone health. That's because all of these treatments can lower the levels of estrogen a hormone that helps keep bones strong and resistant to breakage.
One of our experts says "breast cancer survivors need weight-bearing exercise and vitamin D supplements to help preserve their bone health."
Breast cancer treatment can have some challenging side effects. "Anne with an E" star Miranda McKeon, 21, revealed that her "crazy" battle with breast cancer left her with a condition that makes her bones weak.
McKeon is in remission from breast cancer, but she can't forget about the disease altogether. Especially given her ongoing treatments and the latest setback she revealed in a recent Instagram story.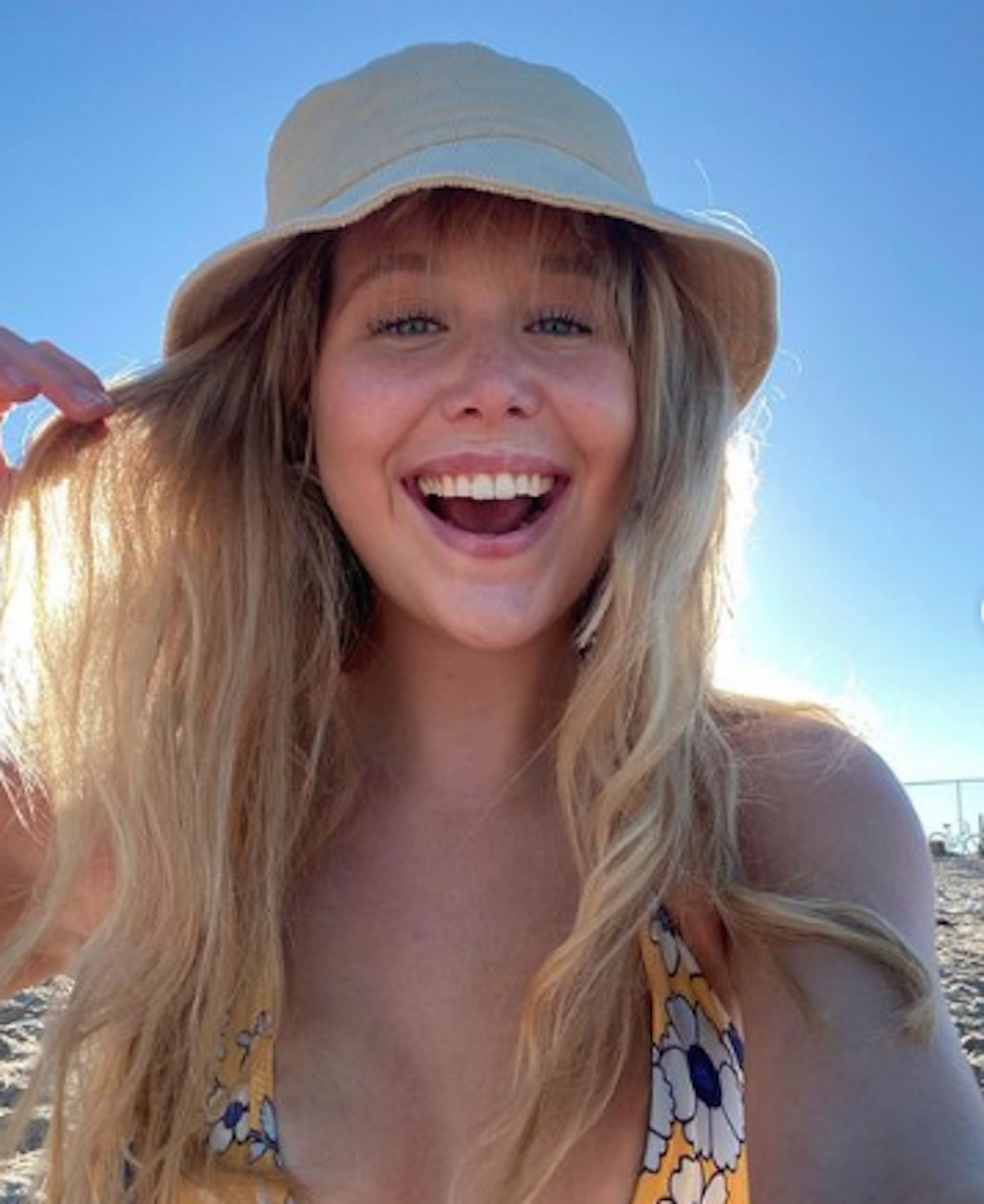 Read More
"I want to give you guys a little cancer update because my bone density specialist just called me because he got my blood work and urine sample back," she explained. "I saw him because my bone density is essentially so low that I am in a state of osteoporosis. "He said that all my stuff came back normal which means that the reason this is occurring is likely due to the fact that I underwent chemotherapy and I'm on hormone suppressants."
Hormone Therapy for Breast Cancer
Osteoporosis, according to the Cleveland Clinic, is a condition that weakens bones and increases your risk of sudden fractures, according to the Cleveland Clinical. It can also cause lower back pain, shortness of breath, loss of height and a change in posture from stooping or hunching.
Thankfully, McKeon and her care team have a "plan of action" in place.
"This medication called Zometa (generic name zoledronic), I get an infusion of it every six months, four milligrams," she said, adding that she would continue the treatment for the next 10 years.
"So, that kind of sucks," she said. "This is my PSA of the day. PSA: Cancer sucks and the waves just keep coming."
"Send good juju if you can," she wrote in a separate story after coming to the realization. "I'm kind of down bad about this."
Miranda McKeon's Cancer Journey
Miranda McKeon was diagnosed with stage three hormone-positive breast cancer on June 14, 2021, after she went to the doctor because of a lump "the size of a jellybean" in her breast. She was only 19 at the time.
"I spent most of that time confused and scared, but mostly in shock," she told Coping magazine. "Most of us go through life with the belief that we are untouchable. It's a crazy feeling when the spinner lands on you."
Surgery or Chemo First? How is Breast Cancer Treatment Order Determined
After freezing her eggs for fertility preservation, treatment began with eight rounds of AC-T chemotherapy over the course of four months. AC-T stands for a breast cancer combination of drugs that includes doxorubicin hydrochloride (Adriamycin) and cyclophosphamide, followed by paclitaxel (Taxol).
RELATED: Hope For Some Early-Stage Breast Cancer Patients: Verzenio
She then had a double mastectomy reconstruction followed by 25 rounds of radiation in the form of proton therapy a relatively new type of radiation.
The Benefits of Proton Therapy
"I never would have anticipated that going through cancer treatment would feel like working five full-time jobs at once!" she said. "For months, my schedule was filled with all-day doctor's appointments.
"If I had a day off, I was managing symptoms, resting (also a job), not to mention trying to see friends and keep a level of normalcy for my mental health."
RELATED: 'Anne With An E' Star And Breast Cancer Survivor Miranda McKeon, 21, Had to Get Hormone Treatment While Studying Abroad: What Is Lupron and How Does It Help?
McKeon is in remission, but as we learned via her Instagram story that does not mean she can forgo further treatments. Still, she's done an amazing job keeping her head up and moving forward with positivity.
"I think with any life-threatening situation, you're shown the fragility of life through a magnifying glass," she said. "It's really scary. But it can also be really beautiful. I'm still taking my time in learning what it feels like to hold it in my hands and have the power of this lens."
How Can Breast Cancer Treatment Affect the Bones?
As we saw in Miranda McKeon's case, breast cancer treatment can have an impact on bone health. That's because some treatments affect your body's levels of the hormone estrogen.
RELATED: Breast Cancer & Bone Health: What You Need to Know
One of the roles of estrogen, which is produced by the ovaries, it to keep bones strong and resistant to breakage.
But since estrogen can fuel specific types of breast cancer, some people like Miranda McKeon have to go on aromatase inhibitors. These medications prevent aromatase, an enzyme in fat tissue, from naturally turning other hormones within the body into estrogen. Therefore, aromatase inhibitors reduce a person's estrogen levels.
MORE: Hormone Therapies for Breast Cancer: Aromatase Inhibitor
"Estrogen deprivation, which is how aromatase inhibitors work, causes osteoporosis," Dr. Virginia Kaklamani, leader of the Breast Cancer Program at UT Health San Antonio MD Anderson Cancer Center, said.
In addition, certain chemotherapy drugs can damage the ovaries and, consequently, impact estrogen levels. Some breast cancer warriors even need to have their ovaries surgically removed for treatment. So, while bone loss doesn't have a single cause, it is possible that certain treatments can play a big factor.
Thankfully, there are ways to combat bone damage. Dr. Kaklamani says breast cancer survivors, in general, should be doing two things for the sake of their bones.
"Breast cancer survivors need weight-bearing exercise and vitamin D supplements to help preserve their bone health," she said.
So, try to prioritize physical activity that requires you to support your own body weight (like brisk walking, running and dancing) and talk to your doctor about what vitamin D supplements are appropriate for you.
Learn more about SurvivorNet's rigorous medical review process.