Advocating for Yourself and Your Health Is Crucial
Reality TV star Abby Lee Miller was diagnosed with Burkitt lymphoma in 2018.
Burkitt lymphoma is a rare and aggressive form of cancer, according to the American Cancer Society, most often seen in boys ages 5 to 10.
Miller is making progress after numerous back surgeries, but her main message is: "If you know something's wrong you need to be your own advocate, and you need to go out there and fight for it."
By Ann Oldenburg
Read More
Fans of Lifetime's popular
Dance Moms
show definitely know Abby Lee Miller as a tough-as-nails competitive kid coach, but they may not know that the last three years have also been "really rough" on the reality TV star.
"There was something wrong," recalls Miller, fighting back tears at times as she talks for an hour over Zoom about her health, her work and her future. "I knew there was something wrong with me."
Miller, 55, is in her Santa Monica apartment counting the days until she can get on a plane and return to Orlando, where she has a place that she rents out and where she would like to build a new, wheelchair-accessible home. While for decades her life has revolved around her Abby Lee Dance Company in Pittsburgh and her eight seasons on the air coaching kids ranging from six to 16 in competitive dance, Miller, who can barely take a step, is as feisty as ever.
It all started in 2018. Miller, who was living in a halfway house in Long Beach, California, began experiencing pain. She had  been released from a Federal Correctional Institution in Victorville, California, where she served nearly a year after pleading guilty to bankruptcy fraud in June 2016.
Miller went to a local urgent care clinic, tests were done, and she was sent home, undiagnosed. Because her jaw hurt, she went to a dentist who "did an ice cube check on every tooth and said there's nothing wrong with your teeth," she says. But the pain persisted.
"I didn't have any health issues," Miller says. "I never spent a night in the hospital before this happened."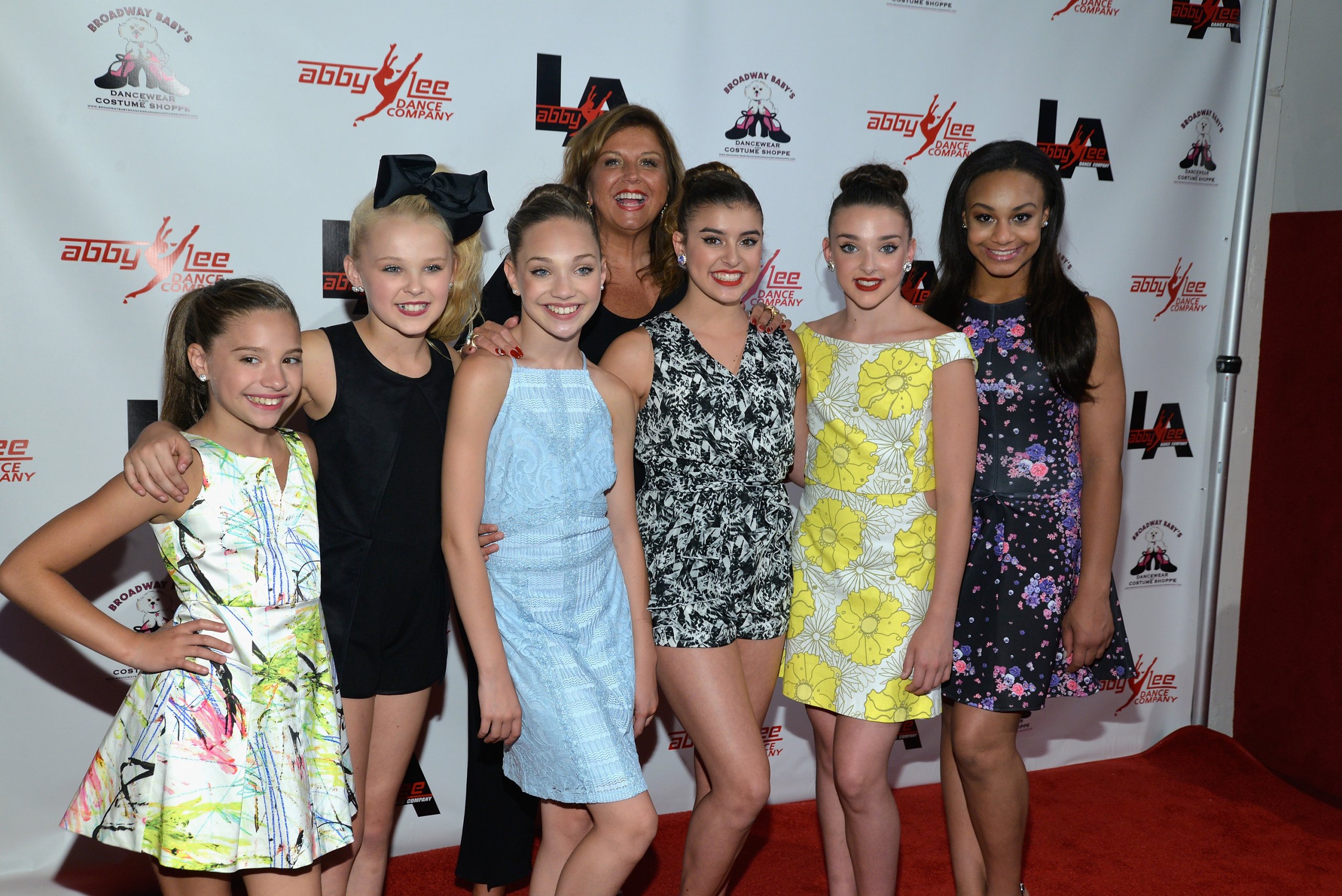 Finally, A Diagnosis
Miller wound up at Hollywood Presbyterian Medical Center, where she was discharged after three days "in worst pain than I went in with." Her medical team suggested she go to a pain management clinic.
Several days later, Miller returned to the hospital, barely able to move her arms, legs or jaw, and underwent emergency surgery. Her doctor "went to my spinal cord and meticulously pulled a slime, a tar-like substance, away from the spinal cord," she says.
It was then that she learned she had Burkitt lymphoma, an aggressive form of non-Hodgkin's lymphoma. Burkitt, which is rare (making up 1 to 2% of all lymphomas), typically starts in the abdomen, where it forms a large tumor. It can spread rapidly to the brain and spinal fluid. According to Lymphoma Research Foundation, this fast-growing form of cancer may affect the jaw, central nervous system, bowel, kidneys, ovaries, or other organs, and may spread to the central nervous system.
Within two days of her surgery, Miller was at Cedars Sinai Medical Center starting what would be 10 rounds of chemotherapy treatments – back-to-back "bags" of chemo, three spinal taps and a full lumbar injection. She says she was "clean" after three rounds, but one doctor prescribed three more, and another prescribed more after that.
Miller wonders how she might have contracted Burkitt lymphoma. According to Lymphoma Research Foundation, Endemic Burkitt originates in Africa and is a common childhood cancer. Sporadic Burkitt lymphoma is seen in the U.S. and Western Europe, where it is rare – found in less than one percent of adults. Immunodeficiency-related Burkitt, a third type, is most common in people with HIV/AIDS.
Miller remembers doctors told her that "little boys under the age of 10" get it in Africa "and it's fatal." She said she was told that "you start seeing symptoms at five weeks" and "that's where I was. At eight weeks you're dead."
Despite the difficult journey to diagnosis, Miller says there were some positive moments. She had two chemo nurses who were dancers and who knew her Abby Lee Dance Company. "They were wonderful to me. They had this kick-ass attitude of 'C'mon we've got this!"
Another positive note: The side effects, she says, "were not really bad. I think I threw up twice." She adds, "I really honest to God did not have that much trouble with it."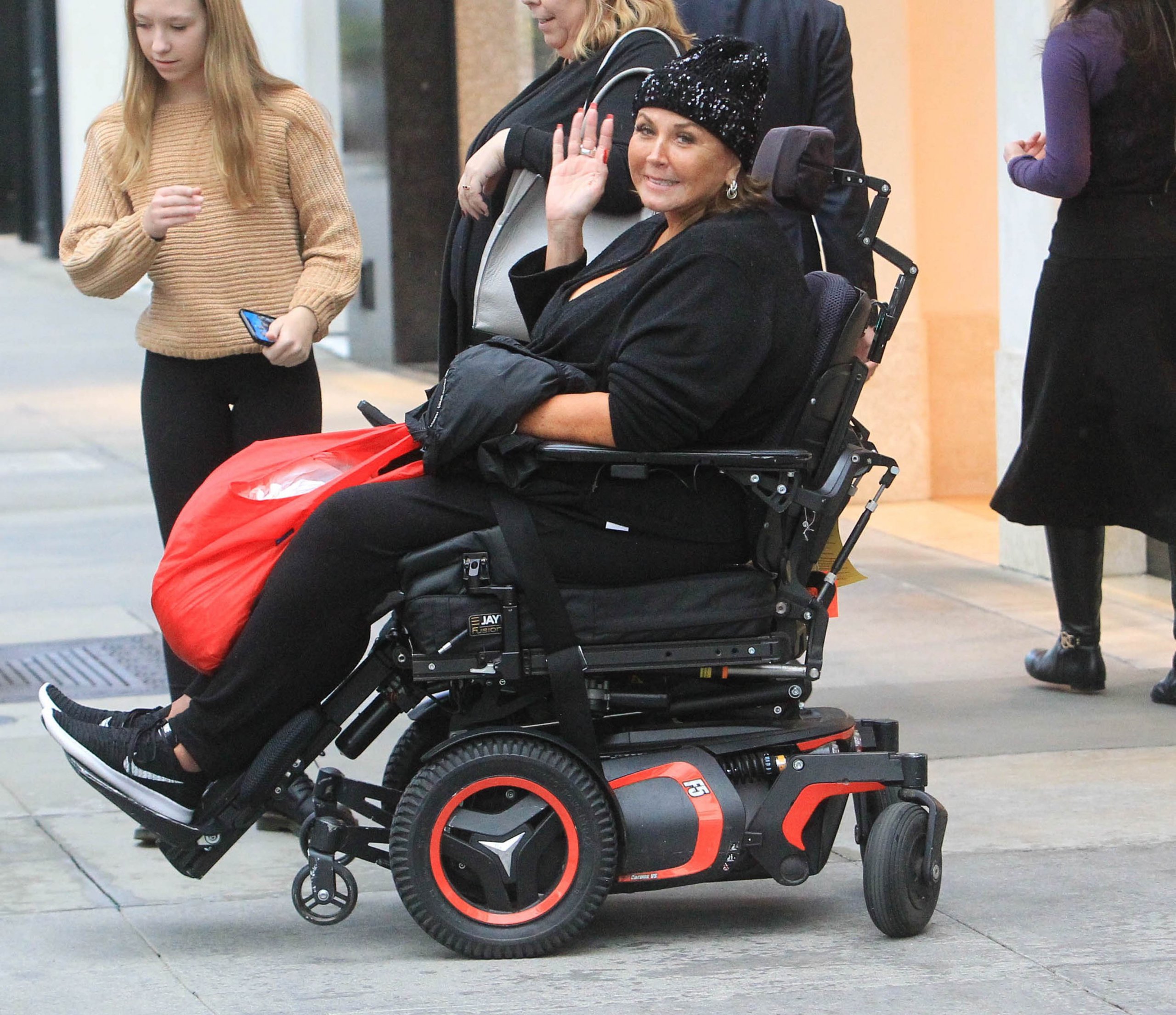 Putting the Pieces Back Together
As she talks today, Miller's hair is pulled back with a sparkly headband.
"I'm not going to say I lost all my hair. I'm going to say my friends cut it off," she says.
During treatment, she explains, she pulled her hair back with a clip. The hair that was pulled back got "matted," she says. "It gets the oil and the stuff that comes out of your scalp from the chemo. It's like you got a lollipop stuck in it or something." So, friends cut it.
Now, she says, "Look how long it is!" She adds, "In retrospect, I kind of liked being bald. I could just throw a baseball hat on and it didn't matter where I was going or what I was doing. It was much faster."
Miller was found to be "cancer-free" in May 2019 and began making good progress in her recovery. She has PET scans every three months to check for any recurrence.
"I was doing great. I was dressing myself. I was doing all my bathroom toileting skills myself, which is a huge, huge step," she remembers.
But she needed more surgery as she was in pain for compressed nerves, two broken vertebrae and a bulging disc. Her spinal cord, she says, is not in good shape. "All the vertebrae are so bad. I have osteoporosis, extremely poor bone quality," she says. She had surgery in September and again in November, when the doctor, "put enough rods and pins in me for 20 people."
Now, she says, "I can walk a couple steps with the walker, but I'm not where I was before September 30."
Dr. Angela Wicker-Ramos explains how a physical therapist can help you recover after cancer treatment
Like any true reality TV pro, Miller has captured everything from the last three years — prison, rehabilitation, hospital visits, chemo treatments — on video and is planning to release the documentary soon, probably on YouTube. She hasn't decided on a title yet. Meanwhile, she's got another idea bubbling, based on her experience in prison and in the halfway house. "Imagine The Real World when it first started on MTV and everybody was crazy about it. Now imagine that, like on crack," she says.
Until those projects happen, Miller is still teaching and coaching dance. "The Pittsburgh studio is open and in full swing," she says, enthusiastically. "I teach virtually there on Fridays and Sundays, and I have an amazing staff many of my former students that went off to work professionally that are now older and in teaching mode are there running the training with my guidance." Her Los Angeles studio is also open, and, she adds, "I also teach on Zoom all over the world!"
In June 2019, at the start of Season 8 of Dance Moms, Miller was shown on camera in her wheelchair saying, "I've been given a second chance. I survived prison. I survived a very rare cancer. I survived 10 rounds of invasive chemotherapy. I survived all the needles and all the tests, emergency spine surgery, a second spine surgery. All of these things — not to mention all of the heartbreaks, and all of the sadness. I survived it all."
Does she still feel that way two years later? "I definitely am a survivor," Miller says, without missing a beat.
Her father died from colon cancer; her mother from esophageal cancer. But Miller's cancer, she says, was "something different. I watched them go through it. I was there every day, every minute, but this was different. This pain was different." On Dance Moms, she often talked about the drama of people stabbing her in the back. "And that's  what this pain was — it was literally like a knife going into my spine, into my back, over and over."
Her lesson and her advice, especially to women, is this: "If you know something's wrong, you need to be your own advocate, and you need to go out there and fight for it."
Right now, her goal is to get up and get walking. Home health care aides and physical therapists visit her twice a week for 45-minute sessions, but the going is slow. She says she needs a coach to motivate her. "You know, I need someone like Abby Lee Miller to make me walk!"
Dr. Sid Ganguly explains how the "eye of the tiger" mindset helps both patients and survivors
Learn more about SurvivorNet's rigorous medical review process.