When filmmaker, Greg Kohs met Lance Mackey, who survived cancer and went on to four Iditarod dogsled races, he vowed to capture Mackey's story on film. As "The Great Alone" debuts on SurvivorNet TV, here is part of our conversations with Kohs about his extraordinary film.
How did you meet Lance Mackey?
GK: I met Lance during a visit to Alaska. I was making a series of short films about cancer survivors for the Nike Livestrong brand many years ago. Any story of surviving cancer is incredible in itself – but Mackey's story jumped right out at me. He'd just won two Iditarods. By the time we completed the project, he'd  won another one. It was a breathtaking epic tale. I vowed that, somewhere down the road, I'd come back to make a documentary about his life.
How long did that take?
Read More
GK: After that, I kept hounding Lance to make a film about him, but the rights to his story weren't available – they were tied up with Hollywood producers. When I found out the rights were available, I was overjoyed and headed to Alaska, where I spent over three months filming Lance's soulful, unvarnished, real-as-dirt story.
You filmed the race not knowing the outcome?
GK: Lance is the only one to win four Iditarods in a row. When we went into the project, that question came up: What happens if he doesn't win? Would we still have a movie? And immediately, I realized that, whether he won the race or not, it didn't change anything. Lance had survived cancer. He'd already won.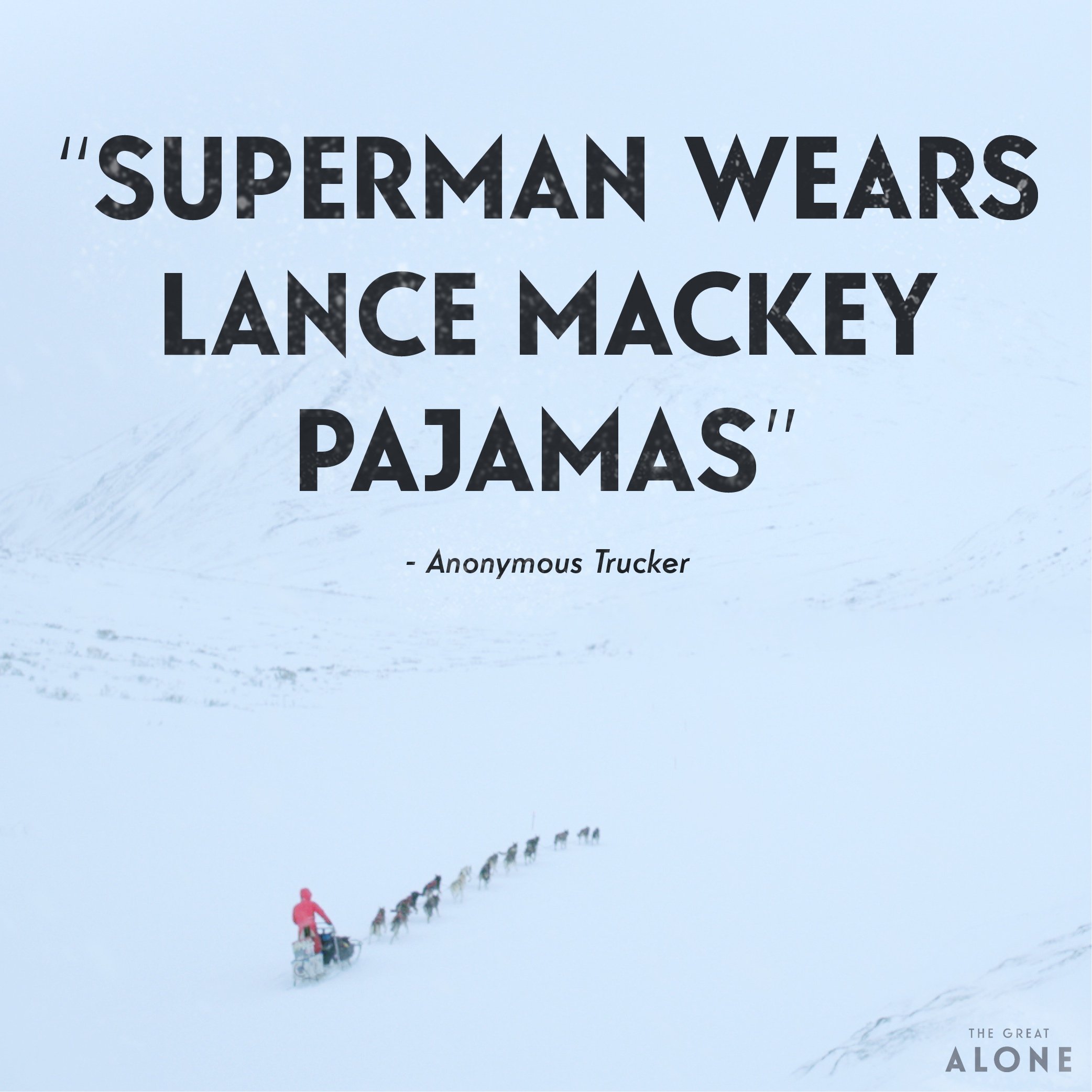 What struck you about Lance's attitude toward cancer?
GK: At first, when Lance was diagnosed, he was scared.  And then I watched him describe how 'something clicked' in him. He decided 'I'm going to survive this.' Here's this rugged human living off the grid in Alaska, who's encountered the biggest grizzly of his life — cancer. He just became determined. And I thought, 'Wow that's inspiring.'
Has cancer effected your life?
After meeting Lance, my mom was diagnosed with non-Hodgkin's lymphoma. Although she was a soft-spoken person, I saw her own Lance-Mackey like determination kick in.  It was exactly what I'd seen click in him. My mom later had colon cancer. She survived cancer until she didn't. I dedicated "The Great Alone" to her.
In telling Lance's story, what did you learn about cancer suvivors?
I saw a great photo of the back of a dirty semi-truck in Alaska. Someone had taken their finger and written through the dirt on the back: "Superman Wears Lance Mackey Pajamas." That's a great way to describe Lance's determination and will. He happens to be an extraordinary example, but I can also say 'Superman Wears Connie Kohs Pajamas' – you can replace Lance's name with any survivor who is living with cancer. Anyone who faces cancer finds they have a little bit of Superman within them.
About Lance Mackey and "The Great Alone"
Lance Mackey, 50, is a four-time Iditarod champion, a highly competitive dog sled race in Alaska where people all across the world travel to compete. The competition requires each participant (also known as mushers) to be led by 14 dogs and travel across 1,000 miles of ice, snow, rocks, and hazardous weather conditions over the course of 8 to 15 days. It's a grueling process, but for Mackey it's an activity he looks forward to every year.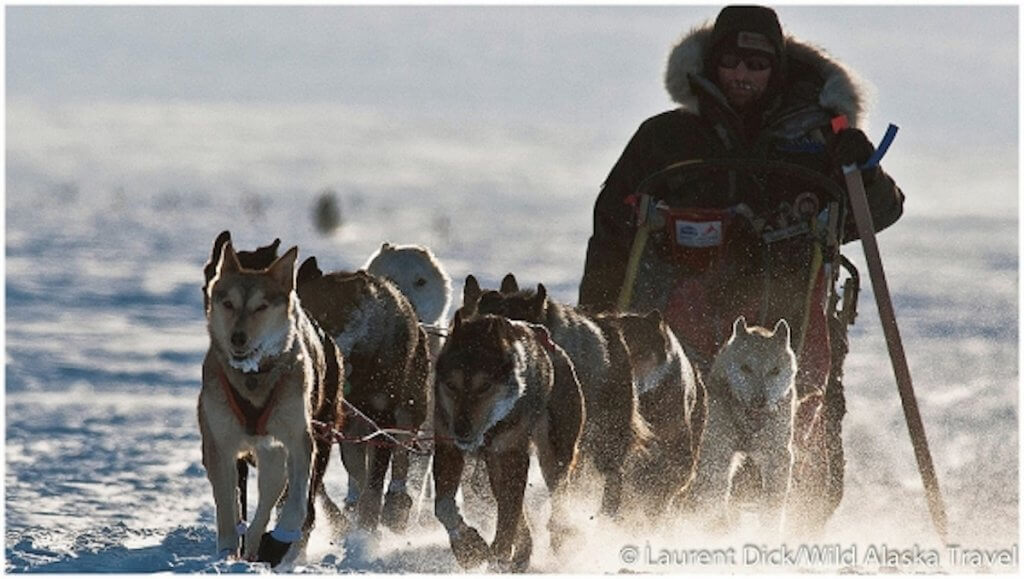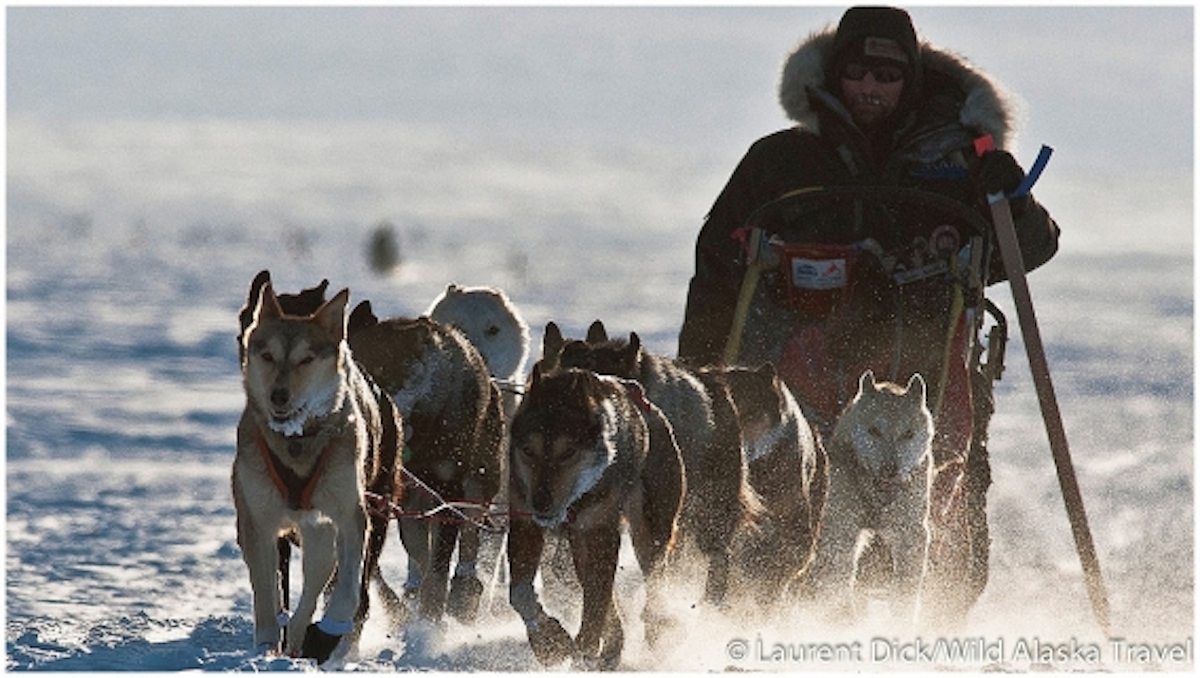 Competing in the Iditarod is challenging enough, but in Mackey's documentary The Great Alone, the champion describes his experience preparing for the world's toughest sports competitions when he found out about his throat cancer diagnosis in 2001. Once hearing the news, one might assume he'd call off competing in order to immediately receive treatment. Think again. Despite his diagnosis, Mackey continued to enroll in the 2002 race but unfortunately didn't clinch victory. Once leaving the 2002 race, he underwent radiation therapy for treatment, and was declared "cancer free."
Lance Mackey's Victory After Cancer
Due to the radiation therapy, Mackey experienced side effects such as nerve damage, which caused unbearable pain in his finger and he was forced to remove it. Despite missing a finger and being fresh out of cancer treatment, Mackey immediately started training for the next competition. Clearly, it paid off, because Mackey won his first the Iditarod in 2007, and clenched victory three consecutive years after his first win. While some may wonder why Mackey would put himself through such an excruciating experience after already facing a life-changing diagnosis. Well, because this tradition is something that runs in his family.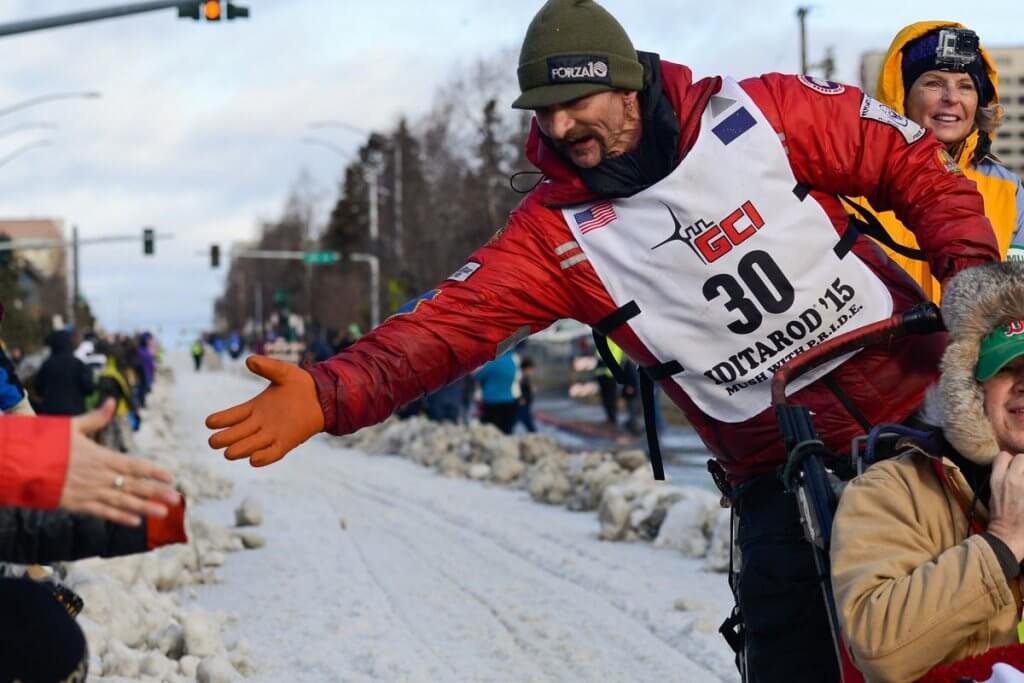 His father, Dick Mackey, not only was one of the the founders of the Iditarod, but competed in the competition when Mackey was a child. He narrowly won the competition in 1978. Mackey has seen his father compete in life-threatening competition throughout his entire life, and now it's his own personal calling. As an official cancer survivor, Mackey has not only overcome one of the biggest challenges he'll face in his life, but achieved his life long dream four times over.
History Of The Iditarod
The Iditarod Trail Sled Dog Race was created in 1973, but its roots dates back even farther. In 1925, Dr. Curtis Welch in Alaska feared that an epidemic was hitting his town after many children were dying from lethal respiratory diseases. In order to help residents, Dr. Welch traveled 1,000 miles in freezing January temperatures to secure antitoxin serums since planes could not fly to Anchorage in the weather conditions. He recruited a team of dog sleds to help him, and this life or death mission inspired the Iditarod.
Due to the race taking place in March, mushers and their dogs race through blizzards, ice storms, sub-zero temperatures, and severe windstorms that can reach -100 degrees while traveling from Anchorage to Nome, Alaska. With just a sled, mushers must pass over tundra, spruce forests, hills, mountain passes, and rivers. It is known to many as the toughest race in the world, and one of the most grueling sports challenges in existence.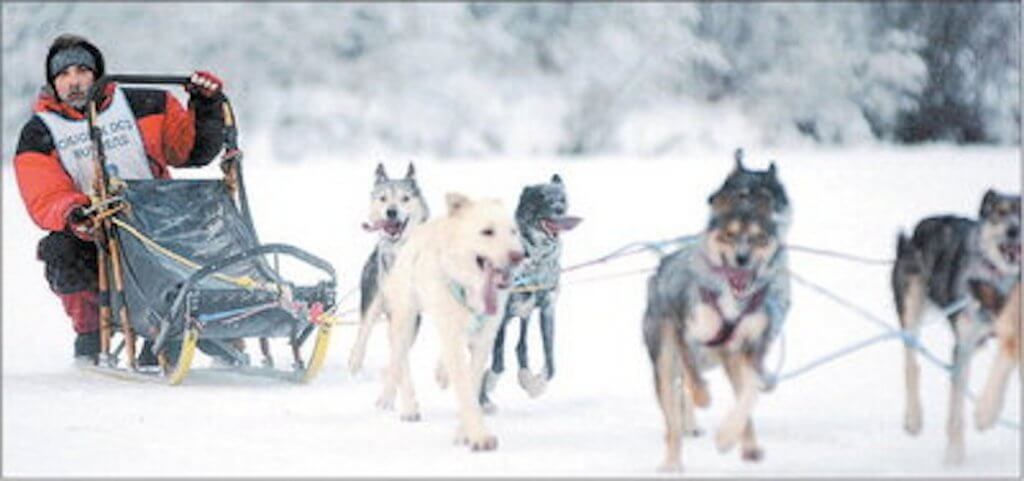 Learn more about Mackey's incredible journey by watching The Great Alone, now available on SurvivorNetTV. 
Learn more about SurvivorNet's rigorous medical review process.
---