Faith & Cancer
Cheers actress Kirstie Alley tragically passed away at the age of 71 from a recent battle with colon cancer.
Since Alley was a practicing Scientologist it brings to light the question of whether scientology prevents or discourages traditional cancer treatment.
In dozens of conversations with SurvivorNet, cancer survivors have said that their faith helped them remain positive during cancer treatment and cope with the diagnosis.
Cheers
 actress Kirstie Alley tragically passed away at the age of 71 after a recent diagnosis of
colon cancer
. Alley was a practicing Scientologist, which raises the question of whether standard cancer treatment is encouraged or allowed. Many people turn to faith and prayer during cancer treatment and to cope with diagnosis.
In a statement to People, Alley's children True and Lillie Parker confirmed that she died on Monday. A rep for Alley also confirmed to the news outlet that she had colon cancer prior to her death.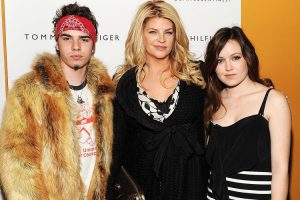 Read More
"We are sad to inform you that our incredible, fierce and loving mother has passed away after a battle with cancer, only recently discovered,"
they said
in a statement. "She was surrounded by her closest family and fought with great strength, leaving us with a certainty of her never-ending joy of living and whatever adventures lie ahead," they continued. "As iconic as she was on screen, she was an even more amazing mother and grandmother." The statement was also shared on Alley's Instagram page alongside a photo of the beloved actress.
"Born in Kansas in 1951, Alley moved to Los Angeles with a mind to becoming an interior designer and to pursue her interest in the Church of Scientology, which she joined in 1979," reports the Irish Times.
Scientology And Cancer Treatment
While it's unclear what medical care Alley went through for her cancer, there's been serious debate as to whether Scientology allows professional medical care or not when it comes to battling diseases.
Fellow celebrity Scientologist Tom Cruise has vehemently stated previously that the religion does encourage doctor visits, routine checkups, and standard medication when someone has an illness.
In addition, the Church of Scientology state on their website that they do not interfere with followers turning to conventional medicine.
"Yes. Scientologists seek conventional medical treatment for illnesses and injuries. Scientologists use prescription drugs when physically ill and also rely on the advice and treatment of physicians," the church said on its website.
"The Church of Scientology has always had the firm policy of not diagnosing or treating the sick. Medical doctors are trained to deal with the physical aspects of illness and injury. A Scientologist with a physical condition is advised to seek and obtain the needed examination and treatment of a qualified medical professional. Independent of any medical treatment, a Scientologist then addresses any accompanying spiritual trauma connected to that condition," it continued.
However, actress Leah Remini, a former Scientologist, has cast doubt on those claims. She's stated that Scientology leaders will prevent followers from seeking professional medical help and instead focus on their own technology and prayer to try to "cure" illnesses.
Colon Cancer Screening
The details of Alley's colon cancer diagnosis have yet to be disclosed, but we at SurvivorNet have many resources on who and when you should be getting screened.
Colon cancers begins as a polyp, or small growth, in the colon that causes no symptoms. Although polyps can't be felt, they can be picked up by screening tests before they cause a problem. It takes up to 10 years for a colon polyp to become a full-blown cancer, which gives doctors time to remove the polyp before it causes a problem.
Dr. Heather Yeo is a medical advisor to SurvivorNet and board-certified in general surgery, colon and rectal surgery, and complex general surgical oncology. She explains the best and most complete way of screening is a colonoscopy every 10 years.
"In general, you should get your first colonoscopy at age 45 but the guidelines differ depending on your risk category. If you have a close relative who had colon cancer, a rule of thumb is to get screened 10 years prior to their age of diagnosis to make sure any growths or cancers are caught early," said Dr. Yeo.
She adds, if you have several family members who had colon cancer, or family members who got it at a young age (less than 50 years old), it may be necessary to undergo genetic screening.  And if you have a lot of polyps on your colonoscopy or if you yourself have had colon cancer previously, you will need a colonoscopy every 3 to 5 years.
Colon Cancer Screening is Extremely Important; Guidelines Now Say to Start at Age 45 if There Is No Family History
Keeping The Faith
There are many people out there who believe in the power of prayer. And though it's not necessarily for everyone, turning to faith may help you get through the emotional and physical tolls of a cancer journey.
For instance, a 2015 National Health Interview Survey found that 69% of cancer patients reported praying for their health compared to 45% of the general United States population.
And we have reason to believe that faith plays a very important role for some people when they're considering treatment options. In a study published by the American Society of Clinical Oncology's Journal of Clinical Oncology, researchers interviewed 100 patients with advanced lung cancer, their caregivers and 257 medical oncologists and asked them to rank how factors like the cancer doctor's recommendation, faith in God, ability of treatment to cure disease, side effects, a family doctor's recommendation, spouse's recommendation and children's recommendation influenced treatment decisions.
"People often ask me about prayer and, you know, in terms of therapy, I have a large amount of Jewish patients. I have a large amount of Christian patients, Hindus, and I even have atheists, and I believe that prayer is very helpful," said Dr. Zuri Murrell, a colorectal surgeon at Cedars-Sinai Medical Center in Los Angeles.
Dr. Murrell On Turning To Prayer
The results of this study showed that while all groups ranked the oncologist's recommendation as most important, patients and caregivers ranked faith in God second, but physicians ranked it last. This suggests that, for some people, faith is an important factor in medical decision making, more so than even the efficacy of treatment.
Additionally, a study published in The Journal of Medicine and Life suggests that "religious beliefs and religion belongings can be a real relief and can have an excellent effect on the future of the patients." The researchers even go as far to say that there is "a significant relationship between praying and life expectancy" and "the patients can overcome their illnesses with the help of praying and of other religious actions, thus helping them gain more power and being able to control their illnesses, as they know a lot about their sickness therefore they can stand the pain and suffering and become hopeful to future."
Finding Ways To Cope
For some people, turning to faith can be a great way to keep spirits high when cancer starts taking an emotional and/or physical toll. New York City Presbyterian Pastor Tom Evans previously spoke with SurvivorNet about the importance of find ways to cope with the complex web of feelings you may be experiencing after a cancer diagnosis.
Faith Perspective: Opening Yourself Up to Others After a Cancer Diagnosis
"It's important to reach out in a simple prayer to God, even if you've never prayed before, you don't know what to say, a heartfelt plea, 'God, help me, be with me,'" Pastor Evans told SurvivorNet. "You can reach out to God and you can reach out to people, your friends and family and say, 'I can't do this on my own. I need you,'
"It's in that willingness to be open and to receive that we can actually find something deeper that we never would've encountered without this hardship."
For Sharonda Vincent, faith played a huge role in helping her get through her stage 2B breast cancer battle.
"I knew that if I just put my faith and trust in God, that I would be okay," Vincent previously told SurvivorNet.
"I Had A Talk With God – And I Knew I'd Be Okay"
She was diagnosed after finding a lump in her left breast the day before her thirtieth birthday with just over a month to go before her wedding. She initially felt like her concerns were dismissed by doctors, but follow-up tests confirmed Vincent's worries.
"It was hard for me," she said. "I felt as if I was being punished."
Thankfully, chemotherapy, radiation and hormone replacement proved to be a successful treatment regimen for Vincent. Now, she wants others to be inspired by her story.
"If I had one piece of advice to give to someone who was newly diagnosed with breast cancer, that advice would be to not give up hope, to live every day as if it was their last day, to educate themselves," she said. "I would let them know that it's OK to cry.
"It's OK to have days where they just want to be alone… But I would just push them to live a long, happy life because breast cancer – it's not the end of the world."
Contributor: SurvivorNet staff
Learn more about SurvivorNet's rigorous medical review process.
---