Your Questions Answered
Dr. Heather Yeo, a colorectal surgeon and surgical oncologist at Weill Cornell Medicine and New York-Presbyterian, answers readers' questions about the COVID-19 pandemic and the delta variant.
It is still important for people, particularly at-risk cancer patients, to wear proper personal protective equipment (PPE) indoors and in crowded areas, Dr. Yeo says.
Dr. Yeo believes booster shots will be needed soon for all vaccinated Americans, particularly those who are immunocompromised. "Hopefully the CDC will issue guidance soon," she says.
Let's be honest: It's especially stressful to be a cancer patient right now. With the COVID-19 delta variant spreading, vaccination rates hovering at about 50% and research indicating that some immunocompromised people don't get equal protection from the available vaccines, there sometimes seems to be more questions than answers. SurvivorNet enlisted the help of Dr. Heather Yeo, a colorectal surgeon and surgical oncologist at Weill Cornell Medicine and New York-Presbyterian, to make sense of the complex situation.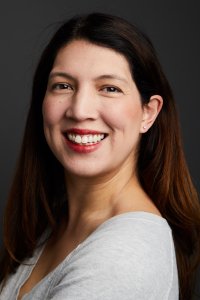 Here's what's on SurvivorNet readers' minds:
Read More
QUESTION: My cancer center doesn't require workers to be vaccinated. That makes me uncomfortable. What should I do?
ANSWER: Many hospitals have encouraged staff to get vaccinated, most physicians I know have gotten vaccinated, but unfortunately not everyone has.  Because the vaccines are still approved under emergency use authorization, it is more difficult for hospitals to force their use.  What hospitals can do is mandate proper personal protective equipment (PPE) use.  We know that in vaccinated and unvaccinated individuals appropriate PPE use is important and the most likely way to protect patients. Transmission in hospitals among physicians/providers/staff who use proper PPE has been extremely low.
QUESTION: The CDC said yesterday that even vaccinated people can transmit the Delta variant. What does this mean for immunocompromised cancer patients?
ANSWER: Vaccinated people have the potential to transmit any virus variant, but are less likely to have high viral loads than unvaccinated individuals and as a result lower risk to let the virus replicate and spread.  It is still important for people to wear proper PPE indoors and in crowded areas and in particular, at-risk patients like cancer patients should continue to wear PPE.  Also, people with compromised immune systems may not mount the same response to the vaccine and as the CDC is monitoring may need a booster sooner than others.
QUESTION: I read that Pfizer released data that shows antibody levels against the Delta variant in people 18-55 who receive a third dose of vaccine are greater than five fold than following a second dose. I'd like the extra protection as a cancer patient, should I be seeking a third dose out?  Why aren't they available yet?
ANSWER: The CDC is considering a booster now, they haven't made a definitive timeline.  I do think we will need boosters soon, particularly for those with less robust immune responses, hopefully the CDC will issue guidance soon. For now, making sure to encourage others to get vaccinated and to wear proper PPE is important.
QUESTION: Yesterday the CDC recommended vaccinated people wear masks indoors again in areas with "substantial" or "high transmission". As a cancer patient is this the guidance I should follow too?
ANSWER: Yes! Wearing proper PPE indoors, in areas with low vaccination rates, or crowded areas is still important, particularly for cancer patients.
QUESTION: I'm vaccinated, but I have relatives who aren't and say they won't. Is there anything I can do to convince them? And basically since I'm immunocompromised, I shouldn't be hanging out with them, right?
ANSWER: Education is important.  I myself have tried to study how the vaccines work and how they are studied so I would feel safe taking them.  I think the data are convincing that the vaccine helps protect against severe disease and will help us to control this pandemic.  But yes, if your family is not willing to protect you, I would not hang out in person with them.  But, family is important, so try to connect in safe ways like Zoom, phone or outdoors.
Learn more about SurvivorNet's rigorous medical review process.