Not Letting Cancer Interrupt Her Dream
Dancing with the Stars staple Witney Carson, 28, recently confessed that she almost didn't make it for her debut season in 2014 due to an aggressive skin cancer diagnosis.
The wife and mother to one-year-old Leo hid the fact that she was undergoing surgery for melanoma on her foot for fear that her dream of dancing for the hit show would be shattered.
Witney used tanning beds in her teens and both of her parents are melanoma survivors, which are all HUGE risk factors.
In addition to making sure that you're getting your annual skin checks, double up on sunscreen when you're outside and avoid the sun during peak hours, or all together when possible.
Pro dancer Witney Carson is gearing up for another season on ABC's hit show
Dancing with the Stars
, and recently confessed to PEOPLE that she almost didn't make it for her debut season in 2014 due to skin cancer.
"I finally got this call that was going to just skyrocket my career. It was my dream," the Provo, Utah native recalled to the outlet. She said yes of course, but was keeping a secret from producers: she had just been diagnosed with melanoma weeks before this incredible opportunity presented itself.
Read More
Melanoma, the
most aggressive type
of skin cancer, has the ability to grow and spread to any organ.
"All of a sudden I get diagnosed with melanoma and of course, being myself, I'm like, 'It's fine. I can still go on the show,'" Witney said.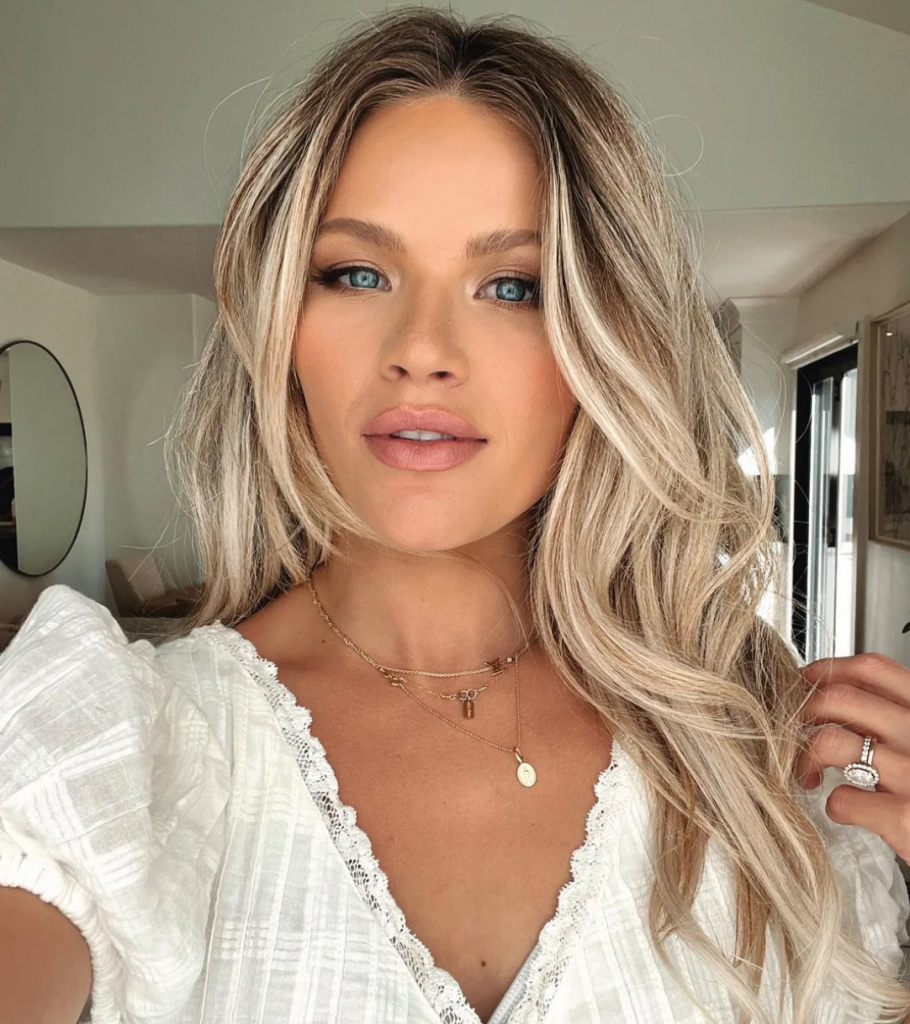 "I was supposed to be doing all the right things to be an athlete, and so it was embarrassing for me to be like, 'Yes, I had, I was sick. I was literally sick.' The producers didn't know. My partner didn't know. I wanted people to think I was perfectly healthy."
Thankfully the mirror ball trophy winner is healthy now, and will be performing in this 31st season, her second since becoming a mom to 1-year-old Leo.
 

View this post on Instagram

 
Witney married her high school sweetheart, Carson McAllister, in 2016.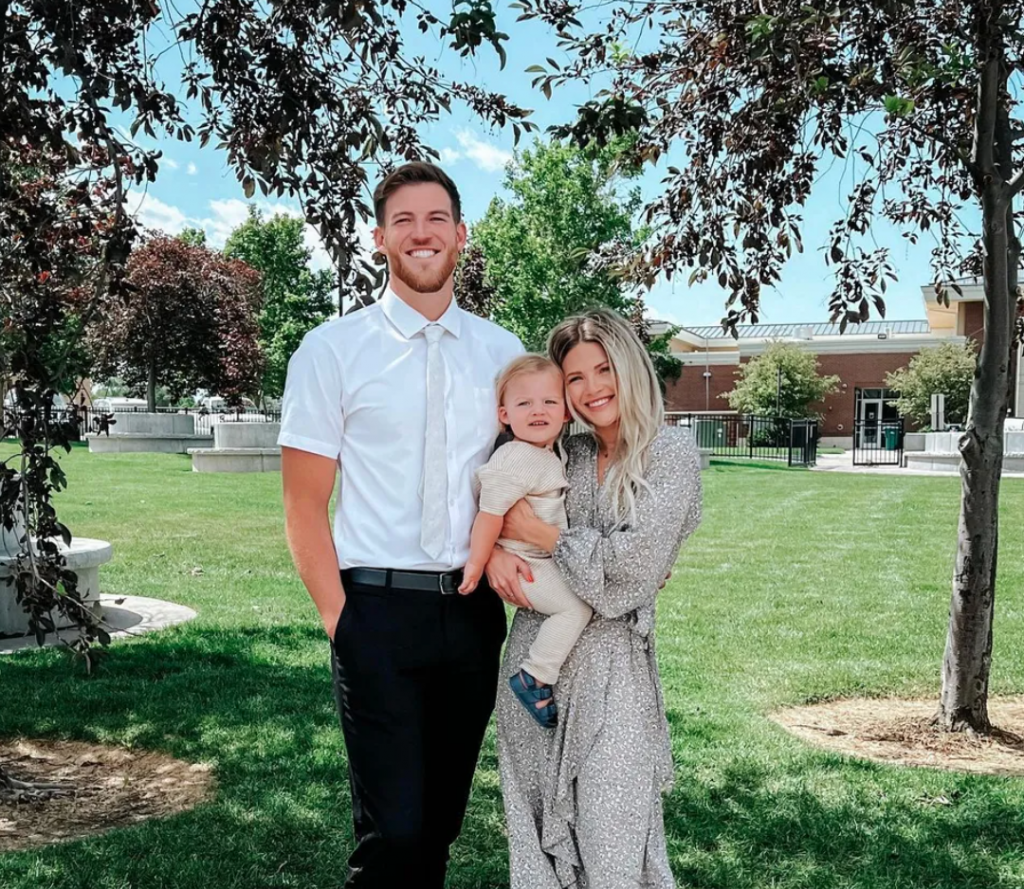 Witney's Skin Cancer Diagnosis
After Witney's scary skin cancer diagnosis, she explained that her medical team took out an inch around the cancerous mole on her foot and "all of the lymph nodes" in her left hip.
"It was just spreading so quickly and they had to get rid of the lymph nodes and there was lots of healing time," she said of the stressful time. "I think I took six weeks and then I went straight to Dancing with the Stars. My foot was wrapped. I still had stitches in it."
Surgery is the Best Option for Melanoma
Her doctor did not clear her for the gig, but she couldn't risk telling anyone for fear that she could miss out on her dream job.
"So I go, I do the whole routine," she says of her first big performance. "I'm like, 'My foot feels so sweaty. I'm so sweaty. This is so weird,' and I looked down and my white tennis shoe is just covered in blood, just covered in blood. Ripped my stitches open. I had to get my foot wrapped every week after I did the live show. So if you go back through the videos, you'll see my left foot wrapped in gauze."
We'll take your word for it! Typically, of course we suggest following your doctor's orders as far as healing goes, but we understand the fact that Whitney was not going to let cancer get in the way of her dream opportunity. The show must go on, as they say.
The Dangers of Tanning Beds
Like many young people—especially entertainers—Witney confessed she used tanning beds in her teens, which she thinks could have led to her melanoma diagnosis, though both of her parents are melanoma survivors, so she already had a higher risk genetically.
"I have not set foot in a tanning bed since I was diagnosed, which was 19," Witney said. "I have not set foot in it.
Tanning Salons Pose a Big Risk of Melanoma
You likely protect yourself from UVA/UVB rays thousands of miles away from the sun by using sunscreen, hats, and sunglasses. Yet, when you hit the tanning bed, you're exposing yourself to the very same rays at only 6-8 inches away. It's a recipe for harm. The intensity of the rays your skin is exposed to in a tanning bed is greatly magnified.
A clear and direct correlation exists between skin cancer patients and the use of indoor tanning salons. "There is an exponential increase in patients who develop melanomas who have been to tanning salons," explains Dr. Anna Pavlick, an oncologist at Weill Cornell Medicine.
Related: Mom, 29, 'Only Used Tanning Beds Twice A Week' Before Summers And Vacations: Then Her Leg 'Went Numb' And She Was Diagnosed With Cancer
A 2021 review found a strong link between indoor tanning and early-onset melanoma, before the age of 50. According to the review, tanning bed exposure at an early age and frequent use (over 10 times in your life) increase the risk of melanoma and other skin cancers, including squamous cell carcinoma.
Simply put, having sun-kissed skin is not worth the health risk. Protect yourself from the harmful ultraviolet rays by avoiding indoor tanning beds and using broad spectrum sunscreen, hats, and sunglasses outdoors.
Learn more about SurvivorNet's rigorous medical review process.