Singer Sam Fox 'Relieved' After Cancer All-Clear
Singer Samantha Fox suffers false cancer scare
Fox says 'weight has been lifted'
Benign growth on vocal cords removed
Plans new album, music tour
Samantha Fox feels she's got a new lease on life.
The former topless model turned singer, sometimes known as "Sam," says she's cancer free.
Read More
Samantha Fox tells
The Sun
newspaper, a 'weight has been lifted' after being given the all clear from a growth on her vocal cords.
"I really cried a lot, I'm such a positive person but it's hard when you've got something like that hanging over you, I was very fearful," the 56 year old said of the growth, first discovered last month when Fox was having trouble with her singing voice.  "When I saw the growth on the screen, I thought, 'Oh God, that's not normal.' 'It looked very big. You think about throat cancer straight away."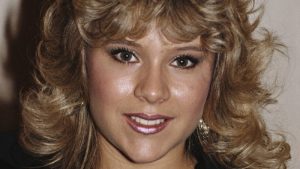 The doctor's immediate recommendation to Samantha Fox?
"We have to get that out as soon as possible," she said. "It might be nothing, but it might not be."
Samantha Fox's operation was scheduled quickly due to a bit of divine intervention. There was a cancellation due to another person suffering Covid.
She also begged the doctor to tell her if it was cancer as soon as she came round from the operation.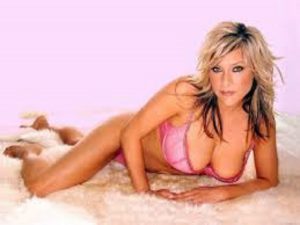 He said the area behind the growth was 'very clean' but she still had an agonizing wait for the official results.
It turns out the lumpectomy revealed the 10-millimeter growth was benign.
But Samantha Fox was so worried about the lump that she contemplated life after death, thinking she would be able to see her late loved ones, falsely accepting what she genuinely believed would be the result – an incurable cancer. She was happily wrong.
Charmed Life Touched by Cancer
Samantha Fox's cautious outlook was rooted in her experience with the disease, and her seemingly charmed life.
The English pop singer and former model from East London rose to fame at 16 when her mother entered her photographs in an amateur modeling contest run by The Sunday People tabloid newspaper in Britain. After she placed second in the contest, she received an offer from The Sun to model topless, and continued appearing for much of the 1980's, becoming the most popular pin-up girl of her era, as well as one of the most photographed British women of the decade.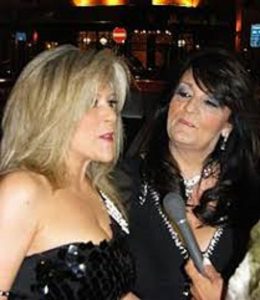 Fast-forward to 2015, Fox's former fiancé, manager and long-time love Myra Stratton died from cancer.
'I watched her waste away and saw the amount of drugs she was on," she said. 'That was seven years ago, but when I was waiting for my results it felt like yesterday. All of the memories came flooding back.'
Also, Fox's mother beat breast cancer years ago, and tried to remind her daughter not to think of the worst.
But it wasn't until her doctor gave her the all clear that Fox felt a sense of relief.
Benign Tumors Are Common
According to the organization, Cancer Research UK, many diseases of the larynx aren't cancer, but are instead benign tumors or nodules. They are considered overgrowths of tissue on the vocal cords that can cause similar symptoms to cancer, but can often be classified as laryngitis or chronic laryngitis. Researchers say they may be caused by smoking, acid reflux, post-nasal drip and straining of the voice, which can typically occur in people who use their voice a lot, for example, singers, teachers and sports coaches.
Doctor Richard Wender, chief cancer control officer at the American Cancer Society, says chances are at least once in a person's life they will have some sort of cancer scare.  "This happens every day in doctors' offices all across America," said Wender, who notes anxiety surrounding cancer can be crippling. "Sometimes, when I explain a screening test result to a patient, I can sense that she's so anxious she's not processing what I'm saying.
Research shows that almost half of the details remembered from a doctor's visit are incorrect.
Solutions often involve surgery if the growth is large, as well as speech therapy and treatment for acid reflux, if that's the cause.
A biopsy is performed to rule out any risk of cancer, but Doctor Wender says he tells patients to try not to stress out between appointments.
"Waiting three weeks will not change the prognosis and outcome at all if it does turn out to be cancer," he said. Oftentimes a doctor or technician will see something that doesn't look like cancer, but they just want to double check it in a few months to be safe."
New Love, New Music
Fox has plenty of reason to live.
Last month, she married her tour manager and mother-of-two Linda Olsen.
They wed this summer in a lavish ceremony outside London, England after announcing their engagement in March 2020, postponing their nuptials due to Covid.
She wore a strapless white gown with a sparkling sequined bodice, a long draping train, and a dramatic veil which billowed behind her.
Fox arrived at the lavish ceremony in a white taxi adorned with pink ribbons and a heart-shaped floral arrangement on the hood with the license plant that read 'Sam and Linda are getting married, 18th June 2022.'
Not long after was Fox's cancer scare.
She and her wife stayed on a farm as she recovered from the operation, with the pair going for walks in the countryside and having barbecues as they waited for word.
Fox now says she doesn't have to worry anymore, and can now sleep through the night.
And with her voice recovering, Sam is already making plans to return to performing; after all she has sold 30 million records worldwide.
There are gigs lined up in Norway in September, then Mexico and France, and there are plans for a new album to be released next year.
Learn more about SurvivorNet's rigorous medical review process.
---