A Father's Miracle Fight
34-year-old Stewart Bryson went in for a routine eye exam in 2014 and then shockingly found out he had glioblastoma, an aggressive type of brain cancer.
Now, seven years and two kids later, Stewart is still fighting. One tumor is stable and the other has virtually disappeared. This is a major success story in the fight against glioblastoma.
Generally, symptoms of a brain tumor can include: headaches, nausea, blurred vision, and seizures. Be sure to get checked immediately if you show any alarming symptoms or issues that seem to be worsening and not going away.
34-year-old Stewart Bryson went in for a routine eye exam in 2014 and then shockingly found out he had glioblastoma, an aggressive type of brain cancer.
The senior recruitment consultant, now a father of two toddlers, was immediately referred into a hospital after an issue was discovered in his right eye.
Read More
"I had to cover one eye and then press a button each time I saw a dot on the screen," he recalled
of the simple test
. "My left eye was fine, but I couldn't see any dots with my right eye."
Six weeks later, an MRI showed that he had a mass on his brain. Doctors took out as much as they could of the tumor, but they weren't able to remove it all during his highly specialized awake craniotomy procedure.
His condition was monitored every three months by more MRI scans. The following year, Stewart received more devastating news: the tumor had grown. Still, he chose to remain positive. He was 28 at the time, and doctors told him that his age and overall good health would help extend his life, and so far, he has beaten the odds six years after his diagnosis.
Stewart says his kids help distract him from his cancer.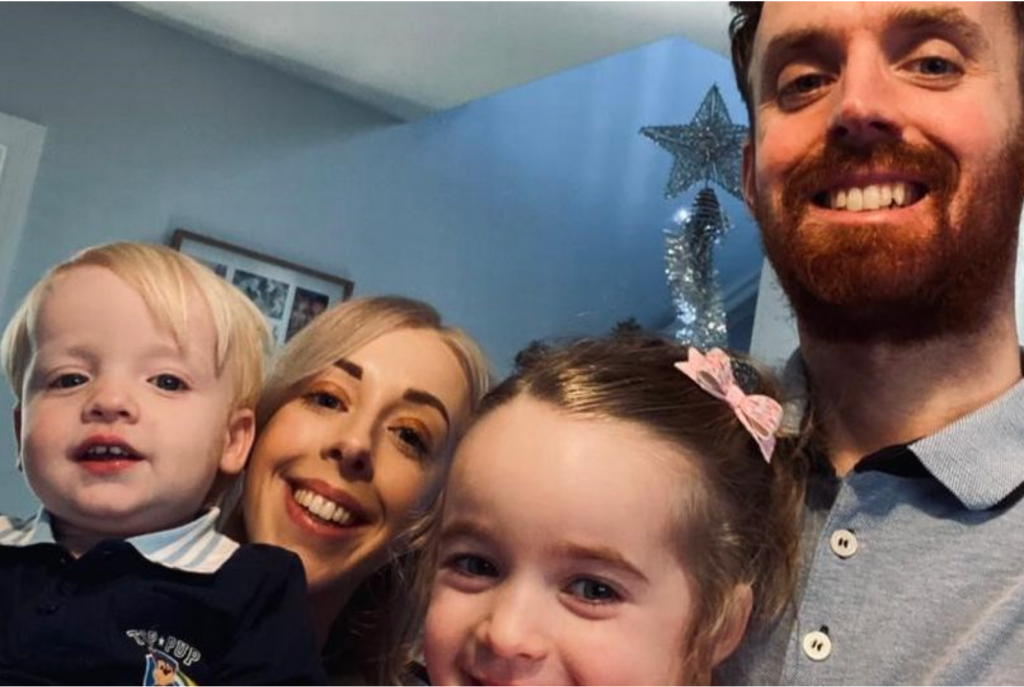 "After two years free from surgery, the arrival of our daughter Isla was such a joy, followed 20 months later the birth of our son Finley," he shared. "Bringing up a young family with my fiancé has been my main focus and dilutes the intensity of my health. Being able to return to full-time work also contributes to me enjoying a normal life."
However, the third blow occurred just a few weeks after Finley was born. Unfortunately, doctors found another tumor. Stewart had another operation in March of 2020 and began chemotherapy and radiation.
The couple had to make the difficult decision to live in different homes as it was getting too tough to manage everything. Stewart's partner Natalie Jones, 32, went to move in with her parents for help, while Stewart rested and recovered at his parents' home in Inverness, England.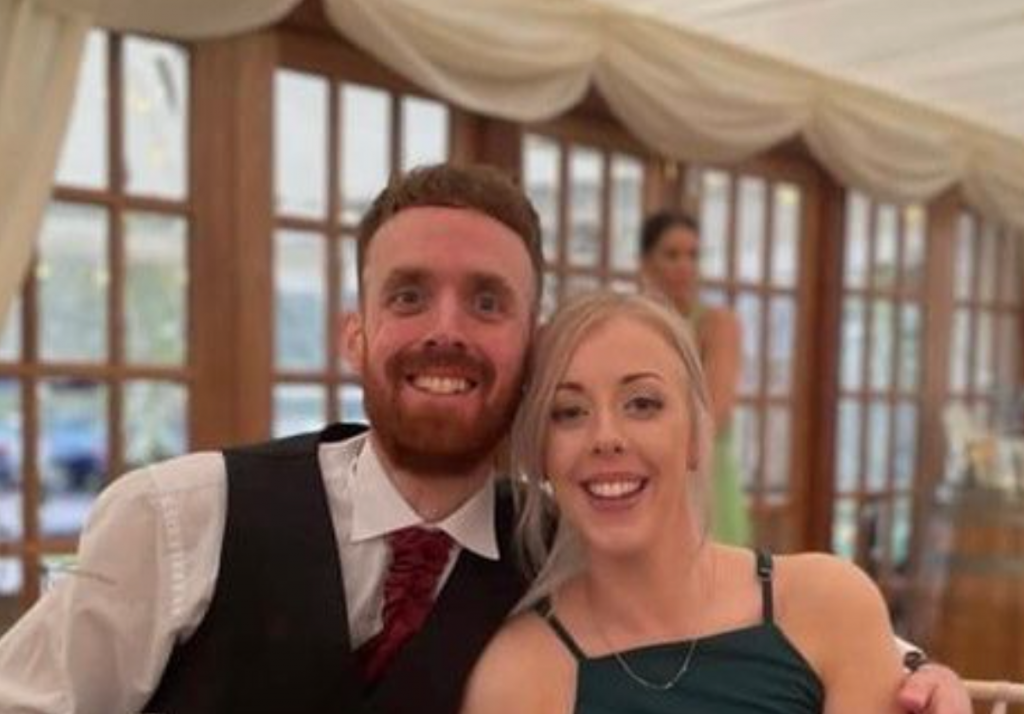 "It was hard being apart and only seeing my young family on video calls," he admitted of the painful situation. "As much as I love them, I didn't want to be living with my parents, and I don't like sitting down and feeling sorry for myself."
Now Stewart is getting scans every six months, and miraculously, the original tumor remains stable and second is gone!
Related: Tiny Miracles: 'Supermom' Tells Of Her Faith, Her Baby's Brain Cancer And How He Beat Impossible Odds
In this case, being cautiously optimistic has had its rewards, and Stewart has done his best to champion through this tough battle. He is defying the odds, and that is what is most important for people to know.
Miracles can happen. Doctors can be wrong. No matter what, never stop living.
'You Have to Find Something To Hold On To,' A Survivor's Love Story
What is Glioblastoma?
Glioblastoma is an aggressive form of brain cancer for which there is currently no cure. Though it's the most aggressive primary brain tumor, again, it's important to know that there is currently more hope for this disease.
Brain cancer treatment options are broadening, thanks to newer cancer research. Duke University Medical Center neuro-oncologist Dr. Henry Friedman told SurvivorNet in an earlier interview there is progress being made in treatment of the disease.
There Is New Hope for Those Fighting Glioblastoma; Using Polio & Immunotherapy to Fight Brain Tumors
Dr. Friedman said in a previous interview that his Duke colleagues are investigating a new therapy that combines the modified poliovirus and immunotherapy. "The modified poliovirus is used to treat this tumor, by injecting it directly into the tumor, through a catheter. It is designed to lyse the tumor and cause the tumor cells to basically break up" he told SurvivorNet.
"I think that the modified poliovirus is going to be a game-changer in glioblastoma," Dr. Friedman added.
Symptoms of Brain Cancer
Stewart was fortunate that he had an eye exam that helped him find his cancer sooner, so he did not notice any symptoms. Generally, according to the American Cancer Society, symptoms of brain tumors can include:
Headache
Nausea
Vomiting
Blurred vision
Balance problems
Personality or behavior changes
Seizures
Drowsiness or even coma
As always, if you are experiencing any symptoms that don't go away or getting worse over time, get in to your doctor to get checked out.
Learn more about SurvivorNet's rigorous medical review process.