Stars are just like us. Several have opened up about their struggles with the debilitating skin condition psoriasis, that many attribute to the stress of celebrity life in the public eye.
Kim Kardashian has been open about her psoriasis battle, and what she does to keep it under control.
Read More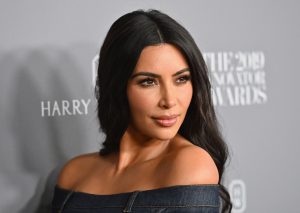 "I try to make sure I take time for myself so that I am centered and keep my stress to a minimum," she wrote in a personal essay for her sister Kourtney Kardashian's lifestyle website Poosh.
View this post on Instagram
Kim underwent testing for lupus and rheumatoid arthritis antibodies on a recent Keeping Up with the Kardashians episode, detailing her bout with psoriasis and psoriatic arthritis symptoms and the many remedies she's turned to over the years.
"It's been 13 years since I experienced my first psoriasis flare-up," she writes. "My journey has been very different from my mom's, but I see so many similarities as well. She had it in her scalp and all over her body, and I'd see it all the time. I am the only child my mom passed down her autoimmune issue to."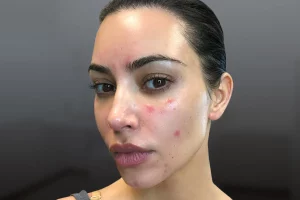 Kardashian believes her condition is also triggered by stressors like celebrity life, family struggles, and when she was younger – a cold.
"When I was 25, I had my first psoriasis flare-up. I got a common cold, and since psoriasis is an autoimmune condition, this triggered it," the star shared. "It was all over my stomach and legs."
She saw a dermatologist who happened to be a neighbor, who gave her a shot of cortisone in his office. "
I did this and my psoriasis completely went away for about five years."
Singer Leann Rimes is also a psoriasis sufferer.
Diagnosed with psoriasis at age 2, she spent decades concealing the red, scaly patches that at times covered much of her body.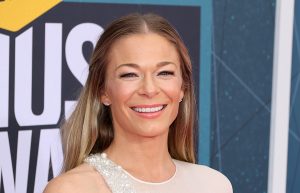 On the road and in the spotlight since age 13, country music superstar LeAnn Rimes knows what it's like to live in the public eye. She also knows what it's like to hide from the judgment of others: Diagnosed with psoriasis at age 2, she spent decades concealing the red, scaly patches that at times covered much of her body.
View this post on Instagram
"It is still an emotional journey for me. I mean, I was diagnosed when I was 2 years old. And you know, I have been suffering with this my whole life off and on," she said on the podcast series PsO in the Know, hosted by another music star, Cyndi Lauper.
"I've had clearer moments in my life than others," she said. But it's something that I have hidden for a long time."
Rimes has undergone treatment to suppress her psoriasis outbreaks, but it hasn't been easy. She's also been candid about how the COVID-19 pandemic in 2020 created a high stress environment that caused her symptoms to flare up.
"During the pandemic, with so many stressors, I actually had a severe breakout, and I decided to share photos of myself," she said. "I've started talking about it over the past decade, which has been incredibly healing for me. "
Model and actress Cara Delevingne, 29, has also been open up about her psoriasis fight.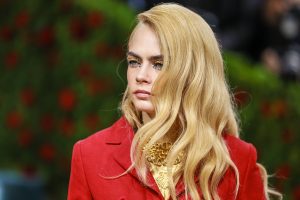 She suffers from the skin condition around her elbows and tattoos and routinely leaves those areas uncovered so as not to aggravate her skin.
She previously told W Magazine that she tends to get flare-ups when she's stressed or nervous.
"It only happened during Fashion Week!" she said. "Which is, of course, the worst time of the year for me to be covered in scabs.
Delevingne turned her fashion nightmare into a fashion statement at New York City's Met Gala.
She wore gold body art while appearing on the red carpet in a pair of tailored trousers and a suit jacket.
Once photographers started taking her photo, she took off the blazer to reveal she was wearing nothing underneath except gold chains and nipple covers.
Delevingne was painted from head to toe in gold body paint, except for the parts of her body affected by psoriasis.
Learn more about SurvivorNet's rigorous medical review process.
---