Friends Thriving After Cancer
Comedian Tig Notaro, 51, and iconic '80s singer Taylor Dayne, 60, are both cancer survivors.
Notaro survived stage two breast cancer at age 42, and Dayne survived a colon cancer diagnosis that came earlier this year.
The two became unlikely friends after Notaro joked about their chance meet-ups over the years and Dayne got in on the joke.
Comedian Tig Notaro, 51, and iconic '80s singer Taylor Dayne, 60, became unlikely friends after an infamous series of meet ups that later became one of Notaro's most popular standup stories. And now, the two are connected in another way – as cancer survivors.
Notaro has always managed to joke about the hard things in life. And that includes cancer. But one of her more lighthearted bits centers around the many times she was blown off by Dayne over the years. The first time was at a party in Los Angeles when Notaro, a big fan of Dayne's, made a point to share her adoration for the pop star.
Read More
"Excuse me, I'm sorry to bother you, but I just have to tell you: I love your voice,"
was the line she chose to say to Dayne
. Dayne's reply was blunt: "Yeah, I don't do that anymore."
From there, the chance occurrence became almost a regular affair with the two running into each other year after year with Notaro reciting the same compliment every time. Eventually, these ironic rendezvous became the storyline to a very successful bit that later reached Dayne's ears.
But Dayne took the joke well. And now, the two have become friends with the two meeting up for a live taping of "This American Life" and Dayne even appearing on Notaro's podcasts over the years.
"My fear or concern was if you heard the story that you were gonna deny it… and you were like 'Yeah that sounds like me,'" Notaro said on a 2021 podcast episode. "And so then I liked you even more, and I loved that you had a sense of humor about it."
Now, the two can joke together about things like their serendipitous friendship and motherhood. But their bond likely goes even deeper, nowadays, with Dayne's announcement that she recently battled and survived cancer.
Tig Notaro and Taylor Dayne's Cancer Journeys
Tig Notaro was diagnosed with stage 2 breast cancer in 2012 at 42 years old following a mammogram. And despite having felt lumps in her breast, she truly didn't think her small breasts could develop cancer at her age.
RELATED: Comedian Tig Notaro Beat Breast Cancer & Says She's "In the Healthiest, Strongest Place I've Been in Years"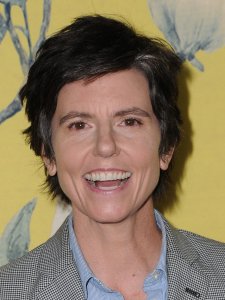 "I really was the person that did not believe I could have cancer," she said in a previous interview with SurvivorNet. "I thought I was too young, and I didn't know anyone in my family that had had breast cancer. I did not think it was anything. I was completely shocked."
Aggressive Breast Cancer in Young Women
A week after her diagnosis, she shared the news during a now-famous stand-up bit saying, "Hello, I have cancer," to a Los Angeles crowd in 2012.
"I'm sure it was partly nerves too, the laughing and sense of humor, it's kind of smashing and breaking into that sense of fear and unknown," she said. "I think that even though I was finding humor in it, it was also a massive roller coaster. I could have a sense of humor about it, and then maybe 12 hours later be in bed crying about it. So it would kind of come and go."
Woman Fired After Cancer Relapse Gets Real About How Hard Cancer Can Be With Bluntly Humorous Art
Notaro underwent a double mastectomy for treatment, and she decided to "go flat" following the operation.
"When I considered all the different options after a double mastectomy, it felt like it made more sense to not have reconstruction," Notaro told SurvivorNet. "I kinda felt like when I was 8-years-old and just being completely flat chested.
"It was a process getting to know my body again. I had some insecurity about myself, but ultimately I think I became a more confident, comfortable person just because of all the processing and  examining myself and my body."
Taylor Dayne's cancer journey is a similar example of cancer screening gone right. Doctors had previously found benign polyps during a colonoscopy, so they upped the frequency of the routine procedure to twice a year.
RELATED: 'Tell It to My Heart' Singer Taylor Dayne, 60, Reveals Colon Cancer Diagnosis– Treatment Options & Prognosis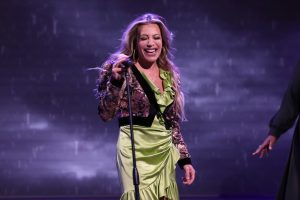 This, in turn, led to the discovery of her colon cancer in July of this year after doctors found a polyp that contained an aggressive cancer. In an interview with Good Morning America, the "Tell It to My Heart" singer explained that her cancer was caught at an early stage.
"[Her doctor] never even said the stage," said Dayne, who thought back to her last colonoscopy. "All I could do is [think], 'OK, five months ago, I know there was nothing. So this is early detection."
Colon Cancer Stages One, Two and Three
Taylor Dayne underwent surgery to remove 10 inches of her colon for treatment and never needed chemotherapy or radiation. In fact, she was deemed cancer-free immediately following the surgery.
RELATED: 'I'm In Awe Of This Man's Will To Live!' FOX Anchor Tracy McCool, 54, On Her Brave Husband's Cancer Battle
But that doesn't mean everything went smoothly. She actually had a complicated recovery process that involved a post-op infection.
"I ended up staying in the hospital for about 15 days, 20 days," Dayne said. "There's no guarantees when they open you up, what's going to happen. That's really the truth."
In sharing her story, Dayne wants to urge other people, especially women, to talk with their doctors about their colon cancer risk and an appropriate screening schedule.
I Wanted My Doctor To Like Me, Then He Missed My Breast Cancer
"When you're really sick, you don't have the energy, you're really relying on your champions around you, your soldiers, your people," she said. "Find the doctor that will tell you the truth. Be a warrior for yourself."
Learn more about SurvivorNet's rigorous medical review process.