Shauna Rae Is on a Mission
Standing at 3-feet-10-inches tall, TLC star Shauna Rae is a 23-year-old with pituitary dwarfism after battling brain cancer.
The TV network described her as a woman "stuck in the body of an 8-year-old."
She's consistently used her platform to raise awareness for people living with disabilities. When asked how long she'd live with her condition, she said her life expectancy "shouldn't be affected" but added that it was "honestly undetermined."
Shauna is an inspiring cancer survivor and disability advocate who tirelessly works to educate others.
In raising awareness for dwarfism and her disability, she hopes "it will help the world and us as humans be more open-minded when it comes to the variety of people we have in our world."
Shauna Rae, the TLC star described by the network as a 23-year-old "stuck in the body of an 8-year-old," has never shied away from answering very personal questions about her disability and childhood cancer battle. And when a curious fan asked her how long she expects to live with her condition, she was happy to help educate others.
Shauna is famous for her starring role in the hit reality TV series "I Am Shauna Rae." The show centers around her life as a person with pituitary dwarfism a condition also called growth hormone deficiency (GHD) or dwarfism that's caused by insufficient amounts of growth hormone in the body.
Read More
According to Johns Hopkins Medicine
, pituitary dwarfism in children leads to abnormally short stature with normal body proportions.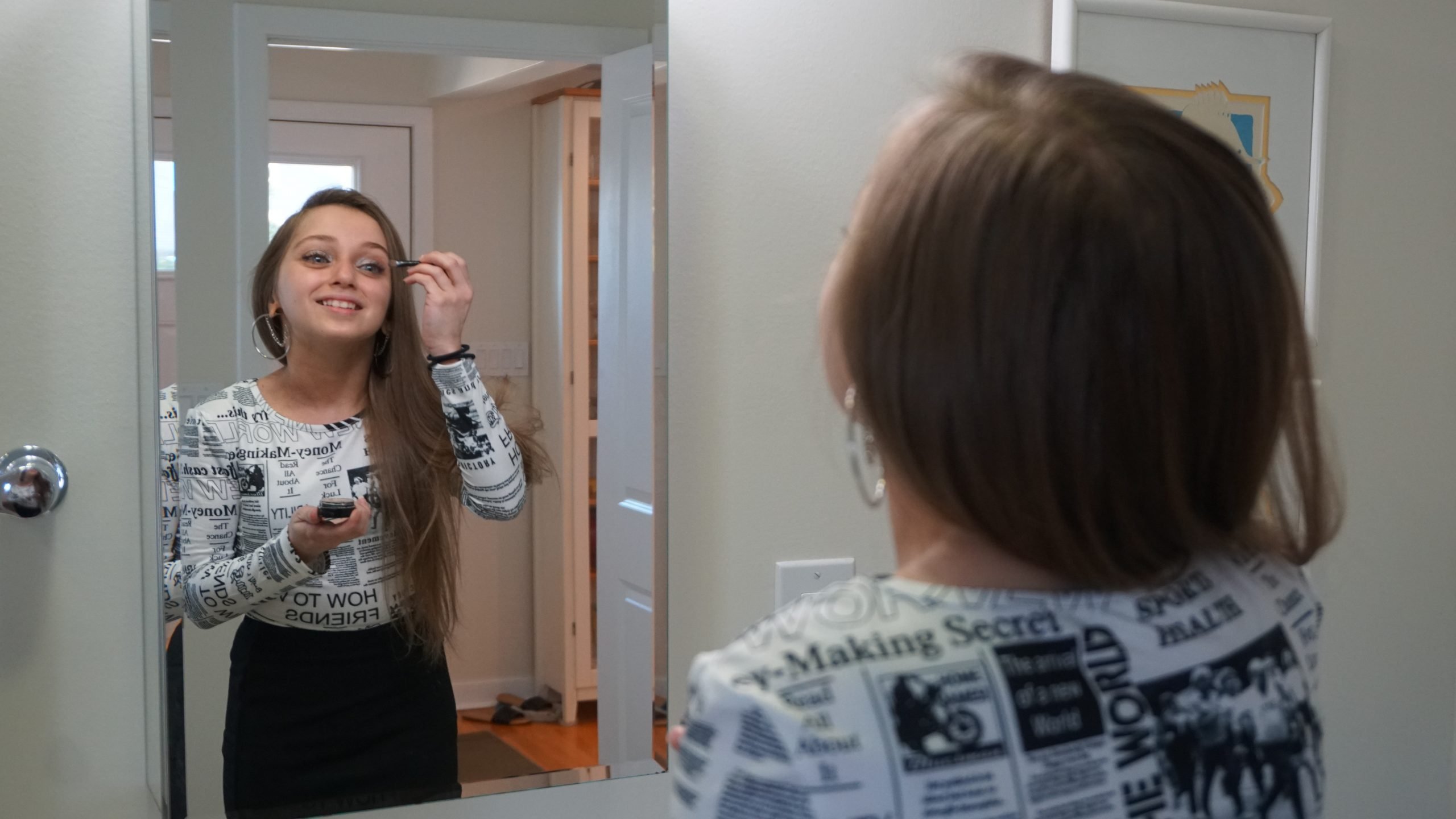 In the case of Shauna, the condition has left her standing at 3-feet-10-inches tall. She developed the pituitary dwarfism after undergoing chemotherapy treatments for a type of brain cancer called glioblastoma at just six months old, which rendered her pituitary gland almost dormant. Today, she uses her platform to inform others about life with a disability. In doing so, she bravely addresses intimate questions like whether
she's mistaken for a child
or why
her voice is a higher pitch
.
One of her latest questions from fans was about whether or not her disability has any effect on her life expectancy.
"It's honestly undetermined but as far as I know my age expectancy shouldn't be affected❤️ Which is good…hope this helps anyone with a similar question," she captioned a video to her Instagram.
View this post on Instagram
In the video, Shauna goes on to explain exactly why she thinks her age expectancy will not be affected by her disability.
"As far as I know, my disability does not affect my age expectancy," she said in the video.
"But, at the same time, my disability, it's very unknown. So, they really don't have an answer for me. As far as I know with all the research I've done, taller people seem to live shorter lifespans and the shorter people seem to live longer lifespans. So, maybe if I follow that kind of role, maybe I'll live very long."
RELATED: Mistaken for a Kid: TLC Star Shauna Rae, 23, Can Feel 'Unsafe' When People Think She's a Child What the Cancer Survivor Wants You to Know About Life With Dwarfism
Shauna did add, however, that if anything were to impact her life expectancy, it would be related to the cancer she previously overcame or an entirely new cancer altogether.
Childhood Cancer Survivor Gets Real about Life after Chemo and the New Perspective His Experience Gave Him
"I think, honestly, if anything would have an effect on my age expectancy, it would've been if my cancer came back kind of situation," she said.
"But because I went so long without being diagnosed with cancer again, any cancer that I get diagnosed with again will not be related to my brain tumor, thankfully.
"So, hopefully I'm good to go and I live like an average, normal person."
RELATED: Resilient Shauna Rae, 23-Year-Old Reality Star With Dwarfism, Falsely Reported for Using Social Media 'Underage' What She Did to Get Her Account Back
According to a 2022 review article published by MDPI, there are multiple late effects to consider in survivors of pediatric (childhood) central nervous system (CNS) tumors. The central nervous system includes the brain and spinal cord.
That's why "comprehensive long-term follow-up care is essential for pediatric CNS tumor survivors to improve their quality of survival and quality of life."
"A specific focus on CNS tumor survivors relies on cognitive and psychosocial late effects, as they may have an impact on education, professional career, independent living, and quality of life," the review reads.
"Further important late effects in CNS tumor survivors include endocrine, metabolic, cardiovascular, and cerebrovascular diseases.
"An individualized approach, taking all potential late effects into account, and carried out by an interdisciplinary team, is recommended, and should continue into adulthood. Existing recommendations and guidelines on long-term follow-up care guide the multidisciplinary teams."
Shauna Rae's Mission for Raising Awareness
Shauna Rae is an inspiring cancer survivor and disability advocate who tirelessly works to educate others. In raising awareness for dwarfism her disability, she hopes "it will help the world and us as humans be more open minded when it comes to the variety of people we have in our world."
"Everyone deserves to be treated the same no matter their difference," she wrote in another Instagram post.
SurvivorNetTV Presents: 'Endless Abilities,' a Story of Four Best Friends Who Drove Cross-Country in Search of Adaptive Sports
In comments provided exclusively to SurvivorNet, Shauna shared the important sentiment that grounds her beliefs: "We're all human, and we're all the same, deep down."
"Society, in general, has no teachings about disabilities or specifically dwarfism unless you are exposed to them," Shauna said.
"Most people who are born without a disorder or disability and do not know someone with one are not taught how to approach or any information in general on people with disabilities.
"Information has to be shared and the younger the better. Children are taught not to stare, but no one is taught that it's okay to ask questions appropriately and it's okay to treat people with disabilities as 'normal' human still. People treat other people with disabilities as if they can only be with other people with disabilities. Or that in general asking questions is rude."
Living With Hidden Disabilities Voice Over Artist Kat Cressida Shares Her Cancer Story
Learn more about SurvivorNet's rigorous medical review process.