Imagine being told you looked great because you've lost weight during cancer treatments. That's exactly what happened to the world's first plus-size supermodel, Emme, 56, after she was diagnosed with cancer. But thanks to an entire career devoted to loving and caring for her body, she knew exactly how to handle it.
"There I was, going through cancer treatment, and [photographers] are saying how fabulous I look. I just thought, 'It's how we are in society,'" she tells SurvivorNet in an interview. "I just smiled to myself and said, 'I'm showing up.' I just walked and continued going forward."
Read More
Emme was diagnosed with stage 2A Hodgkin's lymphoma at the age of 44, when doctors found 22 tumors the size of bananas in her chest.
Emme and body image during cancer treatment
Emme's treatment took a serious toll on her body in a lot of different ways.
"Here I am, going through 12 rounds of chemo," she says. "I lose my hair, I'm dropping weight. I'm juicing green juice like a mad woman to make all my good cells be perky while I get the chemo. I'm still trying to keep one toe in the entertainment industry, showing up at different events."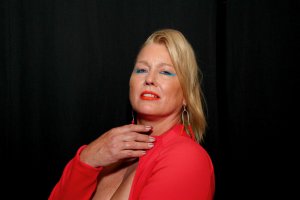 But at an event at Chelsea Piers in New York City, Emme faced some brazenly insensitive comments regarding her weight. "There was a huge press line," she says. "So I'm walking through, and my dress is not as tight and form fitting, and photographers are like, 'Oh my God! you look amazing! What have you done?' I'm standing there thinking, 'Dude, my hair is an inch-and-a-half [long]. You've never seen me like this.'"
When it comes to body image, Emme says that it's all about being there for yourself, and knowing and loving your own body. "You gotta be your best friend," she tells SurvivorNet. "You gotta go inside out and talk to yourself: 'My body, I appreciate you, I love you, it's amazing that you can handle all this stuff coming through your veins, and thank you for being there for me even though I've been beating you up all my life. I'm not going to do that anymore.'"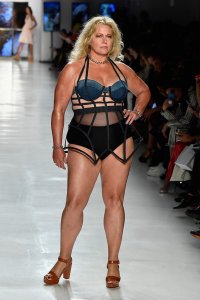 The initial diagnosis
Emme experienced symptoms of what would turn out to be cancer well before she was diagnosed. "I had five years of wondering what a small cough and incredible inching all over my body was. I felt like ants were under my skin," she says. "I had a low-grade cough with no mucus or anything, just a constant cough. I was working with Montel Williams when he was doing a talk show and [I was] in my dressing room and he was like, 'Girl, what are you doing, and why are you coughing so much?"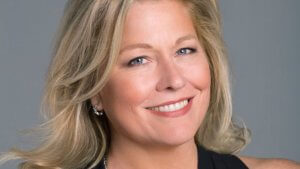 Emme said she knew something was wrong, and that it wasn't just the coughing.  "I [also] felt little things. I felt something pressing up in that soft, little hole under your neck above your collar bone. I felt like something would, if it could, pop out of that."
Her doctors, though, weren't listening. "One doctor thought I was crazy, and I was like, 'My whole life is work around the body, being aware of the body, blessing the body, understanding the body, and I have to tell you something is growing inside of me and it's causing me not to sleep at night.'"
She was misdiagnosed multiple times, and then, when she visited her fifth doctor, she said, "With all do respect, I know I look really healthy. I need a blood test and I also need a chest X-ray."
When the X-ray came back, it was clear something was wrong. "They definitely saw a mass, and when they did my blood, they said, 'Your white blood cell count was pretty damn high.'"
She was sorry that she had waited so long to insist on a screening.  "I couldn't believe … that I didn't ask at the very beginning. I just didn't know."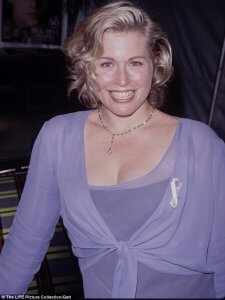 Emme's attitude now is should you feel anything strange happening in your body,  get it checked out as soon as possible: "I always tell people if they feel something a little strange, or they have a little cough, get a full panel when something's not right for a long time. Those things will give you the door opener to asking more questions."
Friendship and support during treatment
Emme's girlfriends were a huge source of support during her cancer journey.  She says she thought about some of the details that would make treatment difficult, and knew that there was an opening for her friends to help.
"When I realized that I needed to have 12 rounds of chemo, I thought it would be a really good idea to ask 12 of my girlfriends [to accompany me]," she says, one for each treatment.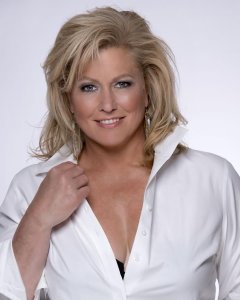 Each one "would be able to take off a Friday and come and get me and take me, and give me the ease of not driving and parking and coming up to the treatment rooms," she says. "It was a lot to ask of someone, but I really did ask some very very dear friends of mine."
The women who brought her to chemo went through the whole emotional journey with her. "These 12 people were angels of my life," she says. "They brought me gluten-free snacks. We laughed and we cried, and when I would nod off to sleep during treatment they would just be there for me."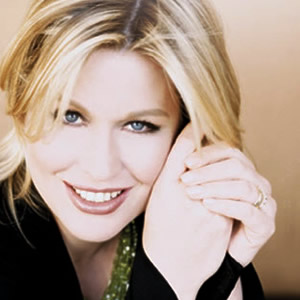 Emme's advice to anyone battling cancer is to ask for for the support they need from friends and family. "That's the time when you ask for help," she says. "If you're able to have people be there for you, [they're] the emotional nutrients we kind of need at the most important times of our life. I'm such good friends with all of them, and if anything ever happens to them, it's the easiest thing to just step up and say, 'I'm here.'"
Don't play it cool, she warns, or pretend you're okay when you really aren't. "Be vulnerable. These things come into our lives to take us out at our knees," she says. "And it's like, 'Okay, I'm gonna learn about myself, the people in my life. Who do I want in my life, and what do I want to do with my life?' Don't think that you're supposed to be super human — forget it man! You've got more lessons to come."
And don't forget to show your gratitude by telling your friends how much their support means to you, she says. "Say thank you. If someone's offering to drop off this or that, say yes, and say thanks."
Learn more about SurvivorNet's rigorous medical review process.