Making Music to Cope With Cancer
Sid Truelove, a punk rocker and long-time member of Rubella Ballet, is battling both multiple myeloma and leukemia, two blood cancers.
Zillah Minx, Sid's longtime bandmate and friend, is helping him find joy and strength in their shared love of punk music.
Focusing on something you love is an important way to build resilience in the face of coping with cancer and chronic disease.
Our experts say it's critical for cancer warriors to connect with others, contribute to the lives of others, and challenge yourself to continue growing.
Zillah Minx, 56, is a neon-toned punk rocker with equally bright-colored guitarist Sid Truelove in their band Rubella Ballet. They started the band in the 1970s, but now, Sid is battling two forms of cancer:
multiple myeloma
, a rare blood cancer, and
leukemia
, an umbrella term for other cancers of the blood cells.
"Basically it's not terminal but it's called 'critical,'" Zillah says about Sid's condition. "So you'll never recover from it, you can't cure it. You have to live with it."
Read More
And Zillah is making sure Sid lives a life of joy and keeps playing the music he loves so much.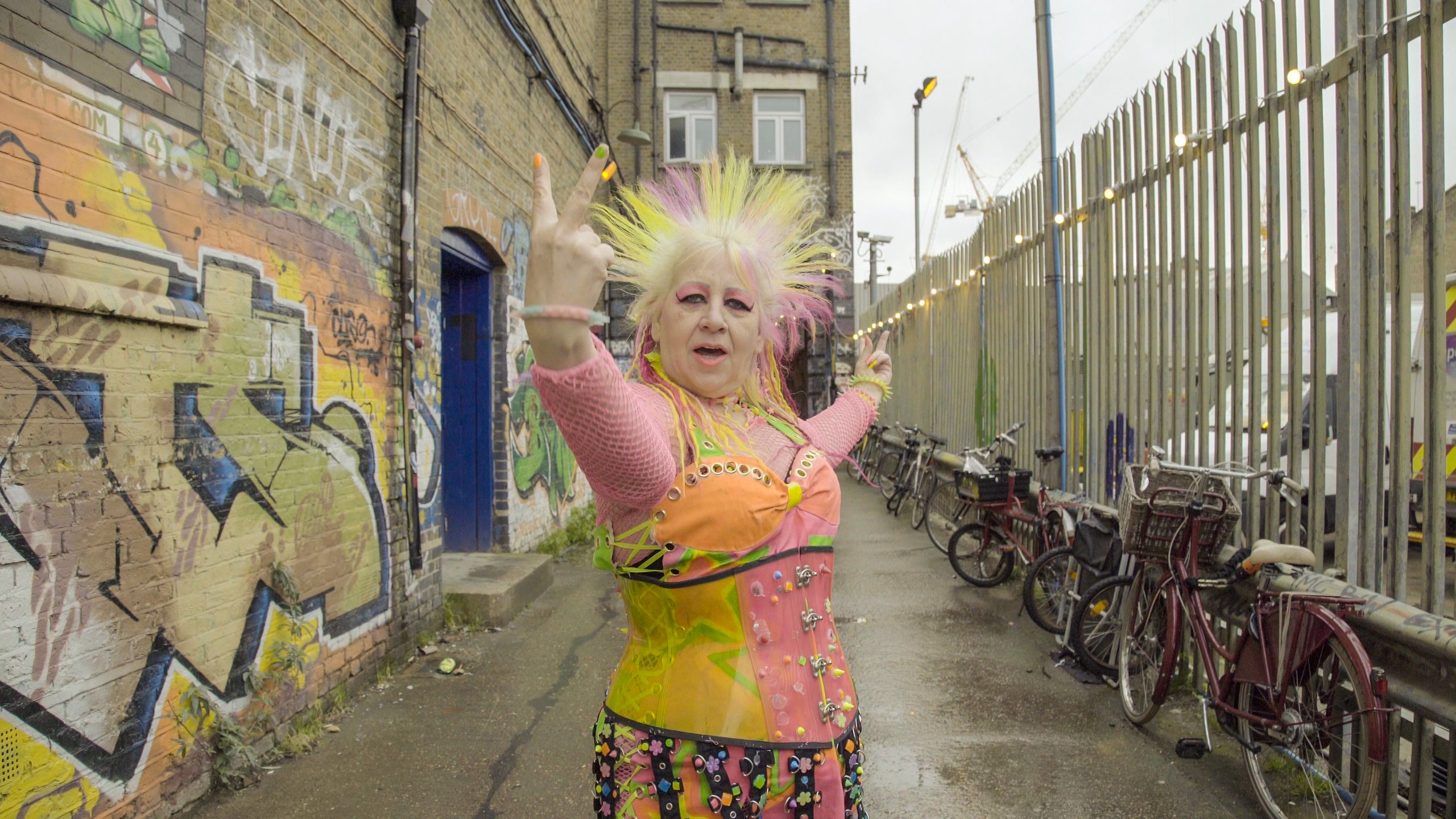 His condition causes Sid to
suffer from symptoms
like painful ulcers on his legs and feet. He changes his bandages daily because of the seepage. Maintaining a positive outlook is often difficult, especially since he lost at least one toe. In fact, his doctors said, at one point, that they might have to amputate his feet. "The thing is Sid is nearly 7 feet," says Zillah, "and if he's only got stumps, it's  going to be a very difficult life for me and him because I wouldn't be able to pick him up."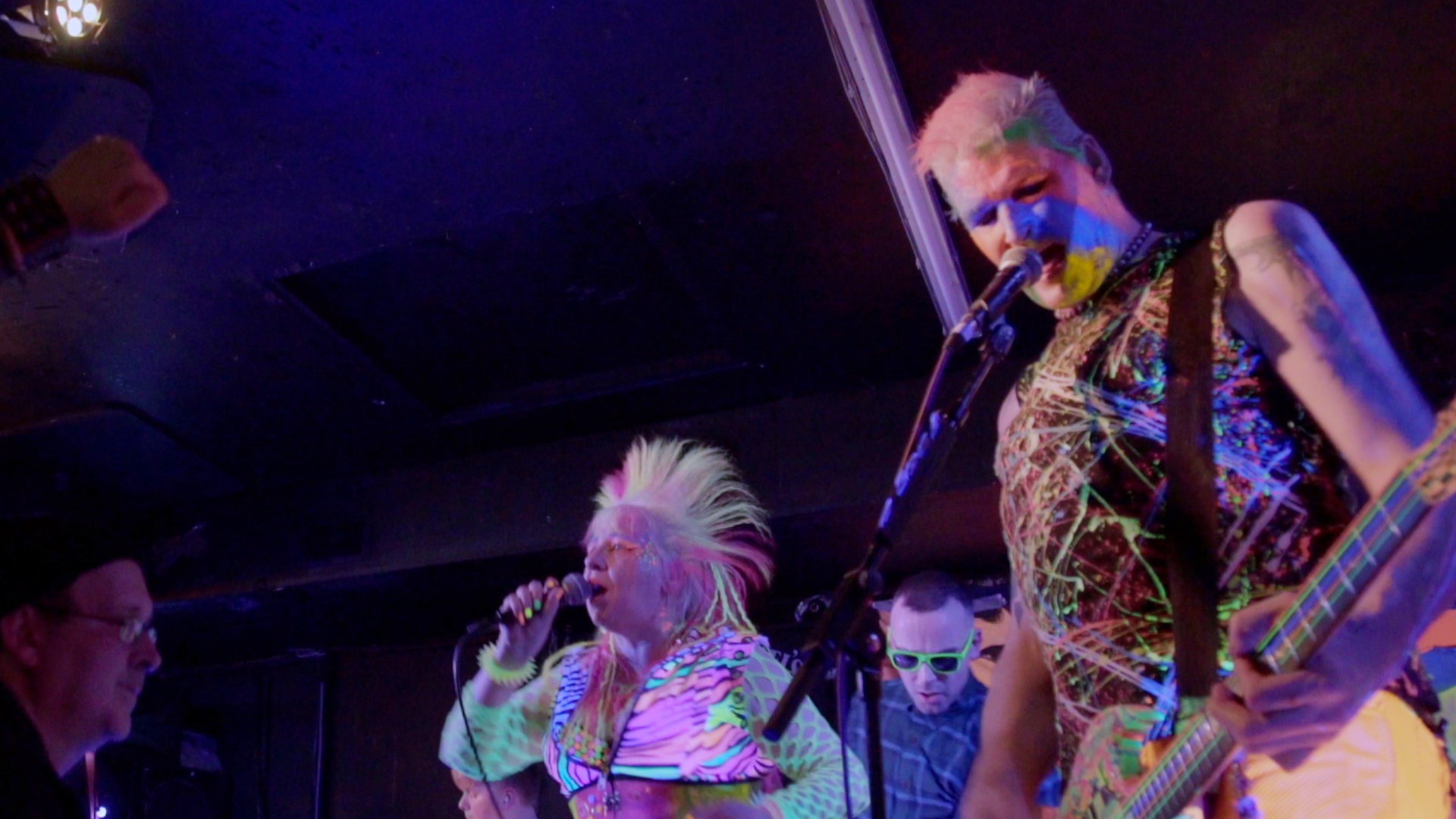 READ MORE: Multiple Myeloma – What Proceeds the Full Blown Cancer?
"I just went from bad to really f—g bad," says Sid, in tears.
WATCH: How CAR T-Cell Therapy Works for Multiple Myeloma Patients
Rubella Ballet and Punk Music
Zillah Minx is featured in the inspiring documentary "Radical Age," now streaming on SurvivorNetTV. The film highlights some amazing older-age people who are breaking barriers and defying expectations.
She became a punk rocker when she was inspired by the sound and innovation of bands like the Sex Pistols and The Clash. Now, with Rubella Ballet, a band known for their day-glo, neon-colored makeup and clothing, she performs in clubs and on stages all around England.
"The only time I really feel my age is when I'm humping all the gear," she says, as she, Sid, and the other band members carry their instruments and sound equipment. "It's really hard work."
Zillah was only 15 when she made her career choice, despite her original plans to attend college and study law. The general upheaval of the 1970s affected her decision and her future. She was pulled into the political uncertainty of the time: "People realized that women weren't getting paid equally to men of the same jobs. Unemployment was high."
READ MORE: 17-Year-Old Louisiana Girl Refuses to Miss High School Prom — Just Diagnosed With Leukemia and Determined to Live Her Dream
She began designing her own clothing, dressing like a punk rocker, and singing. To this day, she sculpts and sprays her hair and wears bright makeup in shades of neon pink, green, and yellow..
Zillah's identity is deeply connected to her music, which helps her maintain her authentic self in the face of criticism. "Being different does mean that you get a lot of attention," she says. "I'm happy and comfortable in how I look. […] That's where the spirit of punk comes in – the clothes, makeup, hair. All of that is part of what I am and what I do."
WATCH: Music and Art – Reflecting Your Cancer Journey
The Benefits of Music on Your Health
Facing Sid's double cancer diagnosis, as well as his daily struggle to heal his ulcers, has caused further upheaval in Zillah's life. "We ignore it. We pretend it's not happening," she admits, but she does keep Sid working on their music as a way to channel his energy in a positive way.
Focusing on something you love is an important way to build resilience in the face of coping with cancer and chronic disease, Dr. Samantha Boardman previously told SurvivorNet. She explains what she calls the "three wellsprings of vitality," which are connecting with others, contributing to the lives of others, and challenging yourself to continue growing.
"Those are the cores of vitality, and the core pathways to enhance your everyday resilience," Dr. Boardman explains.
Music itself has been shown to be beneficial to human health. According to Johns Hopkins Medicine, music can have numerous health benefits: studies specifically demonstrate that it can reduce anxiety before surgery, reduce levels of depression, and help patients better manage the side effects of chemotherapy.
One study in particular found that there was a specific benefit to creating music together with others.  "We know that active music-making within a group setting provides a music-enriched environment that encourages simultaneous physical, social and emotional engagement, lending a therapeutic advantage by stimulating multiple complementary processes in the brain," Dr. Serap Bastepe-Gray, the study's lead author, says.
While playing music is beneficial, so is simply enjoying it.  "Just listening to music activates more brain regions simultaneously than any other human activity," Dr. Alexander Pantelyat, a neurologist at The Johns Hopkins Hospital.
Recording and performing their music has kept Sid strong in the fact of his health challenges, but it's energizing and revitalizing to do what he loves.
"The fact is that when you get to a gig and you get to meet people and talk to them," Zillah explains,  "it brings a joy to your life."
"People come up to you and they're holding onto you and you feel that magic coming off them, the same as you're giving to them," she says. "Everybody is welcoming you, everybody wants you there, and it makes the difficult bits worthwhile."
Learn more about SurvivorNet's rigorous medical review process.
---