Kathy's Gratitude For Having A Woman Oncologist
Kathy Griffin reveals on Instagram she 'burst into tears' after being seen by a female oncologist
In an emotional post, Griffin says the oncologist 'listened' and set her up with three other female specialists.
The American Society of Clinical Oncologists (ASCO) reports less than one-third (32%) of oncologists in the U.S. are women.
Griffin was diagnosed with stage 1 lung cancer in 2021, despite being a  non-smoker.
The always irreverent comedienne Kathy Griffin has had to get serious about her lung cancer care, revealing on Instagram an issue many women cancer patients face – the desire to be treated by a woman rather than a male oncologist.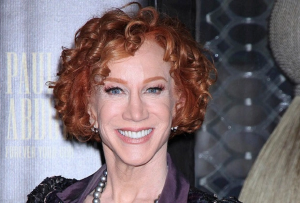 Read More
"Yeah, so I'm returning home from an appointment with a female oncologist," she wrote in an Instagram post to her nearly 700-thousand followers. "I actually burst into tears because she listened to me, she had a scribe take notes, and she set me up with three other female specialists in my network."
View this post on Instagram
One commenter responded, "In a world of unsympathetic doctors, there are those that make your heart melt."
Fighter Kathy Griffin's Cancer Battle
Griffin was diagnosed with stage 1 lung cancer in 2021, despite being a  non-smoker.
She later developed swallowing and vocal cord issues as surgery complications.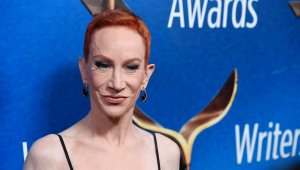 Related: Non-Smokers Take Note: Kathy Griffin is Part of the 20% of Lung Cancer Patients Who Have Never Smoked; What You Need to Know
Symptoms of lung cancer typically include:
Sudden and unexplained weight loss
Constant coughing that becomes painful over time
Shortness of breath
Changes in voice or difficulty speaking without getting winded
Pain in the torso, mid- and upper-back, and shoulders
Discoloration or a sudden change in color of mucus and saliva
Lung cancer surgery impacts the body in various ways. It may cause fatigue, leaving the patient feeling weak and tired. There's also the risk of infection after surgery.
Signs of infection after lung cancer surgery can include: shivering, feeling nauseous, swelling or redness around the surgical wound, and fluctuating temperature. Speak with your doctor if you experience any of these things.
Breathlessness is also normal after lung cancer surgery. Long-term pain can present as well.
A study published by the European Journal of Cardio-Thoracic Surgery examined the risk factors of vocal cord dysfunction (VCD) following lung cancer surgery in patients.
The study found that 86–100% of patients reported hoarseness after surgery following RLN paralysis (a nerve injury that has the potential to occur after surgery for lung cancer). And in 45% of the patients studied, hoarseness was the only symptom of VCD after lung surgery.
What Happens When You've Been Newly Diagnosed With Lung Cancer
Women Oncologists In Demand
Griffin's instagram post raises the question – do women cancer patients prefer to be treated by a woman?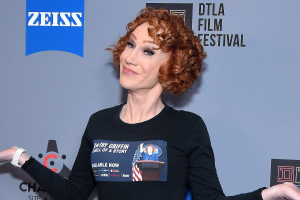 According to the World Health Organization, women account for 70% of the global healthcare sector. By contrast, the American Society of Clinical Oncologists (ASCO) reports less than one-third (32%) of oncologists are women.
In a report posted to its website, ASCO found "a diverse physician workforce also brings increased cultural competency and engenders trust and comfort in patients.
The report goes on to say, "recruiting oncologists from diverse backgrounds provides increased and improved clinical oncology care to underserved communities."
ASCO also reports women in oncology pipeline programs make up approximately 46% of physicians (44.7% in internal medicine, 81.4% in obstetrics/gynecology, and 72.7% in pediatrics), and this is about the same for women currently training in oncologic specialties.
One factor believed to be contributing to the limited number of female oncologists. Burnout, especially in the Covid-19 pandemic.
Medscape's 2021 National Physician Burnout and Suicide Report found that 33% of oncologists are feeling burned out, and 51 percent of female physicians overall are feeling the same, work-life balance identified as the biggest workplace concern.
Staying Positive Through Cancer
Staying positive through cancer, as Kathy Griffin has done and continues to do through her remission, is so important. And there's anecdotal evidence to support it can make a difference as well.
In an earlier interview, one expert cancer doctor emphasized how attitude matters. He tells SurvivorNet, "My patients who thrive, even with stage 4 cancer, from the time that they, about a month after they're diagnosed, I kind of am pretty good at seeing who is going to be OK."
"Now doesn't that mean I'm good at saying that the cancer won't grow," he says. "But I'm pretty good at telling what kind of patient are going to still have this attitude and probably going to live the longest, even with bad, bad disease. And those are patients who, they have gratitude in life.
Learn more about SurvivorNet's rigorous medical review process.
---