The Unmasking of America
98% of Americans currently live in counties where the Covid-19 level is considered low or medium, according to the Centers for Disease Control and Prevention (CDC). In counties with low and medium transmission rates, masks are no longer recommended.
Immunocompromised people such as those undergoing active cancer treatment are concerned that the unmasking will increase their risk of contracting Covid.
If you are undergoing active cancer treatment, there are a handful of questions you should ask your doctor regarding ongoing protection from Covid.
The great unmasking of America is in full swing even as a new Covid variant is beginning to spread, leaving many immunocompromised people wondering, "Hey, what about me?"
Tinu Abayomi-Paul has B-cell chronic lymphocytic leukemia (CLL) for which she is under active treatment.  She's also vehemently opposed to relaxing mask requirements.
Read More
"As a cancer patient I give you permission to exploit the idea that if you would wear a ribbon for cancer patients, you should be wearing a mask for everyone," Abayomi-Paul says. "Cancer patients are among the population that will bear the brunt of carelessness of others around social distancing and lax masking."
According to the Centers for Disease Control and Prevention (CDC), 98% of Americans currently live in counties where wearing a mask indoors in public is no longer recommended. Only a handful of counties in Arkansas, Montana, Maine, Kentucky, Kansas and Missouri have what the CDC considers high Covid transmission rates, meaning a mask should be worn indoors by everyone.
But the BA.2 variant is making its way across the U.S. and spreading more quickly in the Northeast and West. Cases of the variant have roughly doubled each week for the last month, according to the CDC.
What Should Blood Cancer Patients Do After They Get the COVID-19 Vaccine?
What Experts Say
Some experts say that relaxed mask guidelines create particular problems for the immunocompromised including cancer patients undergoing active treatment, organ transplant recipients and some others with chronic illnesses or disabilities. These people are susceptible to developing more severe cases of COVDID-19 after an infection.
"We are going to sacrifice the lives and good health of a large portion of the population," warns Dr. Kashif Pirzada of McMaster University. "Covid is still a danger."
Dr. Ryan Merkow of Northwestern University says decisions on masking now should be driven "by both science including emerging as well as established data and common sense/pragmatism."
"For people that are higher risk or are in close contact with higher risk individuals, wearing masks even while the community at large is taking them off makes practical sense," Dr. Merkow says. "People should absolutely feel comfortable and safe to wear masks, and our communities and officials should encourage people to do so.   We must also be able to react quickly to any emerging data indicating a rise in infections, and take the necessary steps to decrease transmission, including wearing masks in the general population again to protect ourselves and the vulnerable."
'Most People Don't Understand'
While relaxing masking guidelines does not prevent mask use, it essentially thins the protective bubble for immunocompromised people.  Masks are an effective tool for reducing the transmission of viruses but are most effective when everyone in a room is wearing one.
"Most people don't understand really what it is to live as an immune compromised person or a person in cancer treatment. And so, it's much easier for them to not empathize with those who are," says Leigh Pate, who was diagnosed with lobular breast cancer (ILC) in 2011 and advanced fallopian tube cancer in 2016.
When someone chooses not to wear their mask, and unknowingly spreads the virus, this endangers the immunocompromised. "After everything the immune-compromised have already gone through, this simply adds insult to injury and possibly death,"  says Cheri Jacobus, who had Stage III cancer and underwent chemo and radiation therapies.
"My habits aren't going to change. I'm going to wear N95 (masks) whenever I'll go indoor places, I'm going to have to eat outside in restaurants and you know, or gather with small groups of trusted people," Pate says.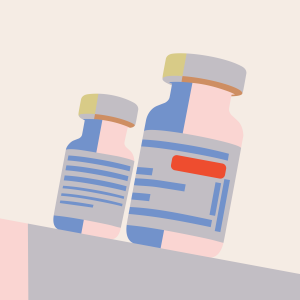 Living In Covid Isolation
Sara Anne Willette has an immunodeficiency disorder called Common Variable Immunodeficiency which requires an infusion of immunoglobulins twice weekly. But Willette is also data driven, so she recognized the seriousness of COVID-19 in March 2020, even earlier than most public health experts. Since then Willette and her family have been in voluntary isolation. They make occasional trips to Iowa City to talk to Willette's mom on the phone, while they sit in their separate cars.
"It's very infuriating, especially being immunocompromised because I'm just like, I'm going to live in isolation for the rest of my life," says Willette.
Willette now runs Iowa COVID-19 Tracker, which has tracked the pandemic in Iowa since the first three positive cases were identified and communicated to the public on March 8, 2020.
"Those of us who do this work, we know what's coming. We know that relaxing mandates, encouraging no masking, it didn't work last time, why would it work this time?," says Willette who says she's watching the BA.2 variant with increasing nervousness.
A big concern for the extra vulnerable is that with mask guidelines going away, those who continue to wear masks will be stigmatized.  "I don't want to be abused for it. I don't want anyone assuming, [I am] some sort of poser, or assuming that I'm virtue signaling," says Pate.
"I will continue to wear my mask and social distance for a very long time not only because I am a cancer patient, but [also] to protect others.  I would do this even if I did not have cancer," says Jacobus.
What To Ask Your Doctor
If you have cancer or are immunocompromised, here are some questions to discuss with your healthcare provider:
Am I at increased risk of severe COVID-19 illness and death due to my specific medical condition?
Are there additional doses of the vaccine that I should have?
Should I continue wearing a mask in public spaces?
Is there anything else I can do to protect myself from contracting COVID beyond masking and vaccines?
Stress and Anxiety for Cancer Patients During COVID-19
Learn more about SurvivorNet's rigorous medical review process.
---