Inside '90 Day Fiance' Star Deavan Clegg's 3-Year-Old Son's Cancer Battle
The son of reality show star Deavan Clegg, 23, of '90 Day Fiance' fame, is still bravely fighting childhood cancer.
Taeyang was diagnosed with b-cell acute lymphoblastic leukemia in May.
ALL is a cancer of the blood and bone marrow — the spongy tissue inside bones where blood cells are made.
Leukemia is the most common cancer diagnosed in children and teens.
The mother of reality show star Deavan Clegg, 23, of '90 Day Fiance', is giving fans more insight into the inspiring cancer battle being waged by Clegg's three year old son Taeyang, and what she says is his father's hands off approach.
"For those who still don't know: Yes, Jihoon knows Taeyang has cancer," the matriarch shared on September 20, while emphasizing there's "no shade" between her, Deavan and Jihoon Lee, 29.
View this post on Instagram
Read More
SurvivorNet has been following Taeyang's story since Deavan's announcement that he was diagnosed with b-cell acute lymphoblastic leukemia in May.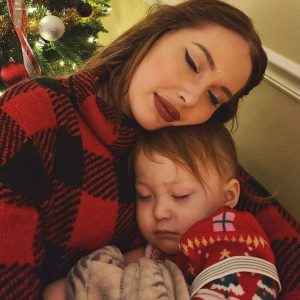 Acute Lymphoblastic Leukemia (ALL)  is a cancer of the blood and bone marrow — the spongy tissue inside bones where blood cells are made.  Approximately 3 out of 4 leukemias among children and teens are categorized as ALL.
"He has been in the hospital all week and is expected to remain there for a while as they prepare for multiple procedures and chemo treatment," Clegg's publicist, Lindsay Feldman, told In Touch in a statement at the time.
Elicia Clegg, Deavan Clegg's mother has posted several updated on Instagram since Taeyang's disagnosis, the most recent posting sharing a picture of Clegg and Taeyang appearing in the pages of In Touch.
The family matriarch adding the caption, "Love this picture in Touch used of Deavan and Taeyang… link in story. It's good to bring awareness to childhood cancer. Hope we can find a cure."
Childhood Acute Lymphoblastic Leukemia
Acute lymphoblastic leukemia, or ALL, is a type of leukemia where the bone marrow makes too many immature lymphocytes, a type of white blood cell. It is also called acute lymphocytic leukemia.
Researchers estimate that about 6,660 new cases of ALL will be diagnosed in the United States in 2022.
But for children, the numbers are different.
The risk for developing ALL is highest in children younger than 5 years of age, with a slow decline in risk until the mid-20s. Then, the risk slowly rises again after age 50.
What Is Acute Lymphoblastic Leukemia (ALL)?
Dr. Olalekan Oluwole, a hematologist with Vanderbilt University Medical Center, previously talked with SurvivorNet about ALL's effect on the body and the type of treatments that work to fight it.
"ALL is a type of cancer that is very aggressive," Dr. Oluwole told SurvivorNet. "It grows very fast. Within a few weeks, a few months, the person will start to feel very sick. And that's why we will have to give it an equally aggressive type of treatment to break that cycle."
RELATED: All About Acute Lymphoblastic Leukemia: Answers to the Most Common Questions About the Disease
Dr. Oluwole also says the leukemia often resides in the bone marrow, and because it is an abnormal growth, it just keeps dividing.
"It doesn't follow rules, and it doesn't stop," he told SurvivorNet. "Not only that, because this is part of the immune system, the immune system is sorta like the police of the body. So those abnormal cells that have now become cancer, they have the ability to go to many places. They go into the blood, and they often go into the tissue or the lining around the brain."
However, due to major treatment advances in recent decades, 84% of children with cancer now survive five years or more, according to the American Cancer Society. This is up from 58% in the mid-1970s.
When it comes to treatment for childhood cancers, doctors still rely on chemotherapy.
"But there are also targeted treatments and different immunotherapies that have been studies in adults and have now moved into clinical trials for children and there has been a great deal of excitement in the community about that," Dr. Elizabeth Raetz, Director of pediatric hematology and oncology at Perlmutter Cancer Center, tells SurvivorNet.
Leukemia is the most common type of childhood cancer, and the most frequent type of childhood leukemia is acute lymphoblastic leukemia (ALL). Three out every four cases of childhood leukemia are diagnosed as acute.
There are several different approaches to treating the disease, and the treatment plan will depend on the type of ALL the child is suffering.
Chemotherapy, radiation, chemotherapy with a stem cell transplant, and targeted therapy are all considered standard treatment, according to the American Cancer Society.
Around The Clock Care
Clegg shares Taeyang with ex-husband Jihoon Lee; however the couple has gone their separate ways, according to her mother on Instagram.
"Yes, the divorce is final. Jihoon does not help or support his son financially or emotionally. Just ask Jihoon and he will confirm this. You don't have to believe me, just ask Jihoon," she wrote, telling a fan in the comments section that "the last communication after divorce made it clear. No ambiguity."
Clegg first made the unfortunate announcement about her son's cancer on Instagram in May.
"I'm overcome with so much emotion and devastation to announce that my beloved son Taeyang, who just celebrated his third birthday last week, was just diagnosed with childhood cancer," Clegg wrote alongside heartbreaking photos of the toddler in the hospital.
"He has already undergone multiple procedures and started chemotherapy treatment just two days ago," she added. "Taeyang will need around-the-clock hospital care and this will be a long two-year process that has a high success rate of full recovery in five years."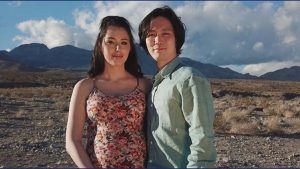 Clegg pictured with ex-husband Jihoon Lee.
Clegg filed for divorce from Jihoon Lee in September 2020, and their divorce was finalized nearly two years later, in May 2022 – the same month as Taeyang's diagnosis.
Clegg was awarded full physical and sole custody of Taeyang, and that same month, the Utah native made the announcement she was expecting her third child and first with boyfriend Christopher "Topher" Park.
Understanding Childhood Cancer
Treatment advances in recent decades have lead to 84 percent of children with cancer now surviving five years or more. This is up from 58 percent from the mid-1970s.
RELATED: Chemotherapy's Long Term Effect on Children: 8-Year-Old Girl Scout Phenom Lilly Bumpus Beat Cancer as an Infant But Still Deals With Brutal Treatment Side Effects
But according to the National Pediatric Cancer Foundation, more than 95 percent of childhood cancer survivors have significant health-related issues because of the current treatment options, and only 4 percent of the billions of dollars spent each year on cancer research and treatments are directed towards treating childhood cancer in the United States.
Since 1980, fewer than 10 drugs have been developed for use in children with cancer while hundreds of drugs have been created exclusively for adults.
SurvivorNet spoke with Dr. Puvri Parikh, an immunologist at NYU Langone Health about the changing procedures designed to protect pediatric cancer patients.
Dr. Puvri Parikh says hospitals are taking to protect pediatric cancer patients.
"Most hospitals are limiting visitors in general," Dr. Parikh said. "So, what we're recommending is to work with your child's oncologist to see what level of visitation is safe — and again, likely, it will be very limited," she explained.
"The best way to explain to the child — and children are very smart — is basically to say, 'this is to keep you safe and to actually keep your mom and dad and your grandparents safe, too,'" she added.
Learn more about SurvivorNet's rigorous medical review process.
---