Fighting for a Proper Diagnosis
India Skinner was 22 when she started having pain while pregnant. Doctors dismissed the pain as symptoms from a dermoid cyst, which is noncancerous, but unfortunately they were wrong.
The mom-of-two from Newton, Wales in the UK was diagnosed with a rare type of ovarian cancer.
The best way we can honor cancer warriors is by taking charge of our own health. If you feel like something is wrong, don't stop until you get a correct diagnosis.
India Skinner was 22 when she started having pain while pregnant. Doctors dismissed the pain as symptoms from a dermoid cyst, which is noncancerous, but unfortunately they were wrong.
It was an ovarian sarcoma, a rare type of ovarian cancer.
Read More
Last summer, India—whose family is from Newton, Wales— explained to
WalesOnline
that she started having pains in her left leg and pelvis while pregnant with her daughter Harper. Without even ordering any scans, her doctors basically said she was fine.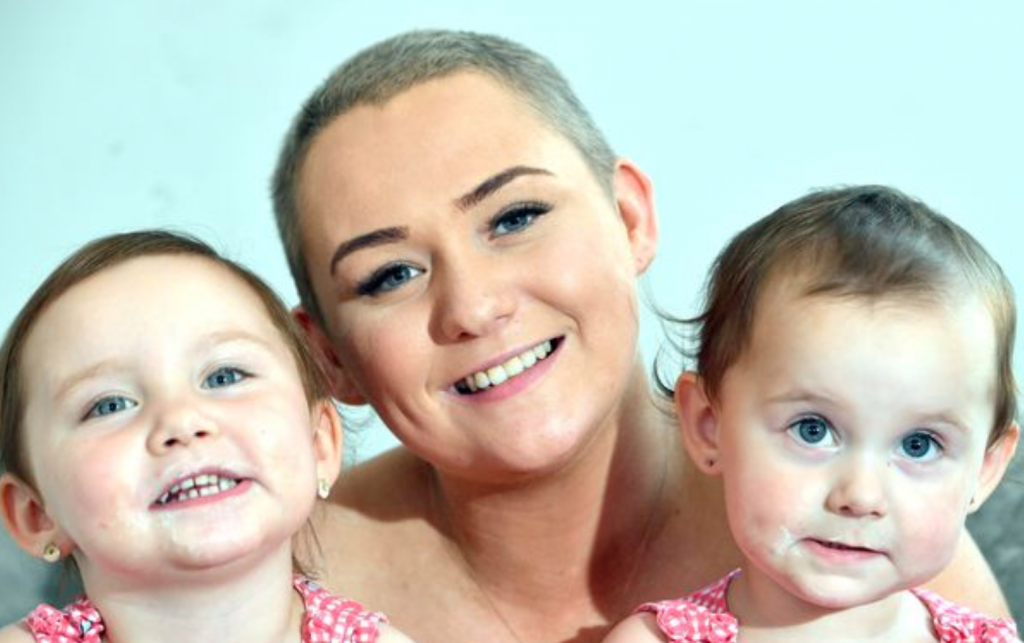 Two years later, after her second child, Willow, they found a soft tissue sarcoma "the size of a baby's head" and she was immediately operated on. She was told that there was a 10 percent chance that it would come back, and sadly, last January, it did.
Telling Your Kids You Have Cancer—'When it Comes to Your Kids, You Want to Protect Them'
"I was called into a room at the hospital and the doctor asked me if I knew why I was there," India recalled. "I joked that I was fine as long as I didn't have six months to live. He told me I had two to three years."
Related: The Different Kinds of Ovarian Cancer
After the shock of the news set in, India became determined to live every day to its fullest. Her supportive husband Jason left his job to spend as much time as they could together as a family, and even fast-tracked their wedding to last August.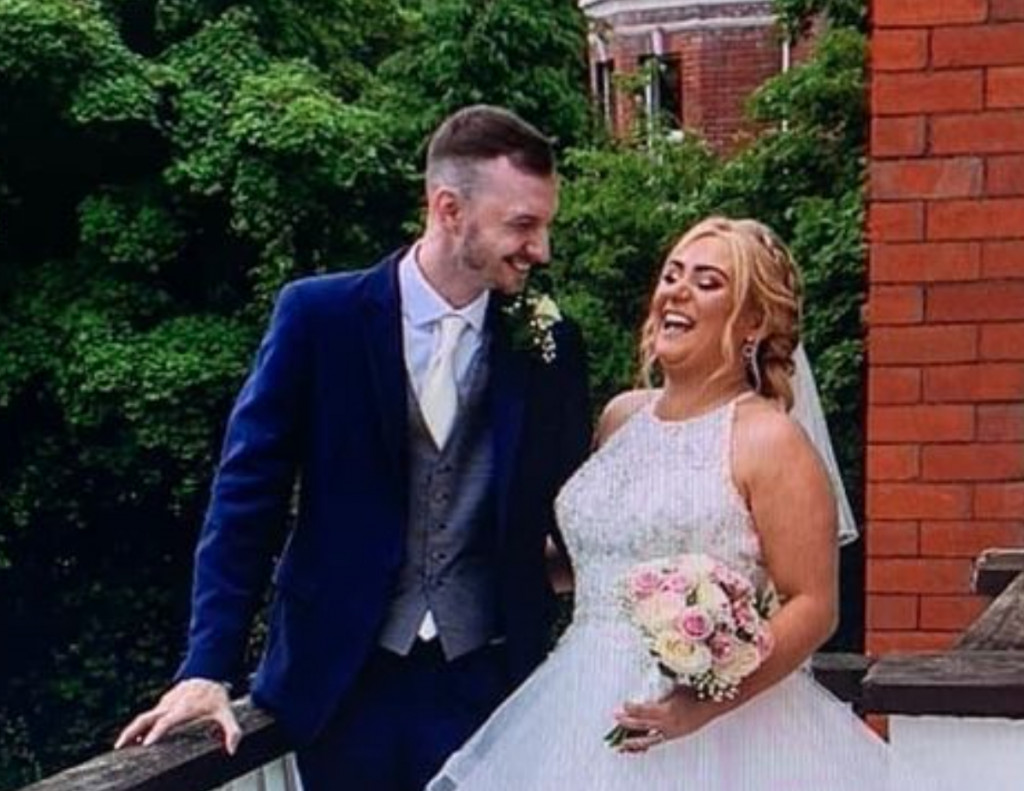 Sadly, the new bride lost her fight earlier this month. A true inspiration to her family, friends, and especially her little girls, she fought as hard as she could to live and show others how to live.
"Jason has been left shattered by the loss of India," Jason's sister Samantha told the outlet. "She was his best friend and first love, but he is being so incredibly strong for the girls."
The Toughest Conversations: Losing a Spouse to Cancer
"The girls are still too young to truly understand what has happened to their mummy. But we will always have memories to share with them so they never forget who she was and how much she loved them."
During that earlier interview, India shared words that we can all learn from.
"I look at the world differently now. I could never hate anyone. I used to say I couldn't stand people, and I regret saying that," she admitted at the time of her fight. "I'd never say that now, or feel that way about anyone. Life is too short to have those feelings."
We can honor India and all of the other cancer warriors by looking after ourselves. "Keep complaining, keep going to the doctors, and keep telling them what you feel is wrong."
Ovarian Cancer: Difficult to Diagnose
Ovarian cancer is often referred to as the "cancer that whispers," according to Dr. Beth Karlan, Director of the Women's Cancer Program at the Cedars-Sinai Medical Center.
It has symptoms that are very vague and are often similar to the symptoms many women experience every month with their menstrual cycle. However, if you are experiencing any of the following symptoms, and they seem to be "crescendoing," or getting worse, it is worth it to see a doctor to rule out ovarian cancer:
Feeling full earlier/decrease in appetite
Feeling bloated
Changes in bowel habits
Pain in the pelvis
Urinary symptoms, such as an urgent need to go
Extreme fatigue
Abdominal swelling
Pain during sex
It's hard to connect these symptoms specifically with the ovaries because they could be caused by a whole host of other issues. That's why Dr. Karlan, as well as many other top gynecologic oncologists in the U.S., urge women to be vigilant about getting tested if they feel that something is amiss with their bodies.
Because many of these symptoms are associated with women's menstrual cycles, this may mean being insistent with doctors who may want to write off symptoms.
Ovarian Cancer: The Cancer That Whispers
Ovarian cancer also tends to be diagnosed in older women; roughly half are diagnosed when they are over the age of 60. Because of this, many doctors will write off symptoms as signs of menopause. Since there is no screening test for ovarian cancer so far, only about 20% of cases are diagnosed in the early stages, according to the American Cancer Society.
Related: How Did 'How I Met Your Mother' Star Cobie Smulders, 40, Beat An Aggressive Ovarian Cancer?
In her conversation with SurvivorNet, Dr. Karlan also pointed out the average delay from the time a woman notices symptoms to the time that she is diagnosed with ovarian cancer is around 9 months.
"That's why, if you do have these symptoms, even if it's only for two weeks — but they're happening everyday and seem to be getting worse, you should call your doctor and say, 'I'm having these symptoms. I'm concerned it could be ovarian cancer. Can I have an ultrasound and a CA-125,'" Dr. Karlan said.
Learn more about SurvivorNet's rigorous medical review process.