When Jill Bach was diagnosed with stage 4 ovarian cancer at 44 years old, she didn't know anyone else who had gone through the same thing.
"I could have gone to support groups, but I just didn't feel like they were necessarily my contemporaries," Bach told SurvivorNet.
Read More
Ovarian cancer usually develops in women between 55-64 years old. That year, Bach, who has lived in Dallas for almost 30 years, made her way through chemotherapy and multiple surgeries removing her uterus, ovaries, and two masses in her lungs. She maintained a blog online, writing posts on subjects like the "10 Best Reasons To Be Bald" to let her friends and family know she was staying positive and busy. Incredibly, six rounds of chemotherapy in her scans were clean. "I tried to get my life back to normal," Bach says.  But she knew she wanted to stay on top of ovarian cancer research and funding. And she had an idea.
"I looked at starting an ovarian cancer spin cycling fundraiser at the Dallas Jewish Community Center and approached them to do an event."
Little did she know that two other Dallas-area ovarian cancer survivors – Julie Shrell and Helen Gardner – had approached the JCC about doing the same thing.
It was a match made in heaven. The first event was planned for September 2012. The prep seemed to come together seamlessly.
"My co-founders, Julie Shrell and Helen Gardner, each brought a different passion to the event," Bach explained.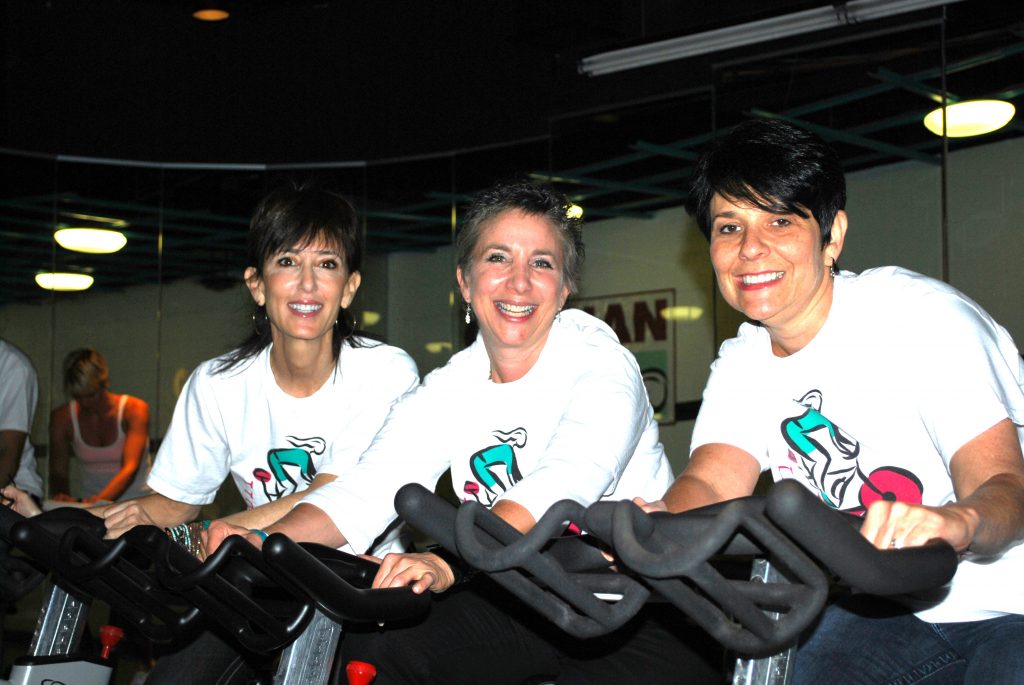 Gardner was the financial extraordinaire, "(She) really knew how to run things like a business. Kept us on time. Kept us on schedule. Kept us on budget."
Shrell was the people person: "Julie's never met a stranger. She's just a dynamic, wonderful person who really was able to bring a community together."
Bach was the self-proclaimed tech-geek: "I worked on the website, I worked on social media, and I did all the technical details of pulling the event together."
The event was called "Wheel To Survive" and it was a blockbuster.
"Between the three of us, what the JCC thought was going to be a $50,000 fundraiser turned into an event that raised $300,000. We drew 300 people from our different walks and circles of life."
They decided to start a foundation called Be The Difference, which focuses on aiding those already diagnosed with ovarian cancer.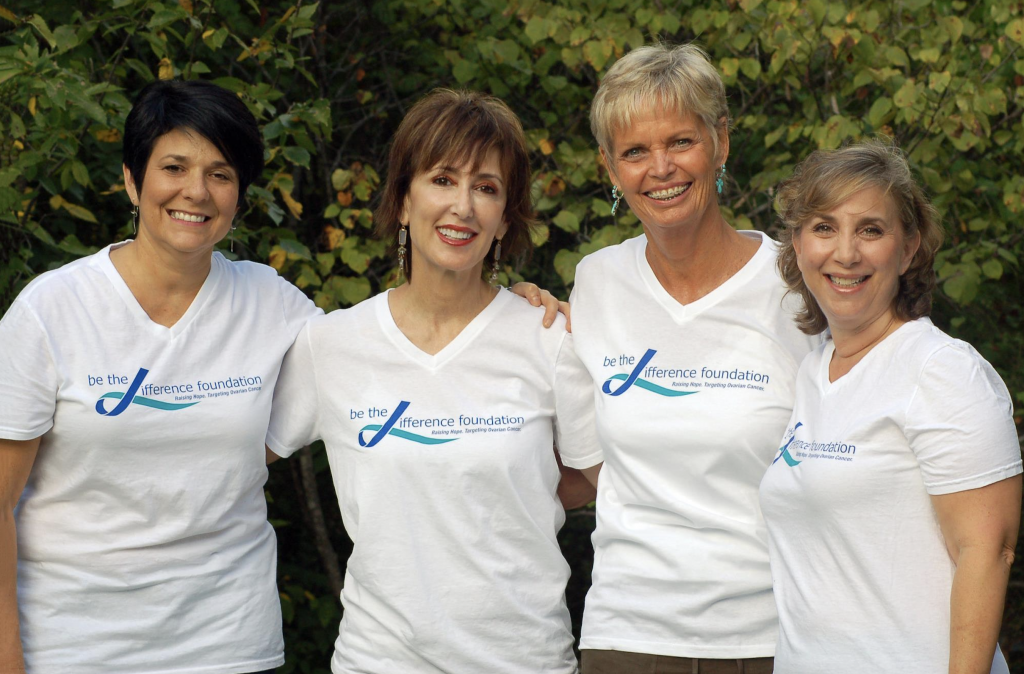 "As three survivors of ovarian cancer, we knew early detection was important, but we really wanted to give hope to the women fighting ovarian cancer," Bach explained. "That there was research going toward a cure and toward clinical trials and to tumor profiling so that people could fight their cancer better."
Tumor profiling is a kind of testing that your health care team can do to detect the subtype of cancer you have. This can help match you with a targeted therapy or other types of precision medicine.
The organization brought on a fourth member – Lynn Lentscher, a manager extraordinaire, which rounded out the group.
"Between the four of us, we started doing cycling events in Dallas, we had one in California, we've had some in Florida, we've had others in Houston, Austin."
They also started doing an annual fashion show, called Runway for Hope, the proceeds of which go to Mary Crowley Cancer Research, which does clinical-trial research in the Dallas area.
In 2014, Gardner unfortunately lost her battle to the disease. Now, Bach, Shrell, and Lentscher, continue to carry her torch.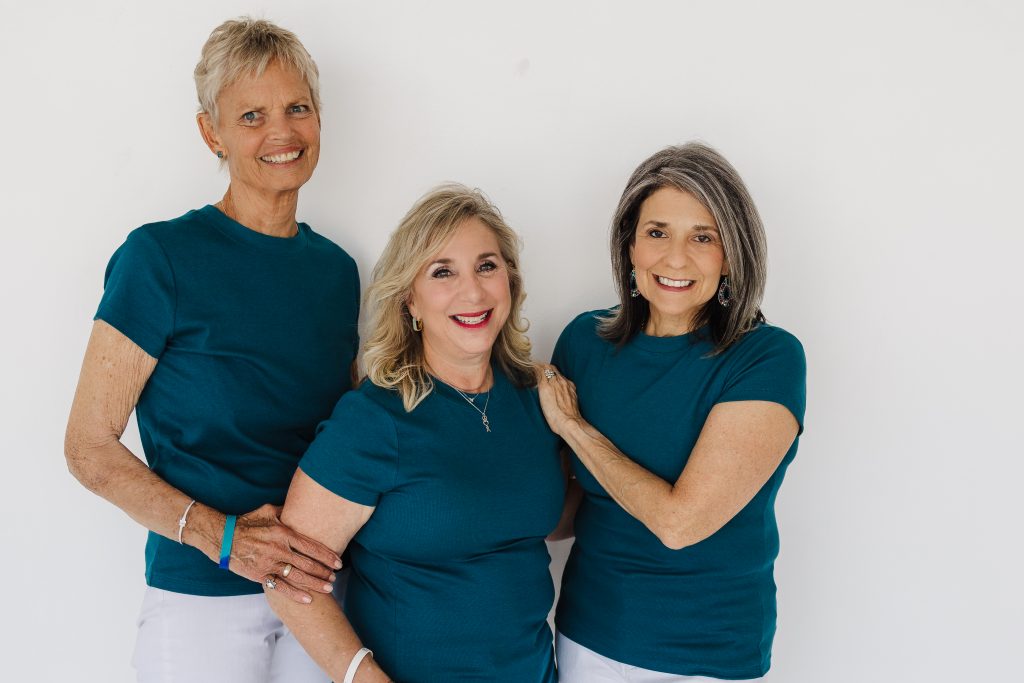 "Lynn and Julie and I – we just feel so incredibly proud that we're able to carry on the mission that Helen helped start." Bach says, "Together we kind of share a sisterhood in a sense that none of us had with anyone else."
For Bach, the experience has provided a clarity that she could not have possibly ascertained when she was first diagnosed sixteen years ago.
"As strange as it may seem, my life after ovarian cancer is much better than my life before ovarian cancer," Bach says. "By being able to start a foundation, I've been able to find a piece of me where I feel like my entire purpose here is kind of met."
Learn more about SurvivorNet's rigorous medical review process.
---