Advancements in Treatment Offering Hope
A woman, 80, who is a four-year survivor of advanced ovarian cancer credits her ability to enjoy things like gardening to a relatively new drug treatment called Elahere.
Ovarian cancer tends to come back even if it goes into remission, this is especially true for advanced ovarian cancers according to researchers. Elahere is offering hope to ovarian cancer patients whose cancer comes back within six months of treatment, meaning it is "platinum-resistant."
Elahere (generic name mirvetuximab soravtansine) has shown a 33% improvement in survival for platinum-resistant ovarian cancer, according to the Chief Medical Officer of ImmunoGen.
Like all medications, Elahere comes with the possibility of side effects which may include eye problems like blurred vision, abdominal pain, nausea, and fatigue.
For Elena Costello, 80, it's been four years since she's gotten a handle on her advanced ovarian cancer. She believes her ability to focus on the joys in life is thanks to the cancer drug Elahere which has given women battling ovarian cancer immense hope for life after cancer.
"I went around for seven months trying to find out what was wrong with me," Costello said to KYW News.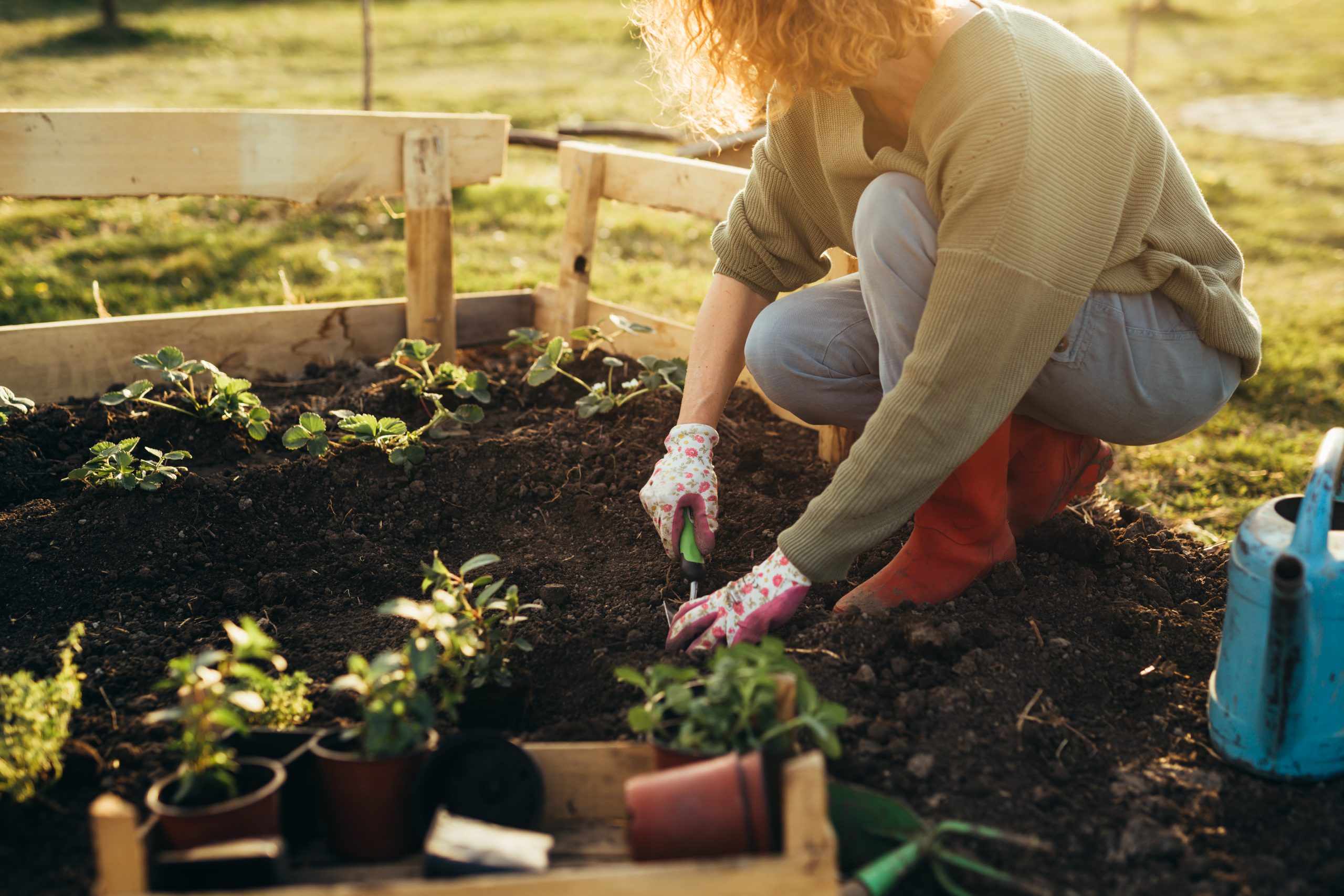 Read More
"My symptoms were discomfort and distention in my stomach," Costello added. Ovarian cancer has been called the "cancer that whispers," because women often don't experience symptoms until their cancer has already reached its late stages. The symptoms that do appear at first are hard to identify as cancer. Many ovarian cancers begin in the fallopian tubes. A few cancerous cells first grow on the fallopian tubes and then, as the fallopian tubes brush over the ovary, these cells stick to the ovaries and eventually grow to form a tumor.
The symptoms of ovarian cancer may include the following, according to SurvivorNet experts.
A feeling of bloating or fullness
Pain in the pelvis or abdomen
Nausea
Vomiting
Changes in bowel habits
After her diagnosis, Costello began treatment which includes the Food and Drug Administration-approved drug Elahere.
"The five-year survival for patients with advanced ovarian cancer has greatly improved over the last 20 years," Costello's doctor, Dr. David O. Holtz of Maine Line Health said.
"I'm very encouraged about it," Costello said who now has the added peace of mind to tend to her garden.
"My garden is my happy place, it feeds my heart and soul," she said.
Understanding Elahere and How It's Making a Difference
Ovarian cancer recurrence happens in "almost 25 percent of cases with early-stage diseases and in more than 80 percent with more advanced stages," according to research published in Gland Surgery medical journal.
Most ovarian cancers that are treated tend to recur after a period of remission. The cancer can go back into remission and then return. With recurrence, a strong possibility especially in the later stages of ovarian cancer, drug treatments like Elahere stand out.
RELATED: Dealing with recurrence.
Ovarian cancer is sub-categorized into two groups.
Platinum-Sensitive Ovarian Cancer: Your cancer does not return for more than six months after treatment with platinum-based chemotherapies, like carboplatin and cisplatin.
Platinum-Resistant Ovarian Cancer: Your cancer returns within six months of treatment with platinum-based chemotherapies, like carboplatin and cisplatin.
"The mechanism that causes platinum resistance will cause someone to be resistant to other chemotherapies, as well. That's why we're looking for what we call targeted therapies – precision medicine,"  Dr. Noelle Cloven from Texas Oncology-Fort Worth Cancer Center explained.
Targeted therapies or precision medicine are treatments that specifically target the proteins that control how cancer cells grow, divide, and spread.
Elahere (molecular name mirvetuximab) is an FDA-approved targeted therapy providing much-needed hope for patients with platinum-resistant ovarian cancer.
It is an antibody-drug conjugate. This kind of new anti-cancer drugs, known as "biological missiles," is leading a new era of targeted cancer therapy.
Dr Lyons explains, "What that means is that the antibody part of the drug conjugate binds to the folate receptor on the tumor cells, and then that gets taken up into the tumor cell. And then the drug that is conjugated with is the part that actually kills the tumor cells, by affecting the tumor cells ability to divide."
Currently, to be eligible for treatment, a patient must have very high levels (>75%) of the folate receptor-alpha (FRα). Up to 80% of new and recurrent ovarian cancers may carry this protein, but only about 35-40% of platinum-resistant cancers test for levels that high.
Your doctor can order a special test called the FOLR1. The test takes part of your originally biopsied tumor to measure your folate receptor levels.
"There is no reason not to do the test," Dr. Cloven says. "Typically, the tissue's already there. It's covered by insurance. I would ask for the test if you have not had it done and you're considering options for treatment in the platinum-resistant setting."
Managing Side Effects
While Elahere offers ovarian cancer patients immense hope for reclaiming their quality of life after a diagnosis, it comes with side effects.
"It does come with side effects that include eye toxicities or eye side effects. That's why seeing your eye doctor and using the steroid eyedrops as well as the lubricating drops are really important," Dr. Yasmin Lyons, assistant professor in the division of gynecologic oncology at The University of Texas Health Science Center at San Antonio, tells SurvivorNet.
"There are other side effects, such as elevated liver enzymes, anemia, abdominal pain, nausea, and fatigue," she adds.
Eye problems are common with Elahere and can also be severe.
Symptoms include:
Blurred vision
Dry eyes
Sensitivity to light
Eye pain
New or worsening vision changes
"It's very important to let your doctor know if you have any eye problems at baseline. And then what you'll need is an eye exam before you start the treatment. And then, during treatment, especially if you have any symptoms, you'll also get special eye drops to use during the treatments, as well as after treatment," Dr. Lyons says.
In addition to possible eye problems, other possible side effects may include:
Lung problems (pneumonitis) also known as inflammation of the lungs: Symptoms include trouble breathing, shortness of
breath, cough, or chest pain
Nerve problems (peripheral neuropathy): Symptoms include numbness or tingling in your hands or feet or muscle weakness
Feeling tired (fatigue)
Nausea and vomiting
Upset stomach
Abdominal pain
Constipation or diarrhea
Anemia (decreased red blood cell count)
Coping with Side Effects
Patients considering or are already taking Elahere can look to these tips to better cope with the side effects.
Communicate with your healthcare team: Keep an open line of communication with your doctors and nurses. Let them know about any side effects you are experiencing, as they may be able to offer remedies or adjust your treatment plan to minimize discomfort.
Stay hydrated and eat well: Proper nutrition and hydration are essential during your treatment. Eat a balanced diet with plenty of fruits, vegetables, and protein. Drink enough water to stay hydrated, as this can help combat certain side effects.
Rest and conserve energy: We know it can be draining, so make sure to get enough rest and listen to your body. Take naps when needed and avoid overexertion.
Manage nausea and vomiting: In addition to anti-nausea medications, eating small, frequent meals and avoiding strong smells can also help.
Stay active: Gentle exercise, such as walking or yoga, can improve your mood and help with fatigue.
Seek emotional support: Treatment can be emotionally challenging. Talk to friends, family, or a counselor about your feelings and fears. Support groups with people going through similar experiences can also be beneficial.
Practice relaxation techniques: Activities like meditation, deep breathing exercises, or listening to calming music can help reduce stress and anxiety.
Questions to Ask Your Doctor
If you are curious about Elahere, here are some questions you can discuss with your doctor.
How should I expect to feel during treatment?
What are the most common side effects of Elahare?
Is there anything I can do to offset these side effects?
Should I stop the medication if I get sick because of the treatment?
What if we need to adjust my treatment plan?
Learn more about SurvivorNet's rigorous medical review process.