Finding Help Paying the Bills
Shannen Doherty, 51, said she feels abandoned by her actors guild and its health insurance while she fighrs metastatic breast cancer, or stage 4 breast cancer that has spread to other areas of the body.
She shared an emotional post after also having shared that she has experienced "men just trying to bullying me," revealing the emotions and difficulties she has faced during her battle.
It's completely normal to feel a range of emotions during your cancer journey, from anger to sadness to frustration. Speaking with a mental health professional can help you manage these feelings and cope with what you are experiencing.
Facing incredible medical bills can also be daunting for many cancer patients. There are so many resources and programs available to help you get the care you need at an affordable cost.
Actress Shannen Doherty, 51, had harsh words for her actors guild and its health insurance policies, saying that the union has abandoned her while she fights metastatic breast cancer.
"I'm curious for people like me who have worked since they were 10 and paid dues to (SAG-AFTRA, or The Screen Actors Guild) how when we aren't able to work for health reasons why our union abandons us," she wrote in an Instagram post.
Read More
The guild represents film and television performers and other media personalities. It provides their benefits, which include health insurance, pension plans and retirement funds. "I think we can do better for all our members and I think you're person to do it. Health insurance shouldn't be based on annual income. It's a lifetime contribution. And for me and many others, we have paid a lifetime of dues to only be canceled because we don't meet your current criteria. Not ok," Doherty added.
Doherty
, whose breast cancer is in stage 4 having spread to other parts of her body, shared a personal photo of herself in a medical office with a needle in her arm. She was first diagnosed with breast cancer in 2015. Her disease went into remission before she said in 2020 that it had returned and spread. Doherty underwent a single mastectomy (the removal of a single breast) and has received chemotherapy and radiation for treatment.
Several other actors commented on the post to agree and show their support. Actress Busy Philipps wrote, "Too many of my friends have gone through this- it makes no sense. @sagaftra must do better!!"
Actress Alyssa Milano addded, "Sending you love."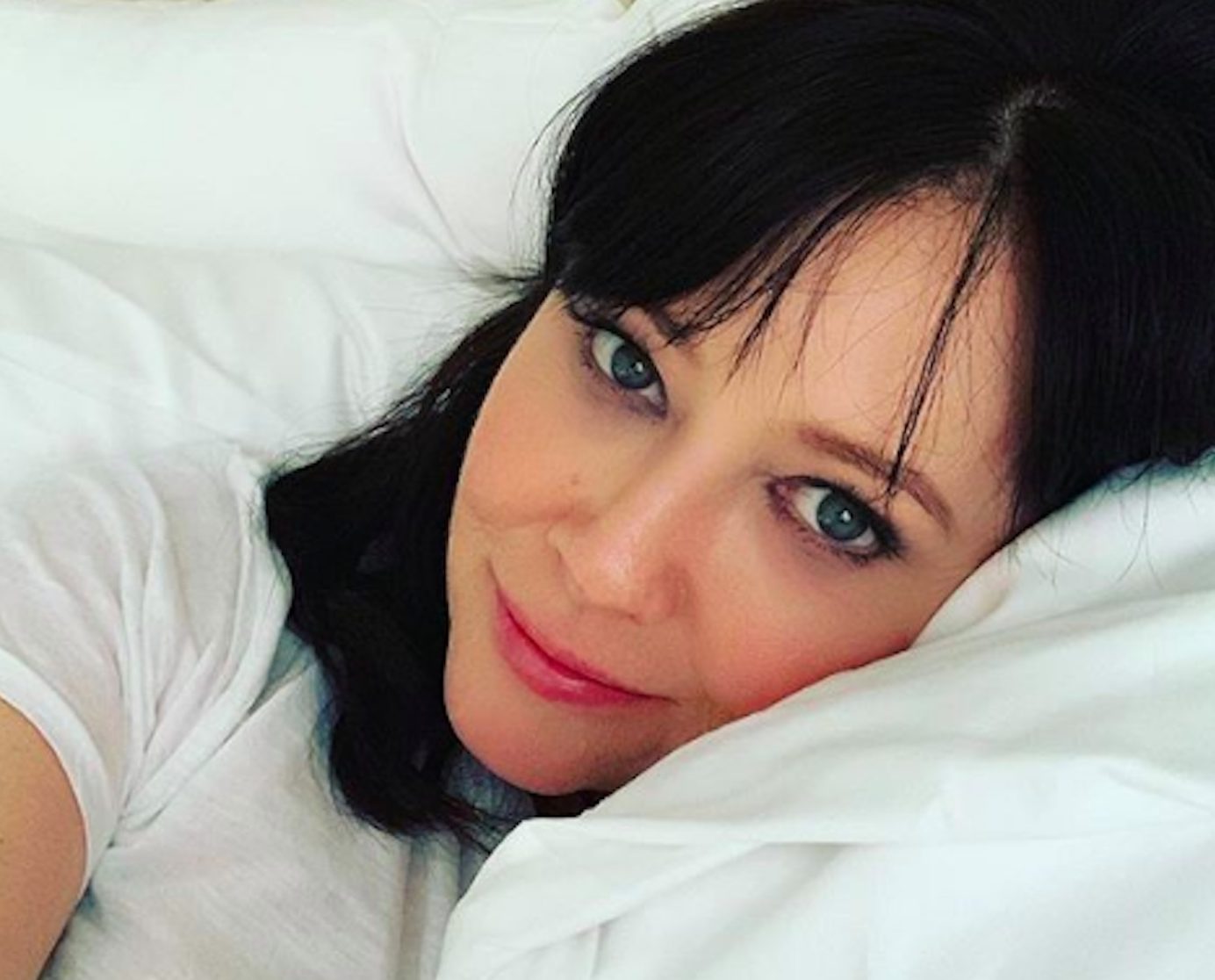 Doherty shared this incredibly honest opinion after revealing in a previous Instagram post that she has experienced "men just trying to bully me," opening up about the range of emotions and difficulties she has faced during her brest cancer battle.
Coping With Complex Emotions
When stressful life events occur — such as a devastating cancer diagnosis or facing tremendous medical bills like Shannen Doherty suggested, it can feel overwhelming. And it's important to know that the range of emotions you might feel is completely normal.
"People have a range of emotions when they're diagnosed with cancer," psychiatrist Dr. Lori Plutchik told SurvivorNet.  "And they can include fear, anger … and these emotions tend to be fluid. They can recede and return based on where someone is in the process. Going through a cancer diagnosis is just the beginning of a complicated, complicated process."
Responding to Stress How to Cope With Complex & Changing Emotions
Dr. Plutchik explains that as you go through this stressful event, it will be helpful to accept that emotions will be fluid. You may feel fine one day and then feel a massive wave of stress the next. It's also important for those you look to for support — whether that's a therapist, friends and family, or both — to understand the fluidity of stress-related emotions.
If a stressful event is affecting how you think and feel, it may be time to seek some sort of mental health treatment. This could mean traditional talk therapy, medication, changing lifestyle habits (like exercise and diet), seeking out a support group, or many other approaches.
Finding Help Paying for Cancer Bills
For so many people like Shannen Doherty, the thought of paying for cancer treatment is daunting. It's another painful side effect of the disease. Trends suggest that the financial burden of cancer is going to increase another 30% in the next decade. With treatment costs that can average $100,000 per year, how can patients cope?
READ MORE: SurvivorNet's Guide To Clinical Trials: What Are They And Are They Right for You?
"My best advice to work around the system of whether or not drugs or tests can be covered for cancer is to make sure you have an advocate in your field working for you," Dr. Allyson Ocean, a medical oncologist at Weill Cornell, told SurvivorNet. "The frustrating part for me is that sometimes we even have to educate the insurance companies and say, 'There's a reason why I want to use this medicine.'"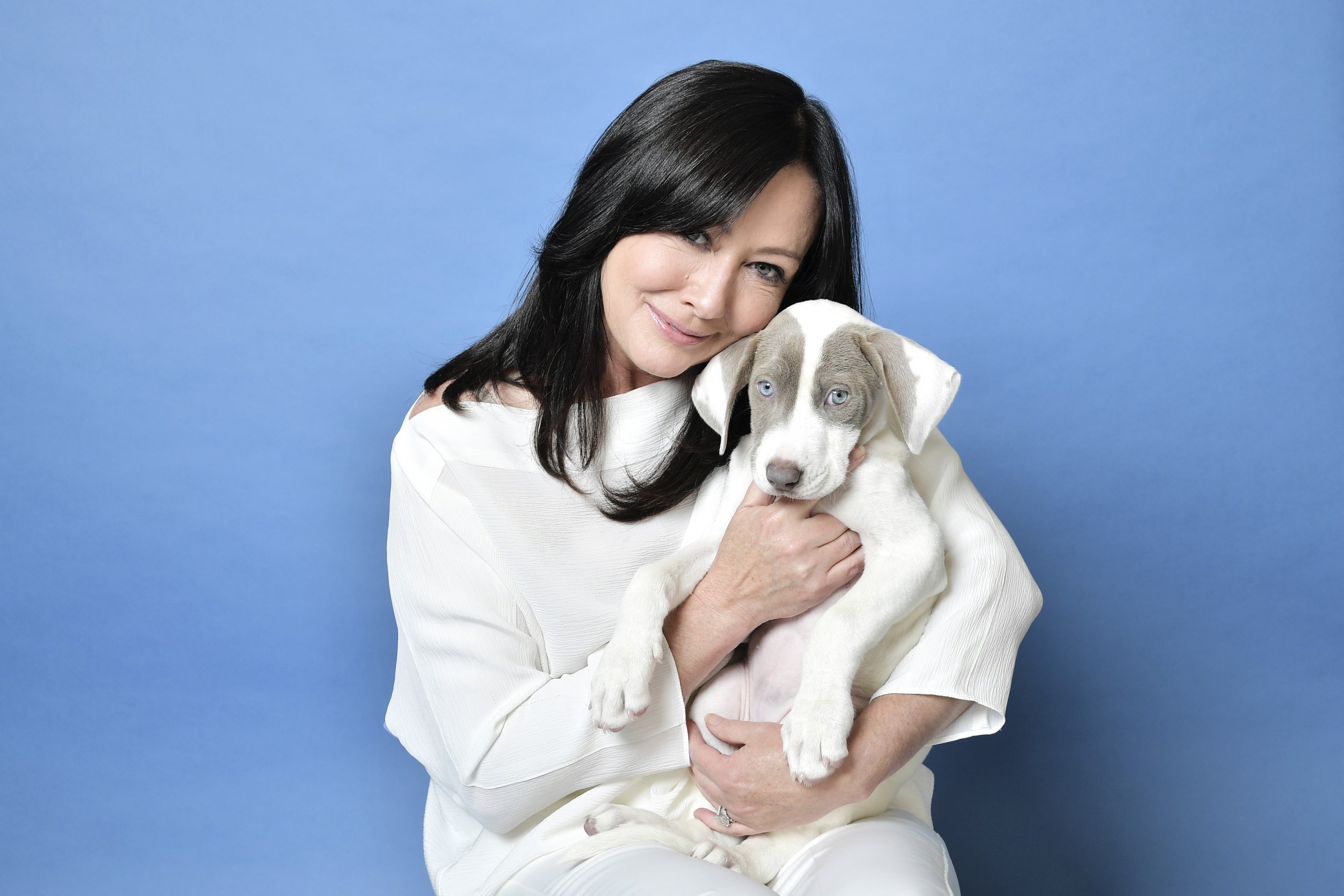 Other ways to help find the funding for your cancer bills is to connect with a social worker whose familiar with your type of cancer. That person typically knows the resources available to you and how you can access them.
You can also ask about patient assistance programs offered by pharamaceutical companies to people who can't afford the full cost of a specific drug or treatment. While there may be maximum income thresholds, it can be helpful to ask, as companies may make expected for newer drugs so people can try them.
READ MORE: Clinical Trials and What Statistics Really Mean
Nonprofit and advocacy groups also have programs in place to offer financial support to people who can't pay for their care. The Lazarex Cancer Foundation, for instance, reimburses patients for the costs associated with clinical trial participation, and other organizations such as the American Cancer Society and the Cancer Support Community may help patients secure lodging and travel for their care.
Know that you are not alone in your fight against the disease. If you're worried about how to pay for your necessary cancer treatment, there are resources and programs available to help make sure you can get the care you need at an affordable cost.
Learn more about SurvivorNet's rigorous medical review process.
---