Shannon's Focus on Faith & Family
Fox News anchor Shannon Bream relied on her faith to guide her through her husband Sheldon's brain tumor diagnosis.
Bream's new book, 'The Women of the Bible Speak: The Wisdom of 16 Women and Their Lessons for Today,' helps readers reflect on the meaning of each individual's life and faith can get us through difficult times.
According to the National Brain Tumor Society, about 85,000 people will be diagnosed with a brain tumor in 2021.  Approximately 70% of all brain tumors are benign (non-cancerous), while about 30% of all brain tumors are malignant (cancerous).
By Gayle Jo Carter
Read More
Like the women in her new book,
The Women of the Bible Speak: The Wisdom of 16 Women and Their Lessons for Today
, Fox News @ Night host Shannon Bream had to conjure up courage, strength and resilience when her then fiance Sheldon Bream received a diagnosis of a very rare brain tumor at age 24.
"He was a college athlete, very healthy, very strong, no history of that. It just sort of sucks the life out of you when you have no warning," says Bream.  "We were young, we were engaged, I was in law school and we had our whole lives ahead of us."
But first they had to get through Sheldon's surgery and recovery for his acoustic neuroma, a noncancerous tumor that develops on the main (vestibular) nerve leading from your inner ear to your brain.
"In a way you think nothing else matters. We got to figure out what this is. We gotta get him through it, whatever comes with it, this is our mission now," says Bream, who met her husband when the two were undergraduate students at Liberty University in Lynchburg, Virginia. "It puts everything into focus but it also very much knocks the wind out of you when you're young and optimistic and don't expect something like that."
In addition to her Biblical heroes like Esther and Deborah featured in her new book, which is currently a New York Times bestseller, Bream drew on the support of her living inspiration, her mom Marie Norris.  "She has the deepest faith of anyone I  know and she's so selfless," says the Florida native. "My mom is this prayer warrior. She doesn't say it flippantly. If someone says they're struggling she says 'I'm going to pray for you.' She really is all hours of the day and night praying for you."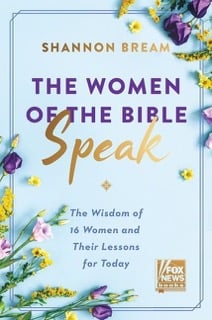 Norris, a teacher during Bream's childhood, is also a woman of action.
"We'd always have a big Sunday lunch after church and if my mom had to stop at the grocery store for a stick of butter or whatever, she's going to find someone who needed to come to lunch, to holiday dinner and anything else. She'll be the first person if you have a baby to show up with something or if you're in the hospital and need something. I tease her all the time, 'Mom, when I grow up, I want to be more like you,'" says Bream, a force herself having worn the crowns of both Miss Florida (1995) and Miss Virginia (1990).
In fact, it was Bream's mother who played a critical part in Sheldon's post-op as he moved in with Norris and Bream's stepfather while Bream continued with her law school studies at Florida State University. "Our family was very much an integral part of everything: of walking us through before, during and after, just being a complete support in every way possible," she expresses with gratitude.
A 'Dark' Recovery
Recuperation was not an easy time for either of them but for Sheldon it was particularly "dark,"  Bream shares as she describes the "somewhat unexpected" facial paralysis he battled in the months post surgery. "It would be like if you saw someone who had Bell's palsy or a stroke.  We knew there were things that could happen, but I think until it actually happens then the reality hits you.  He was a young guy. All of this was just a complete rattling of your system.  It was very, very difficult."
Throughout his treatment and recovery, Bream held tight to her daily rituals which include reading scripture, prayers and journaling.
"My faith is the grounding thing I start the day with," she says.
After months without improvement, Bream noticed the corner of Sheldon's mouth move.  "I didn't say anything right away because I didn't want to get his hopes up prematurely but I saw it again and I ripped out my compact from my purse and I'm putting it in his face saying, 'Your mouth is moving. Your mouth is moving.' I'm jumping around a Pizza Hut. …It was such a joyful thing because it was sort of his first glimmer of hope in his recovery."
Bream also depends on those habitual practices to counter any negativity she receives personally or professionally.
"It reminds me that people who will say nasty things or be rude on social media, that that's not real life. The fact we can wound each other so easily  behind anonymous computer keys is not the way we're meant to relate to each other," she insists.  "I believe we are all created in the image of God, and I think when we have that take on the day we can see each other. People who lash out at us are sometimes people who themselves have been hurt."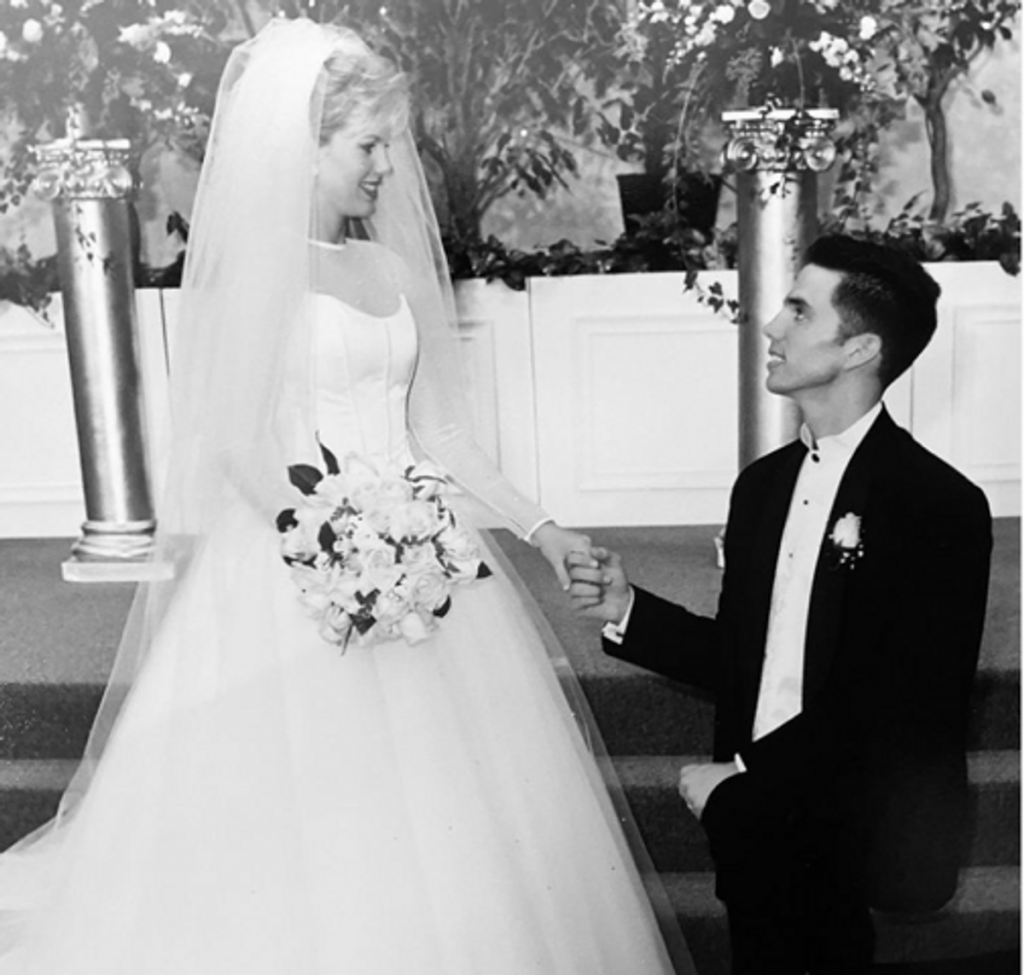 A Test of Faith
Looking back on that "dark valley" of their lives,  Bream recognizes that for many this is "a test that often doesn't end well." A period of time where you ask "Why am I here? Why is this happening?"
For the Breams, thankfully, the crisis ended up both "bolstering" their faith and their commitment to each other.
"We saw people reach out who didn't know us, from other churches, other bible studies, whatever the group was, they sent a note or a message: 'We've heard about you, we put you on our prayer list.' It was just such a beautiful  thing to see that people you'd probably never know or meet still wanted to help bear your burden and pray through your difficulties with you. That was just a really inspiring thing for us."
It also taught them early on in their relationship that  "there is a lot of strength in sticking together. We like to say that 'We're not perfect but we're perfect for each other.' I'm his number one fan and I think he's mine," says Bream. "When you're  actively looking to uplift and take care of someone else and you're both doing it in a marriage, it's a very healthy thing."
To people facing their own health crisis, Bream urges them to seek out as much information as you can from doctors and patients.
"Don't be afraid to ask as many questions as you can. We go to doctor appointments and you know the doctor is busy,  that the doctor has many other people to worry about but you are the patient in that room at the moment," she says. "You're not bothering them, that is their mission, that is their job, that is their service as a physician for us. The more questions we asked, the more information we got, the more helpful it was."
From other people with the same diagnosis, you learn practical information: about side effects; about treatments; long term effects; complications and all sorts of helpful things. These interactions also gave them lasting friendships.
"We've actually crossed paths with a number of people that have had that exact rare tumor," says Bream. "I think God allows that path to cross. I don't think anything happens by chance."
With Sheldon,  strong and healthy today — "he's the one who tricked me into running a marathon, he's the go getter" —  they are now those helpful guides.  "We've tried to be that resource to other people too along the way. When you can find people who've walked the same path as you, it gives you hope and it gives you the information to make the very best decisions. Whether good or bad, there's going to be no better resource."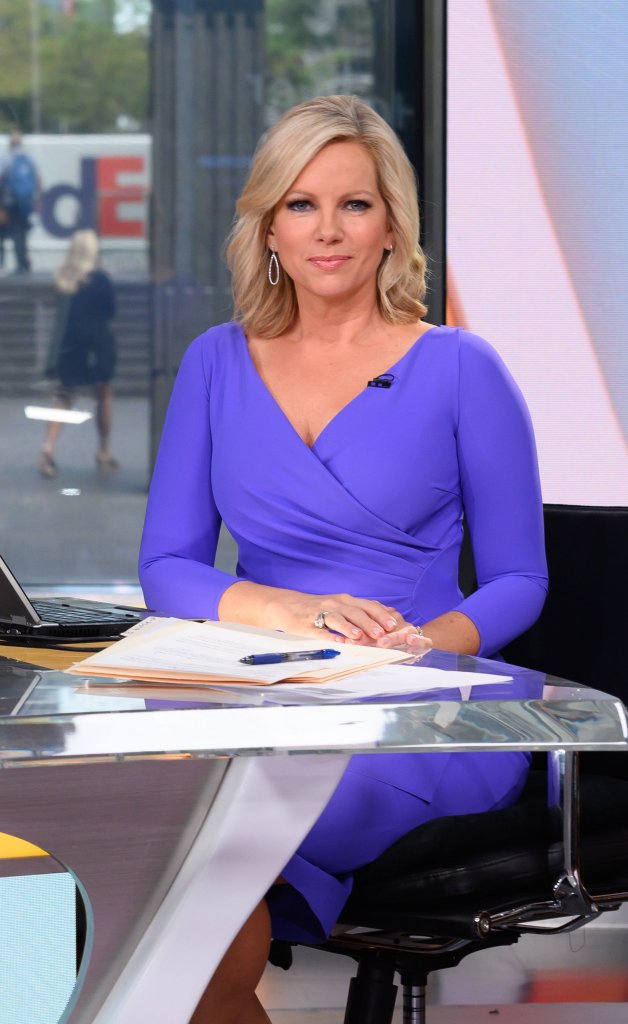 Shannon's Personal Pain
Bream also knows what it's like to physically struggle, having faced chronic eye pain for years until finding a diagnosis.
"I have a genetic cornea condition, where my cornea does not root back, which initially was kind of blown off as a dry eye or something else like that," she explains. "If you've ever scratched your eye… I lived in excruciating pain for years."
She is grateful for finally finding a doctor who diagnosed her with chronic erosion syndrome exacerbated by corneal map-dot-fingerprint dystrophy. While there isn't a cure, surgery and treatments have improved her situation.
"It gave much greater empathy for people who live in chronic pain, whether it's physical or emotional," she says. "I've had so many people reach out to me because they can't find a diagnosis or they can't find a doctor. I'm so happy when they do because I  remember how hopeless I was in the middle of that. I'm just happy to throw people a lifeline when they need it the most."
Though challenging at the time, Bream — who along with Sheldon turned 50 in 2020 — looks back on these crises in their lives and sees them as part of their bigger picture.
"There's a story that is being woven together all the time and we all have our part in that," says Bream. A lot of time we can't see it, maybe we see it later in our lives. In the end for both of us those [challenges] have made us grow spiritually, just feeling like god is a reliable someone to share your burden when you need it. He's faithful and he's there regardless of what world is throwing out. There's great comfort in that."
About Brain Tumors
According to the National Brain Tumor Society, 700,000 people in the United States are living with a primary brain tumor, and approximately 85,000 more will be diagnosed in 2021.  Approximately 70% of all brain tumors are benign (non-cancerous), while about 30% of all brain tumors are malignant (cancerous). The median age at diagnosis for a primary brain tumor is 60 years old.
Symptoms of a brain tumor include:
Headaches
Seizures
Difficulty thinking/speaking
Changes in personality
Loss of balance
Changes in vision
Sheldon Bream's brain tumor was an acoustic neuroma, also known as a schwannoma, vestibular schwannoma or neurilemmoma. The NBTS says this type of brain tumor  arises from cells that form a protective sheath around nerve fibers. Treatments include surgery or radiosurgery,  a high energy radiation.
Learn more about SurvivorNet's rigorous medical review process.