Sherry Pollex pauses for a second. She doesn't know how to respond when people say she's an "inspiration" and a "warrior" in her fight against cancer.
"It's hard to see yourself as a warrior when you're in it. You're in fight or flight mode," says Pollex, longtime girlfriend of NASCAR driver Martin Truex Jr. and founder of the Sherry Strong Integrative Medicine Oncology Clinic at Novant Health in Charlotte, North Carolina.
Read More
"We get to this point when we want to live so bad, we'll do anything to survive," says Pollex, who is known in the racing community for her strength and courage. "To me the definition of a warrior is someone who won't stop. I would hope anyone in my situation would do that."
Pollex's "situation" has meant fighting ovarian cancer since she first knew something was wrong nearly eight years ago. It was May 2014, "around my 35th birthday," Pollex says. "Everybody was outside by the pool, eating and drinking and cutting the cake. I just didn't feel right. I was thinking I don't even want to have a piece of cake. It was out of character for me."
'I Begged and Begged and Begged'
It was the start of a battle just to get a proper diagnosis. Her general practitioner kept telling her she was having "normal pain" from her periods, Pollex says. "I had lower back pains. I had severe bloating. I felt like I looked like I was three months pregnant. I thought I was pregnant, at one point."
The back and pelvic pain was the worst, she says. "As the months went on, I got caught up in this process of getting bounced around from doctor to doctor — patient pinball." One doctor said she had irritable bowel syndrome. Another said celiac. Her OBGYN did a transvaginal ultrasound and found cysts on her ovaries, but said they'd "go away on their own."
By July, two months later, Pollex was on vacation in the Bahamas with Truex Jr. (The two are not married and have no children.)  "I remember thinking the whole time we were there, I'm in pain. I couldn't even stand up; the pains in my pelvic area were so severe. I told Martin, 'Something is seriously wrong. I need to get home.'"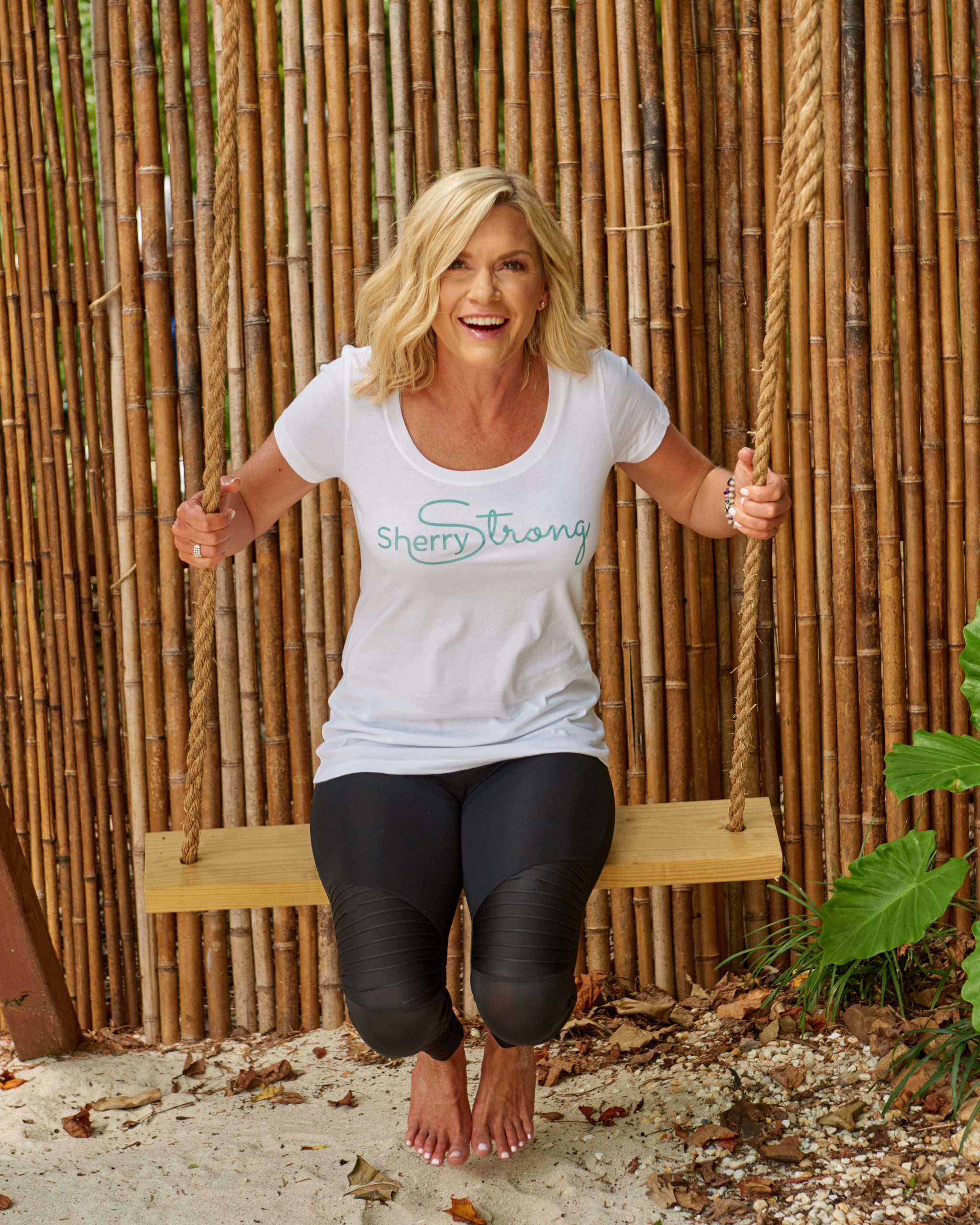 She kept trying to find someone to listen to her. "I begged and begged and begged for months for a CT scan."
Finally, a family friend, a doctor, called in the order. "That's when they found it had spread from the ovaries through the peritoneal area. It looked like a bomb went off inside of my body. I had tumors from my ovaries all the way up to my rib cage." She had Stage 3C ovarian cancer.
Was she angry?
"When you get that diagnosis, you're in such shock," recalls Pollex.
Did she think "why me?"
"I do remember having a 'why me' moment for a minute that day. I remember throwing myself down in the driveway and crying. I didn't cry in the doctor's office."
What ran through her head was: "I've done everything right in my life, and I've got one of the worst cancers you could possibly get."
Her woe-is-me moment only lasted for 10 minutes, tops, she says. Then, she told herself, "I will do everything in my power to fight this. I'm not going to go down easy." She switched her mindset, she says. Instead of asking "why me" she realized, "So why not me? It can happen to kids. Cancer doesn't discriminate."
'God Chose Me'
Pollex knew about kids and cancer because of The Martin Truex Jr. Foundation, started in 2007 and devoted to raising awareness and boosting advocacy for childhood cancer, and now ovarian cancer, too.
She knew she didn't want to spend her time feeling sorry for herself. "You don't have time to wonder why God chose this path for you," she says. "You have to believe there's a reason. For me, I already had a foundation that helped kids, and now I knew I wanted to shift the focus. God chose me."
Pollex, who had no history of ovarian cancer in her family, says began to see her cancer as "a badge of honor."
Flipping the switch mentally, she says, "was huge for my mental and physical wellbeing."
Viewing herself as being "chosen" was empowering and helped her physically. "The mind-body connection is huge. To me, 80% of fighting this disease believing you can beat it and be a beacon of hope."
Pollex would need to turn again and again to that well of emotion, that positive attitude.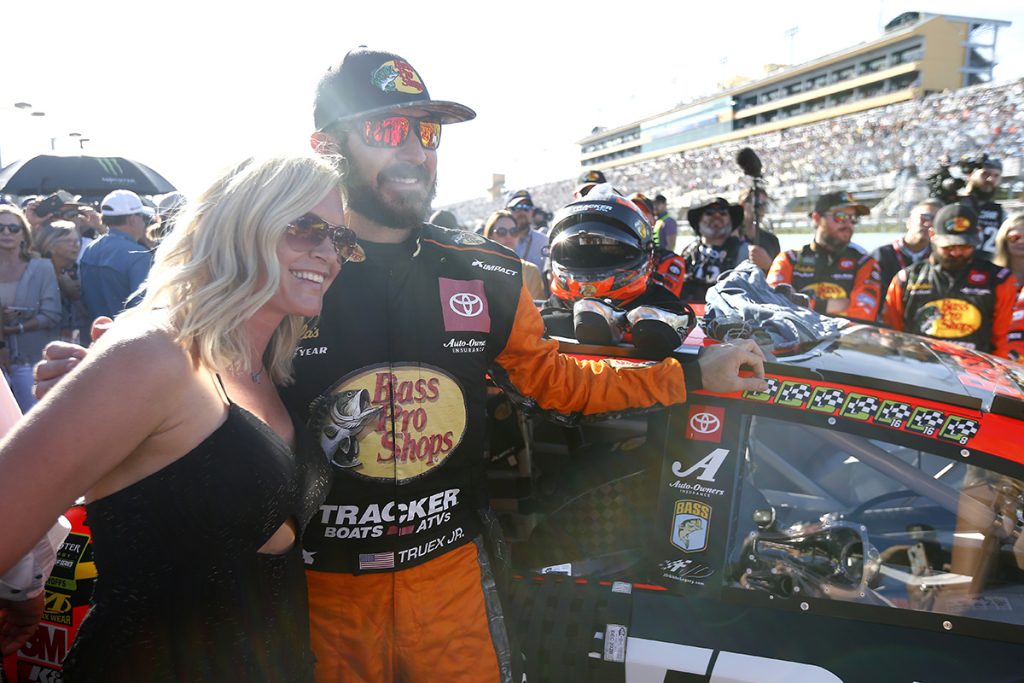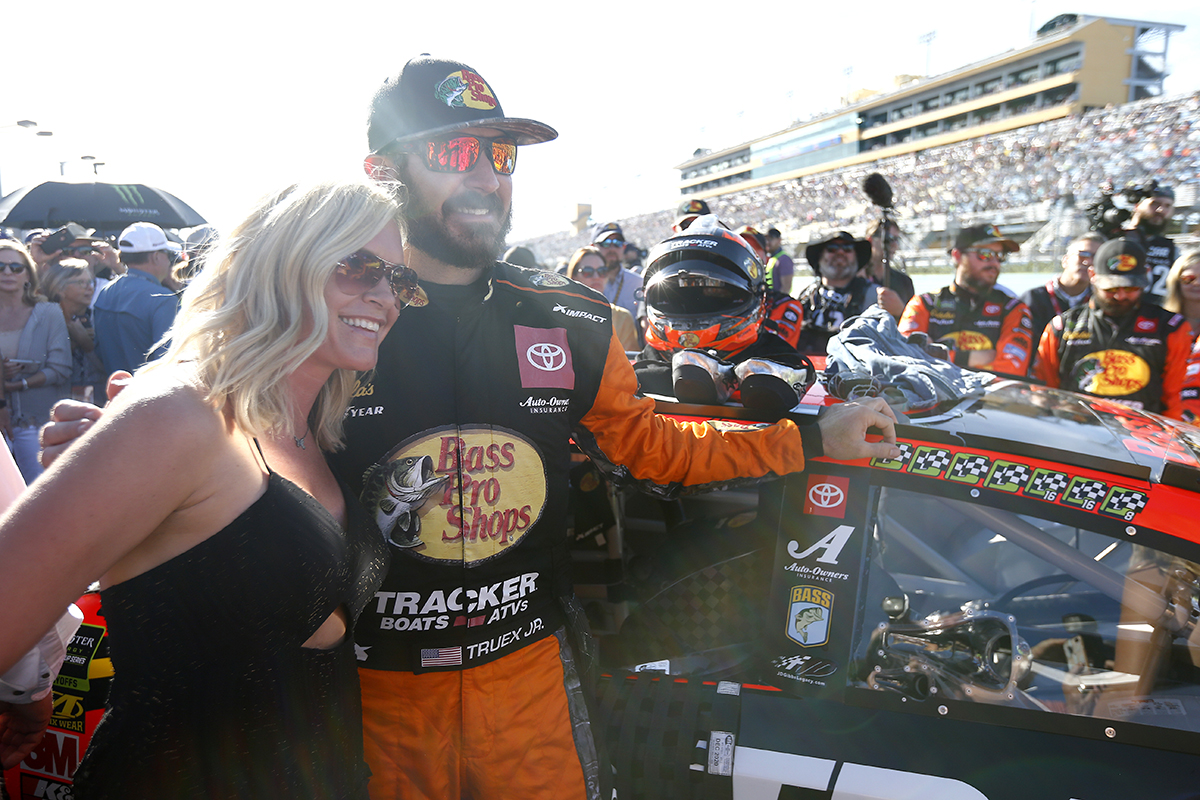 The First Debulking Surgery
Her first debulking surgery took eight hours and was in August 2014 at Novant Health in Charlotte. Debulking is important when the cancer has spread throughout the belly. One report said she had 40-50 tumors. Pollex can't confirm that, saying instead, "If you picked up a handful of sand, it was like that — plaque-like tumors blanketing my peritoneal area. I had a radical hysterectomy, liver resection, colon resection, appendectomy, stomach scraped. It was intense. Waking up after that surgery, was like, 'Whoa. You've gotten cut from your sternum to your pubic bone.'"
The debulking, she said, would give her a "way better chance of survival." But, she adds, "Those 10 days in the hospital were rough."
Six rounds of IV chemotherapy followed, using a port near her rib cage. "For eight hours they chemo wash you. They turn you around. Every 8 hours. That was the toughest six months of my life." And that's when she stopped recognizing herself. "You weigh 80 pounds, no hair, no eyelashes."
She recovered and had a reprieve, until the cancer returned 15 months later.
"I was pretty prepared for it. Which is sad," she says. "We know the recurrence rate is so high."
Treatment for Recurrent Ovarian Cancer
Waiting For The Other Shoe To Drop
But it was a statistic that she didn't know until her oncologist told her. "He said, 'You need to know there's an 80% recurrence rate in 2 years.' I love him to death, but I think telling a patient that is setting a patient up for failure. You're waiting for the other shoe to drop."
Pollex believes it's not beneficial to tell a patient survival rates. "I don't think any patient needs to know statistics. We're a statistic of one. We all are completely different human beings. Even if we have cancer. Even if we have Stage IIIc ovarian cancer. Our bodies are completely different and so is our DNA. We're treating everybody with the same treatment, but we're all so different. You can't look at a patient and tell her she's going to die. How do you know that?"
The cancer had returned in her spleen and liver. Another surgery was on the horizon and six more months of chemotherapy. In 2017, she started taking a PARP inhibitor and life was good. (PARP inhibitors are drugs that prevent cancer cells from repairing their damaged DNA.)
"I had almost three years of remission and felt amazing. I cherish those years. It was unbelievable. I made memories and did so many things I wanted to do."
Pollex also got into integrative modalities and noticed another area for improvement in the cancer world. "There's such a breakdown in our system of teaching cancer patients how to take care of themselves after we pump them full of drugs. You cannot be in the same environment you got sick in. We need to be teaching patients that," she says.
Integrative medicine for Pollex meant eating healthy foods, doing yoga and meditation and spending time in a hyperbaric chamber. (A hyperbaric chamber is an enclosure where a user breathes in oxygen at levels above normal atmospheric pressure.) She follows a ketogenic diet and gets "mistletoe injections in my body every week." While she takes a variety of supplements, she says that her regimen is not for every patient. "I don't recommend you go out and start taking them. You need to have a doctor overseeing that care." She adds that it's not covered by insurance — another factor to consider. That's also one reason she opened her Sherry Strong clinic in November 2020.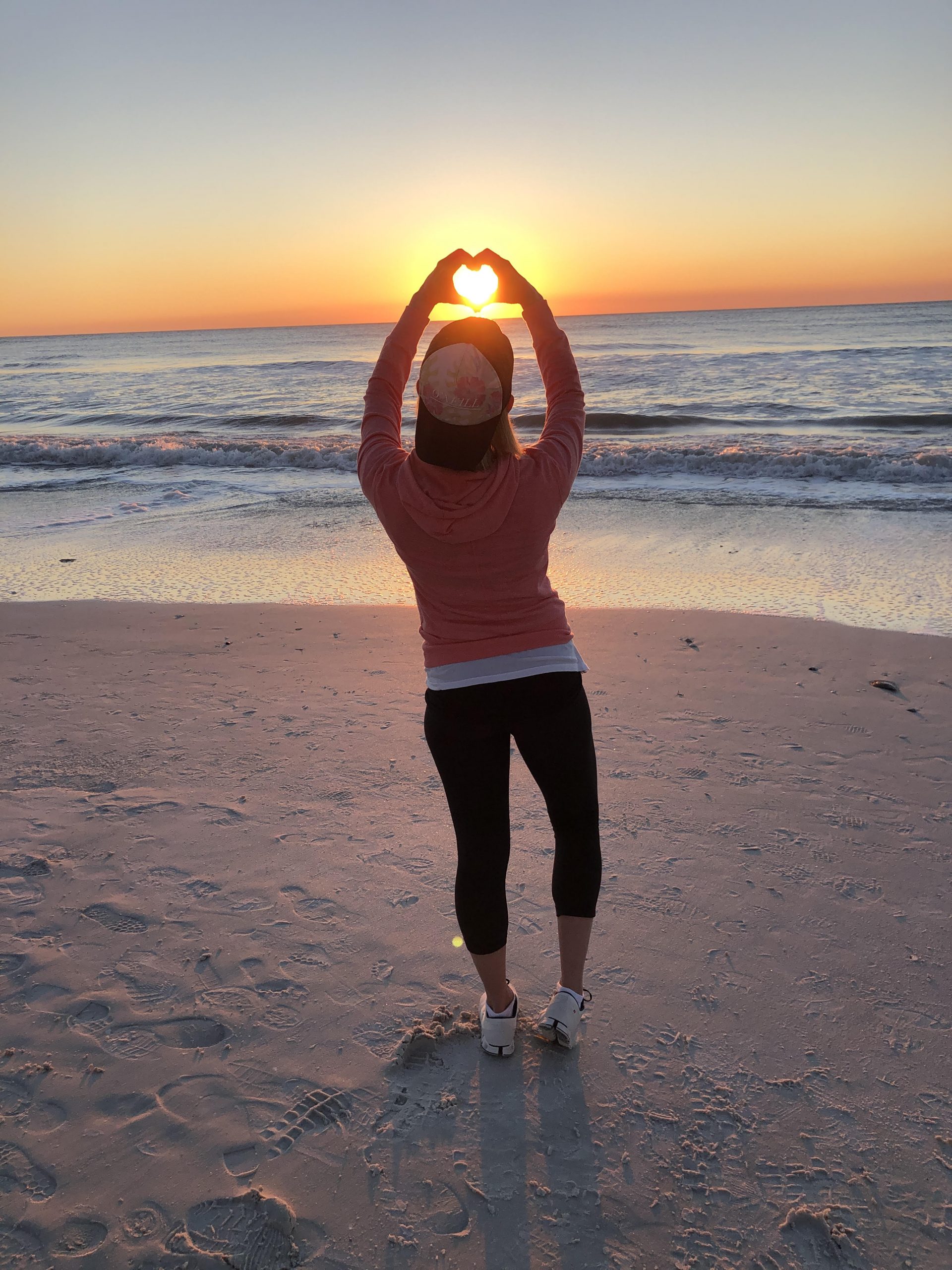 Fighting A Recurrence
Then, in December 2020, the cancer was back. "I had a tumor in my lung and a couple of plaque-like tumors covering my diaphragm." She underwent an "intense" surgery. "They jack your lungs up out of your body to pull the tumors out. That was brutal. I had to recover from that and do chemo again."
She finished in April 2021. And by September 2021, Pollex already had a new tumor. By December, "it had grown and had friends," she says, trying to sound light-hearted. Doctors suggested radiation and more chemo. At that point, Pollex says softly, "I declined."
In January, Pollex tried an experimental hyperthermia treatment, in which her body was brought to 107 degrees. "It's a heat therapy that has been used a long time in Europe," she says. "I figured I didn't have anything to lose by trying it."
She isn't hopeful now about the tumors. "I can feel them. I feel it in my lungs. It feels like I have a stitch in my side. Your body awareness is insane when you have cancer."
But her attitude is unflagging. "I'm hopeful that I can get back in remission," she says, her warrior courage shining through. "You have to be. The alternative is you believe you're going to die. If you let yourself go there, you'll go down a dark rabbit hole. You have to believe there is something out there for you."
Alicia Jones' Ovarian Cancer Survival Story
A New Mission
For her, that's the mission of bringing awareness, of talking about ovarian cancer. She brings up Gilda Radner, the comedian and Saturday Night Live actress who died from ovarian cancer in 1989. When Pollex first got cancer, she says, she didn't intend to become a spokeswoman and advocate. But, she says, "No one since Gilda Radner, who in the public eye, has said anything. I felt like it was my duty with NASCAR to speak for women who have no one."
The NASCAR community has been supportive every step of the way, says Pollex. "I wouldn't even know where to start. Not only the community of people we travel with, but fans. It's just been incredible. I can't even put it in to words."
As for how Truex Jr. is taking all of this, Pollex says, "It's been very difficult for him to watch me go through this." In a recent Fox interview, he shed tears as he spoke of Pollex. "I wouldn't wish this on my worst enemy," Pollex says. Her mother has moved in with them, and Pollex has a sister who lives down the street, which has helped allow Truex Jr. to continuing racing.
What she does wish for others is that we show more "empathy" toward each other on a daily basis. "You never know what someone's going through. I look normal on the outside!"
And she urges people living with cancer to advocate for yourself. Ask questions.
"We owe it to ourselves to be the best advocates. So many people are scared to challenge medical professionals. Just because they wear a white coat," she says.
She's about to post a handy guide on her website with 10 questions you should ask your doctor. And she has just opened a second place — a new wellness clinic with Advent Health in Daytona Beach, Florida. She's always looking forward, always thankful for each day.
"I've lived a really good life. I'm 42 now. I was diagnosed at 35. If God takes me now, what a life I've lived."
Learn more about SurvivorNet's rigorous medical review process.
---