'Talk Therapy' For Mental Health
Actor Jonah Hill, 38, released a new documentary showcasing his experience with talk therapy, especially with his therapist Phil Stutz.
Hill explains in the film his longtime battle with mental health, as he's dealt with self-worth issues, grief, and depression for a large part of his life.
The SurvivorNet community knows talk therapy is one of several methods to treat and deal with mental health struggles. Hill's documentary is a reminder of the benefits of speaking to a professional when going through a difficult time.
Are you unhappy with your therapist or the current method for addressing your mental health ? For actor Jonah Hill, 38, he says a 'traditional therapist' didn't work for him, until he found therapist
Dr. Phil Stutz
.  If you are seeking out a therapist and they aren't working for you, it's okay to find someone else that can address your needs.
The 21 Jump Street and The Wolf Of Wall Street star is sharing his own experience with talk therapy, in his new Netflix documentary Stutz, which follows Hill's sessions with Dr. Stutz. The viewer gets a front row seat into Hill's ongoing battle with mental health and his experience with past therapists not quite understanding his needs.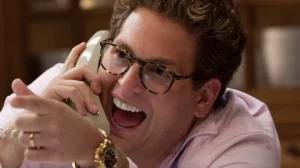 Read More
"So, before meeting you, my experience with therapy was very traditional in the sense that I would be talking, and the person would say, 'How does that feel?' or, 'Interesting,'—basically keeping me at a massive distance," said Hill speaking to Dr. Stutz, according to
Self
. "And I was thinking about how in traditional therapy, you're paying this person, and you save all your problems for them. And they just listen. And your friends, who are idiots, give you advice, unsolicited. And you want your friends just to listen, and you want your therapist to give you advice."
Hill says Dr. Stutz method is different and effective for him, which is why he's been with him for about five years.
"I was this wildly insecure kid," said Hill. "The work has been accepting and feeling that it's great to be this person."
According to a review from Decider, "One of the first tools Stutz uses with patients is the concept of a "life force pyramid," which has three levels: their relationship with their physical body, their relationship with people, and their relationship with themselves."
When Stutz was a prison psychiatrist on Rikers Island he said "the conceit was, if you go back into the past enough times, you'll find out how to solve your problem, which I thought was bullshit basically," he said in an interview with Goop.
"So I decided, what came naturally to me was to make it a little more practical," he said. "Give the patient a little bit more responsibility but also a bit more power to solve their problems and that inevitable led to Tools."
Tools is the method Stutz developed that gives patients methods or best practices that will enforce some sort of change in their life.
Hill's Mental Health Battle With Body Image, Grief
One of the ongoing issues Hill discusses in the film is his relationship with his body, specifically the trauma of fatphobic comments.
"Meeting you and starting our process was out of desperation to get happier," Hill said to Dr. Stutz in the film. "I just had no healthy self-esteem. Having grown up overweight was something that sounds like not a big deal…but for me personally, it intensely fucked me up."
Hill's weight-loss journey first began in 2011 but resumed in 2017 after he worked hard to lose the 40 lbs he gained for his 2015 role in War Dogs, according to Us Magazine. He reportedly enlisted the help o a nutritionist and trainer.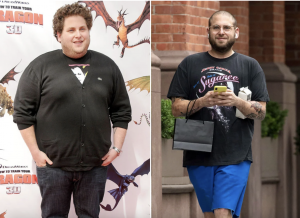 Hill adds: "I thought if I got successful, they wouldn't see [my weight]. And then I did, and all people did was just say more of that. And it hurt…and that still resides in me in a way that comes up."
Separately, Hill and Dr. Stutz discuss grief and losing their respective brothers at a young age.
"The only time I've had a massive experience with death, you were the person who got me through that," Hill said to Dr. Stutz.
Find The Right Option For Your Mental Health Needs
Whether it be a loss of a loved one, or a change in life brought on by a cancer diagnosis, "grief comes in waves," says Dr. Scott Irwin, a psychiatrist and Director of Supportive Care Services at Cedars-Sinai Medical Center.
"They're grieving the change in their life, the future they had imagined is now different," he told SurvivorNet in a previous interview. Some days can be tougher than others, but Dr. Irwin says talk therapy is helpful so it's important to reach out to your doctor, to a therapist or to support groups in your community.
Dealing With Grief Related to Health Problems
Treatment options for people struggling with mental health really run the gamut. While some people may benefit from seeking the help of a psychologist and getting on medication, others see great improvement by simply implementing some lifestyle changes, such as prioritizing exercise and cutting back on alcohol.
Those struggling should know that they are not alone — about one in five American adults has experienced some sort of mental health issue, according to mentalhealth.gov. However, what worked to help someone else cope may not necessarily help you — as treatment must be individualized.
To maintain a positive mindset and address mental health struggles you may be having, treatment may include:
Seeking professional help from a psychiatrist or therapist
Learning healthy coping skills
Medication such as antidepressants
Adding more physical activity to your routine
Adjusting your sleep schedule
Connecting with others via support groups
Mindfulness and meditation
No Reason For Feeling Shame
Hill's documentary will hopefully help people realize there is no reason to be embarrassed about seeking out mental health tools.
There's nothing to be ashamed of and it is important to realize you are not alone. The CDC reports that more than 20% of American adults said they sought out mental health treatment over the past year, according to a 2020 survey. Among those people, 16.5% said they had taken some sort of medication for their mental health and 10.1% said they had received counseling or therapy.
The term mental health refers to both our emotional and psychological well-being. Our mental health can affect how we think, feel, and behave. There are also certain triggers, such as stress, traumatic events, or change in your physical health can affect mental health.
It's really important to keep tabs on your mental health and, if necessary, seek treatment. This doesn't necessarily mean traditional therapy because while it may be really helpful (even life-changing) for some, that doesn't mean it's for everyone.
Dr. Samantha Boardman, a New York-based psychologist, explains how to be "realistically optimistic" when learning to cope with mental health struggles.
How to Be Realistically Optimistic: Coping With Mental Health Long-Term
Problems with mood and overall mental well-being can be attributed to several factors. For some people it's genetic, while others may be experiencing a response to some sort of stressor or past trauma.
"I think flexibility is really a core of how to manage it," Dr. Boardman. "Are your coping strategies that you're using now, are they helpful in the way that they were in the past?"
Learn more about SurvivorNet's rigorous medical review process.
---