Survivors In More Ways Than One
The CBS reality show Survivor is currently in its 42nd season. It first aired in 2000.
Survivor is a game of mental and physical strength. And resilience is a common trait amongst many of its players – something many cancer warriors embody as well.
Over the course of it many years on air, the show has had many contestants who've also battled cancer. Some of these contestants include Daniel Strunk, Ethan Zohn, Rupert Boneham, Cliff Robinson, Sunday Burquest, Jennifer Lyon and Angie Jakusz.
The
CBS
reality series
Survivor
has attracted many a tough contestant over its multi-decade span on the air. And with the 42nd season heating up, we'd like to take the time to point out some of the cancer warriors that've competed on the show.
Survivor, which first aired in 2000, brings castaways to a remote island to battle it out physically and mentally in a quest to win $1 million and the title of "Sole Survivor." So, naturally, resilience is a common theme amongst the immensely popular show's competitors – a trait we often find in cancer warriors.
Daniel Strunk: Season 42 of Survivor
Read More
SPOILER ALERT: The first contestant we're going to talk about, Daniel Strunk, comes from the current season of
Survivor
. Strunk, who grew up in Cincinnati, Ohio, considered it "a lifelong dream" to finally end up on the reality series and knew he wanted to share his cancer journey with viewers watching the show.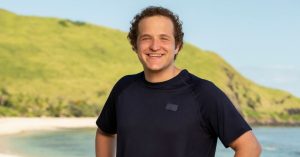 "At age 15, I was diagnosed with leukemia," he said during a monologue portion of the first episode. "I went through like 3 years of chemotherapy, and one of the things that helped me through all this was watching survivor. It was just a way of enjoying something that brought me to a different world."
What Is A Blood Cancer – How Is It Different?
He's still cancer-free today, but seeing how far he's come since that "rough" time in his life has only made him appreciate the experience more.
"The idea to now go from a hospital bed where I could not support myself and have the strength to like brush my teeth to like being on an island about to have the adventure of a lifetime – it's surreal," he said. "And how could I not say 'yes' to that opportunity."
RELATED: 'It's A Lifelong Dream!' Ohio Man Competes On 'Survivor' After 'Surviving' Brave Cancer Battle
He also made sure to explain the main reason why he wanted to be on Survivor in the first place.
"The number one reason I am here is because there is like some kid out there in some hospital bed longing to have an adventure of this sort or just like leave the hospital, and I am out here because I'm playing for that kid," he said.
Sadly – and here's the SPOILER – the 30-year-old law clerk has recently been voted off the show. But even though he was disappointed, Strunk still had a good attitude when the show's iconic host, Jeff Probst, snuffed out his torch.
"Only once in a lifetime, I'm gonna enjoy this," he said as Jeff extinguished his fire.
The episode ended with a recap from Strunk about how he felt about his exit from the show.
"I got totally blindsided," he said. "I would have preferred to execute the blind side, but at least I got a form of blindside – that's part of the Survivor experience."
He ended his closing remarks with a heartwarming sentiment that reflects his resilient attitude as a childhood cancer survivor.
"If I could've scripted my life, I probably wouldn't have given myself leukemia right?" he said. "And if I could've scripted survivor, I probably would've had myself winning. But the beauty of life is that it's unscripted – that's how we find meaning in it."
Ethan Zohn: Seasons 3, 8 and 40 of Survivor
Next up, we have fan favorite Ethan Zohn, 48. Zohn, who was a three-time contestant on the reality series and won the first time he played, was diagnosed with CD20-positive Hodgkin lymphoma when he was just 35 years old as he was training for the New York City marathon. The diagnosis came after he first experienced really itchy skin and eventually found a swollen lymph node that had popped out of the side of his neck.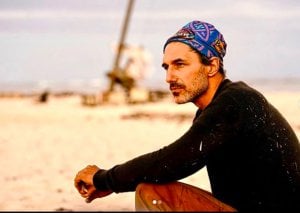 The former professional soccer player then underwent chemotherapy, radiation and two stem cell transplants for treatment. Less than two years after the first transplant was when his cancer relapsed.
RELATED: "Survivor" Champion Ethan Zohn Says Meditation & Mindfulness Helped Him Battle Lymphoma
But for Zohn, the most difficult part of his cancer journey was not receiving his diagnosis or learning that his disease had returned – first after chemotherapy and later following a failed stem cell transplant – but rather adjusting to life after he beat the disease.
"You know, when a doctor tells you to do something, or you'll die, you pretty much do it," Zohn previously told SurvivorNet. "There's no choice, and so it was kind of easy for me to go through cancer."
RELATED: 'Cancer Twice, Don't Have a Job, Can't Have Kids': 'Survivor' Winner Ethan Zohn Reveals Post-Cancer Struggles With Dating and Confidence and How His Now-Wife Got Him Back on Track
With so much on his mind as a young cancer survivor, Zohn really struggled. That's why he eventually teamed up with the Lymphoma Research Foundation to spread awareness about all stages of the cancer journey in the hopes that others wouldn't feel as lost after conquering cancer.
"As a young adult facing a cancer diagnosis and then living in remission, there's so many, you know, aspects of our journey that differ from pediatrics and older adults," Zohn said. "It's fertility; it's insurance, it's getting your job, it's dating, marriage. All this stuff is going through your mind, and they're just weren't that many resources for me to look into."
Thankfully, he's been cancer-free since 2012, and he still has a desire to champion for other cancer survivors. Most recently, the Lexington, Massachusetts, native decided to compete in the 2022 Boston Marathon to celebrate ten years of remission and work with AKTIV Against Cancer – an organization that works to ensure that exercise is an integral part of cancer treatment.
View this post on Instagram
"There you have it," he said in a recent video posted to his Instagram page. "I did it – 26.2 miles, high on life. Feels so good, 10 years in remission, Unbelievable… Today is such a special and magical and epic day."
Rupert Boneham: Seasons 7, 8, 20 and 27 of Survivor
Rupert Boneham, 58, is another beloved Survivor contestant. And though he never won the title of "Sole Survivor" during his four seasons of competition, Boneham did win the fan favorite $1 million prize for the Survivor: All-Stars season (season 8).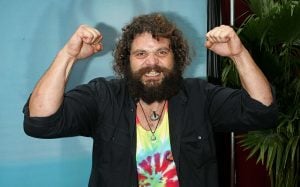 Sadly, Boneham was diagnosed with throat cancer, specifically cancer of the vocal cords, in 2021 after his throat was bothering him to the point where he could barely talk.
RELATED: Beloved 'Survivor' Contestant Rupert Boneham, 57, Opens Up About Battle With Throat Cancer: 'I Am Honestly Thankful That I Have a Voice'
"For a while, I was really terrified that I wouldn't be able to talk anymore," Boneham told CBS4 News in Indianapolis, Indiana — his hometown. "I had resigned myself never to be able to roar … the guy who could talk and you know, be rough."
Adding His Voice to the Chorus — Artist and Throat Cancer Survivor Michael Rees Gets Behind HPV Vaccine Awareness
But after two successful surgeries, Boneham has regained his ability to roar – just as he always did on the show.
"Having my mortality shown to me, and smacked in the face with it, shows me I don't have an unlimited amount of time," he says. "I used to believe I'm going to be here forever! I am honestly thankful that I have a voice."
And now even more determined to do good things with his life, Boneham has re-dedicated himself to helping others through his non-profit, Rupert's Kids, which "takes individuals who have recently been released from the correctional facility and helps them become active and contributing members of society."
"Made me understand how really important it has always been for me to create something that helps others," Boneham said. "I really loved being Rupert from Survivor, but I really loved being Rupert the Mentor."
Cliff Robinson: Season 28 of Survivor
Cliff Robinson is another cancer warrior to compete on the show during the Survivor: Cagayan season. But just like this former NBA All-Star fought for his place on Survivor and in professional basketball, he also bravely fought a battle against cancer.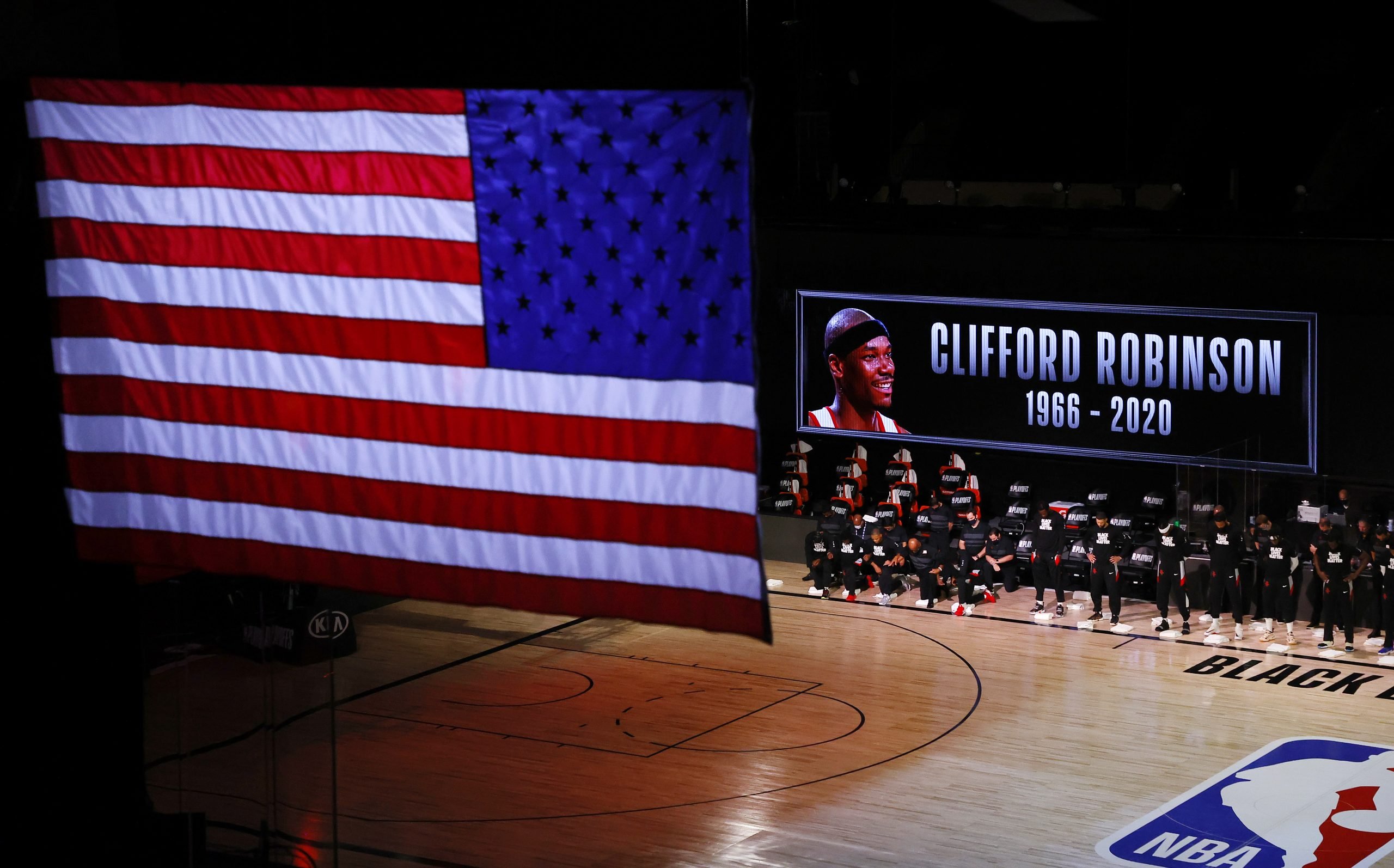 According to a former fundraising campaign for the Leukemia & Lymphoma Society set up by his family in his honor, Robinson lost a year-and-a-half-long battle against diffuse large B cell lymphoma on August 29, 2020. He was 53 years old.
Among the many people to share their condolences after Robinson's passing was Survivor host Probst.
View this post on Instagram
"To have Cliff Robinson, an NBA All-Star, play Survivor was a personal highlight for me," Probst wrote in a social media post dedicated to Robinson. "And he was one of the classiest people to ever play the game. He treated the other cast members and the entire crew with grace and respect. My condolences go out to his family"
The Portland Trail Blazers, the NBA team Robinson played for also made a touching statement about their former player.
"The Trail Blazers organization is deeply saddened by the passing of Trail Blazers great Cliff Robinson," the statement read. "His personality and energy were unmatched, and his contributions on the court were unmistakable, helping the Trail Blazers into the playoffs each of his eight seasons with the team.
"Uncle Cliffy will be greatly missed by the Trail Blazers and all of Rip City."
Sunday Burquest: Season 33 of Survivor
Sunday Burquest competed on Survivor: Millennials vs. Gen X in 2016 as a breast cancer survivor. She was diagnosed with stage 3 breast cancer on April 11, 2012, and underwent multiple surgeries, eight rounds of chemotherapy and radiation before being deemed cancer-free.
Then, the brave Survivor contestant had to face a battle with cancer, again, when she was diagnosed with advanced esophageal cancer in June 2020. During her fight against the disease, she often drew on her faith for the will to carry on. In an Instagram post, Burquest compared her cancer battle to a frustrating and utterly exhausting immunity challenge she faced on the show.
View this post on Instagram
"This challenge was one of my most difficult of the game," Burquest wrote under a picture of her competing. "That day, even fighting my way through the hot sand – I had hope. Today fighting through cancer and symptoms, I HAVE HOPE."
Sadly, she passed of the disease at the age of 50 in April 2021. But the author, speaker and former youth pastor for Living Word Christian Center's Northwest campus in Rogers, Minnesota, didn't leave this world without making an impact on and off the reality show.
View this post on Instagram
"Sunday Burquest had one of the brightest smiles of any person to ever play Survivor. She radiated kindness and understanding to anyone lucky enough to be in her presence," Probst wrote in an Instagram post following her death. "She seemed to understand better than most, that life is for living, so say yes to life whenever possible."
Jennifer Lyon: Season 10 of Survivor
Jennifer Lyon competed during Survivor: Palau which was filmed in 2004 and premiered in 2005. She came in fourth place during that season – surviving for 37 of the 39 days of the show – and made many friendships along the way.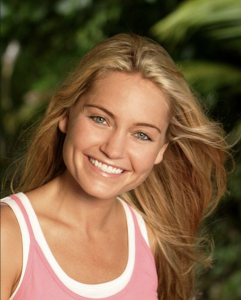 But in a devastating turn of events, the reality TV star faced a shocking breast cancer diagnosis just a few months after her appearance on the show.
"In the summer of 2004, I felt something in my right breast that didn't feel normal," Lyon told PEOPLE. "I thought it was probably scar tissue related to my breast implants. So I let it go – for a long time."
Risk Factors for Breast Cancer
For treatment, she underwent a double mastectomy followed by chemotherapy. Looking to her Survivor experience for inspiration, Lyon said some of the lessons she learned from the show carried over into her cancer battle.
"Survivor taught me there's an end in sight," she said. "As hard as it is, it will be over, and you have to appreciate every day."
Lyon passed away on January 19, 2010, at age 37. But she had support from some of her Survivor friends along the way including from the iconic host. Probst even spoke with her near the end of her breast cancer journey "about the idea that death is such a hard subject and so many of us simply don't know what is appropriate to say, so we end up saying the wrong thing for all the right reasons."
"If I learned anything from Jenn it is this: Don t be afraid to ask someone how they are truly feeling about dying," Probst said. "Don't shy away from the scary parts of death. They need someone to talk to about what is going on inside their head. Most importantly, encourage them to let go of the expectations of others and give them permission to do what is right for them, even if it means letting go"
Angie Jakusz: Season 10 of Survivor
A final cancer warrior we'd like to mention from the show is Angie Jakusz. She also competed during the Survivor: Palau season, but she was voted off in 13th place.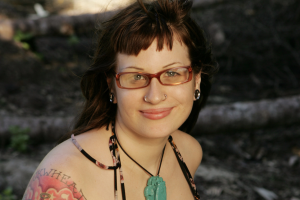 Born and raised in Waukesha, Wisconsin, Jakusz was just 25 years old when she competed on the show, and she had to fight to stay in the game right from the get-go – partly because her unconventional looks and colorful tattoos made her an initial target.
"People have to remember back in 2005 women weren't cast on Survivor with dreads and tattoos," Survivor: Palau contestant Coby Archa told PEOPLE. "She broke the casting barrier. Fans related to her story so much. And a lot of people wanted to see her play again for her strength."
According to a GoFundMe set up to help her family's medical debts, Jakusz was diagnosed with a rare form of squamous cell colorectal cancer. Her fight against the disease began in 2017, but it took three months to correctly diagnose her illness. And it's unclear exactly when she she finished treatment for her cancer the first time, but a post in the GoFundMe explained that her cancer had returned in March of 2020.
"You Shouldn't Die From Embarrassment": Colorectal Cancer Can Be Prevented
"Angie fought her hardest," the GoFundMe read. "For the second time Angie braved chemotherapy and radiation. When it became clear that wasn't working, Angie was moved to immunotherapy treatments. Unfortunately, that also was not successful and Angie spent the last two months at home with hospice care.
Jakusz passed away on Friday, January 8, 2021, at just 40 years old.
"Angie was an incredibly passionate person with an extraordinary lust for life," her loved ones wrote in an obituary.
Learn more about SurvivorNet's rigorous medical review process.