"Three's Company" star Suzanne Somers, who was diagnosed with breast cancer at age 49, said in an interview with Fox News that the diagnosis changed her life in many ways. Perhaps most profoundly, she said, it was the first time she had thought about her own mortality.
"You think of your mortality for the first time," Somers, 73, told Fox. "[Before my diagnosis], I was on top of the world. Nothing felt wrong with my body. But when your doctor utters the word 'cancer,' you feel your mortality and it's heavy. I remember walking down the beach with my husband and we just held each other."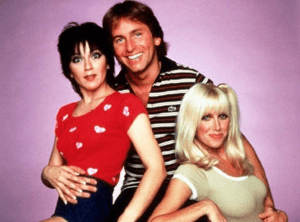 Read More
She also spoke about how her personal choice was to make major changes to certain lifestyle habits, such as her diet and the kinds of beauty products she uses as a part of her recovery.
Somers said she was heavily criticized for her choice of cancer treatment. She rejected chemotherapy, and underwent a lumpectomy — where a surgeon removes the part of the breast that is infected with cancer — and radiation to treat her disease. When it came time to think about breast reconstruction, she had told Us Weekly, she wanted to look beyond traditional reconstruction options. Somers found a doctor at the University of Tokyo who was leading a clinical trial on using stem cells to regenerate the breast and became the first woman in the U.S. to legally undergo a process called "cell-assisted lipotransfer," Us Weekly reported.
RELATED: Breast Reconstruction — What Are the Options?
After the procedure, Somers decided to make some changes to her life, she told Fox.
"It took courage to approach cancer in a different way," she said. "I was so lambasted in the press. But I really wanted to change the way I eat and what I put in my body … I don't tell anybody what to do. I never give advice. The decision I made was the best one for me. You should always speak with your doctor and start that dialogue. It's your life on the line."
Since her diagnosis and subsequent treatment, Somers, who said she does not want her body to be "a host for the disease," began growing her own food, eating organic, and cut out fish due to antibiotics. She also launched an organic beauty line called Suzanne Organics, which offers hair, skin, body and makeup products that are gluten and toxin-free.
Alternative Medicine vs. Integrative Medicine
Somers makes an important point — that the treatment route a person takes is their own choice, and should be made with their doctor.  And alternative treatment methods, say experts, should never replace traditional medicine that is backed by science.
In a previous conversation with SurvivorNet, Dr. Ann Partridge, an oncologist at Dana-Farber Cancer Institute, explained that a lot of people are "selling hope" with alternative cancer treatment methods that may sound more appealing than traditional treatments like chemotherapy or surgery.
"When someone's putting something into their body, I have two major concerns," Dr. Partridge said. "One is that it might interact with something that I'm recommending as an oncologist … or might increase the side effects they have from treatment, so that really worries me.
"The second big thing is that, understandably, some of these therapies are much more appealing than some of our standard therapies in the general medical world, like chemotherapy or surgery, " she continued. "Wouldn't it be much nicer to take a vitamin and treat your cancer? [But] the studies have not been done in the rigorous way that we do cancer treatment trials to tell us for sure that that's not harmful. And we've been burned before in the medical community, where we've tested vitamins in terms of prevention of cancers and found that, actually, the people who took the vitamins actually had more cancer."
RELATED: What is Mindfulness and How Can it Help People With Cancer?
However, Dr. Partridge added that integrative therapies — or incorporating wellness methods or treatments into a person's life in addition to those tried and tested cancer treatment methods — can make a huge difference in the recovery process, and she recommends them. Things like yoga, exercise, mindfulness, acupuncture and changes to diet can be beneficial in managing stress and side effects from cancer treatment.
Learn more about SurvivorNet's rigorous medical review process.