Navigating Life's Curveballs
Niamh O'Donoghue from County Cork, Ireland was just 29 when she was diagnosed with breast cancer.
The school teacher was "living her best life" teaching in Abu Dhabi, while enjoying the pool party scene on the weekends. Then she had to face going through a mastectomy due to carrying the BRCA1 gene mutation.
There are several different genetic tests available to find out if you have the BRCA1 or BRCA2 gene mutation. If you discover that you do have a mutation, there are options available to manage your cancer risk. Call you doctor to discuss options today.
Southern Ireland-born Niamh O'Donoghue was just 29 years old when she was diagnosed with breast cancer after feeling a lump and swollen lymph nodes. Thinking she was likely in the clear due to her age—and because she had just gotten the COVID vaccine, which can cause
swollen lymph nodes
—she went and got checked "just in case."
And thankfully she did, because the disease had already advanced to stage 2 when she caught it.
Read More
The school teacher was "living her best life" teaching in Abu Dhabi, while enjoying the pool party scene on the weekends.
"Around April or May last year, I had just gotten my second Covid vaccine, and they said one of the side-effects of that was you could have swollen lymph nodes," Niamh told RSVP.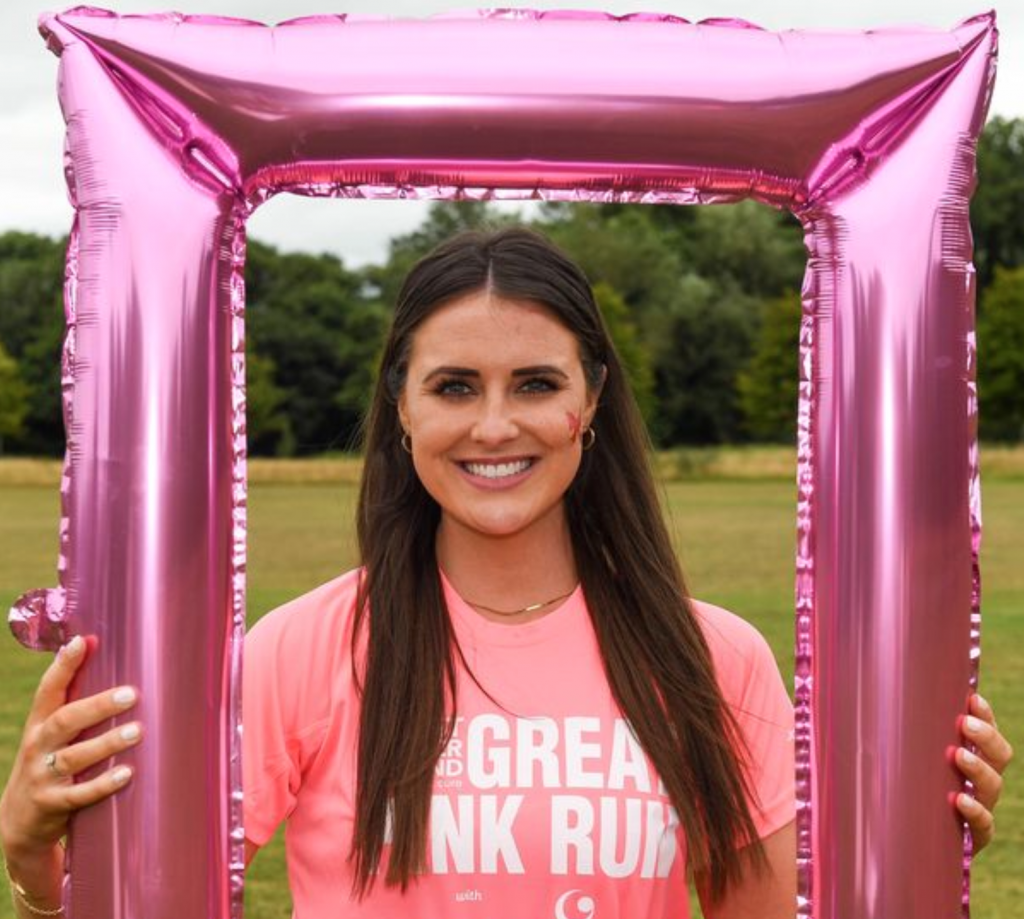 Niamh's Breast Cancer Diagnosis
When Niamh went to get it checked "just in case," her doctor agreed it was hopefully nothing, and scheduled an ultrasound. When the results came back inconclusive, she went ahead and cleared further testing, including a mammogram and biopsy.
"I still didn't think it was anything serious, and a few days after my biopsy I flew home to Ireland for the summer," Niamh said. "The next day, I got a call to say I had stage 2 breast cancer."
Related: Handling Fear When You Get the Diagnosis
She decided to stay put in Ireland so that she could be treated near her family. "Two weeks after I was told I had cancer, I had a lumpectomy and a lymph node biopsy."
Thankfully nothing had spread, and she underwent chemotherapy and radiation, standard treatment for breast cancer.
Then Niamh found out she carried the BRCA1 gene mutation, meaning her risk of a breast cancer recurrence was much higher. In addition, according to Dr. Rebecca Arend, Associate Scientist at the University of Alabama, Birmingham, "it is estimated that about 44 percent of women who inherit a harmful BRCA1 mutation, and about 17 percent of women who inherit a harmful BRCA2 mutation, will develop ovarian cancer."
In addition to that vital health information, Niamh shared that her grandmother unfortunately died from the disease.
As a result of her genetic and family history, her medical team suggested a mastectomy. Though it was difficult to go through having her breasts removed at such a young age. She knows the alternative is worse
When Should You Consider a Mastectomy?
"If I didn't get a mastectomy, I would have to go for constant scans and checks and I would always be worrying, so I didn't feel like I had much of a choice!" she added, also explaining that she chose to have breast reconstruction.
"My 29th year was tough, so turning 30 was a big milestone for me," Niamh expressed. "I feel very grateful that I have my health back and I'm able to do things I wasn't able to do this time last year."
Niamh is sharing her story as a wake-up call to the possibility of getting the disease early.
"You're never too young, too fit or too healthy to get breast cancer and when caught early, it is curable," she reminded. "Early detection is so important. Even if you think it's nothing, get it checked."
Learn more about SurvivorNet's rigorous medical review process.