We see thousands of stories at survivorNet, and we've never seen anything quite like this. A 12-year-old and her her mom were both diagnosed with cancer at the same time, and they both beat it.
Bella Simmons from Nashville, Tennessee was diagnosed with a rare form of muscle cancer when she was four years old. At the time, she was treated at Vanderbilt-Ingram Cancer Center, and beat the disease. But at the age of seven, the illness came back.
Read More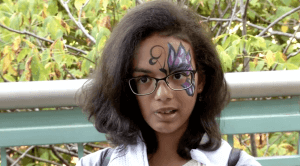 "It feels good, to be honest, because I know a lot of people don't always make it through, and I think I'm really lucky to be a person who survived it twice," Bella told Fox17 Nashville.
But the second time Bella was diagnosed, Bella's mom learned that she too had cancer. "I go home and I see my mom, Orshi, and my father crying," Bella said. "I asked what's wrong, and they're like, we think your mother may have breast cancer."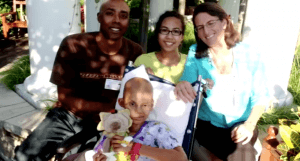 Orshi said that receiving the diagnosis was terrifying, especially since she knew what the treatment process involved, having lived it with her daughter. "Absolutely frightening," she said. "Because I knew what she went through here at Vanderbilt, and I was like, OK, here we go again, we have to do this, and there's no way we can do double chemo at the same time in the same family."
"It was really heartbreaking to see my mom go through that," Bella said.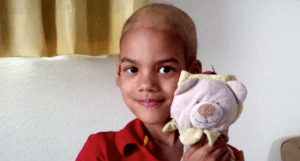 Orshi told the Nashville Channel that she knows how important it is to look for the silver linings in life, "Somehow, you have to find the positive, no matter what," Orshi said. "Pity-party is fine, it's required, but only for a minute, until you recollect yourself, and again, only forward, no other way. Only forward."
While this is a pretty unique case, SurvivorNet has spoken to a lot of other survivors who talk about the importance of their mother daughter bond during cancer. For a lot of women, that bond grows stronger in so many ways while coping with the illness, so we wanted to include a story that sheds a little light on mothers and daughters, in honor of the Simmons family and their journey.
Mothers and daughters during cancer
There's nothing like a good buzz cut to bring a family together. Brittney Beadle was diagnosed with metastatic breast cancer at 18 years old. When her hair started to fall out after she began treatment, she figured she'd cut her losses and shave her hair off. She was in for a pleasant, and heart-warming, surprise when her whole family decided to follow suit.
Breast cancer survivor Brittany Beadle talks about her bond with her mom during her cancer battle
"Throughout this entire journey my mom was always there for me … when my hair started falling out, and I said 'Mom, we need to shave my hair,' she took the buzzer and she shaved her head with me," Brittney says. Shortly after, her brother decided to get on board with a buzz cut as well. "We were just a family of shaved heads," Brittney laughs.
Learn more about SurvivorNet's rigorous medical review process.
---