Unknowingly Suffering Through Cancer Symptoms
38-year-old Irene Grey suffered through 15 years of tiredness and headache before finding out she had essential thrombocythemia, a rare type of blood cancer.
Essential thrombocythemia (ET), which is incurable, occurs when your bone marrow makes a large number of platelets.
If you are experiencing profuse night sweats, constant headaches, and/or unexpected bleeding, don't delay medical evaluation, please go in right away to see a doctor.
It took nearly 15 years to find her cancer.
38-year-old Irene Grey suffered from years of tiredness and headaches, which she chalked up to stress—and potentially the fact that she was born with an irregular heartbeat.
Read More
But in February of 2019, the Northern Ireland native finally found out at age 35 that she actually had an incurable blood cancer.
"I spent years asking myself 'What's wrong with me, why can I not do better?' I couldn't understand why I felt so tired all the time," Irene told BelfastLive. In addition to tiredness, Irene also experienced night sweats and headaches.
"At the time I put it down to the stress of undergoing fertility treatment, being busy at work," she said. "The thought that I might have blood cancer never occurred to me," she continued, explaining that it can often "take years" to discover blood cancer.
Related: 80-Year-Old Retired Bus Driver's Symptoms Dismissed For 10 Years As 'Old Age'; It Was Incurable Blood Cancer
The rare disease, called JAK2 positive Essential Thrombocythemia (JAK2 ET or just ET), occurs due to an overproduction of hematopoietic cells due to the mutation of the JAK2 gene in this specific case. Hematopoietic cells are immature cells that can develop into all types of blood cells. JAK2, according to the National Cancer Institute, "a gene that makes a protein that sends signals in cells to promote cell growth and helps control the number of red blood cells, white blood cells, and platelets that are made in the bone marrow."
Irene's Blood Cancer Diagnosis
When Irene started looking further into her medical issues in 2018, her doctor noticed that her platelet count had been fluctuating for the last four years, and was outside of the normal range.
Five months later, in February 2019, they pinpointed her exact diagnosis.
Related: Blood Cancer Comes in More than 100 Varieties: How They Differ & What They Have in Common
"My surgeon described it as my bone marrow being like a light switch – always in the on position which means I'm making platelets constantl," she explained of her condition. "This means I'm at much higher risk of blood clots and developing other blood cancers such as leukaemia."
"It's a day you don't forget," she added, saying what a struggle it all has been for her mental health.
Managing Her Rare Disease
Irene now has blood tests every six to eight weeks and is on anti-platelet medication to help control the disease.
"I've had a conversation with my team about chemotherapy drugs should my condition advance but I'm keen to hold off on that for as long as possible."
Since this traumatic health challenge, Irene's father bought her a Blacknose sheep to help her cope.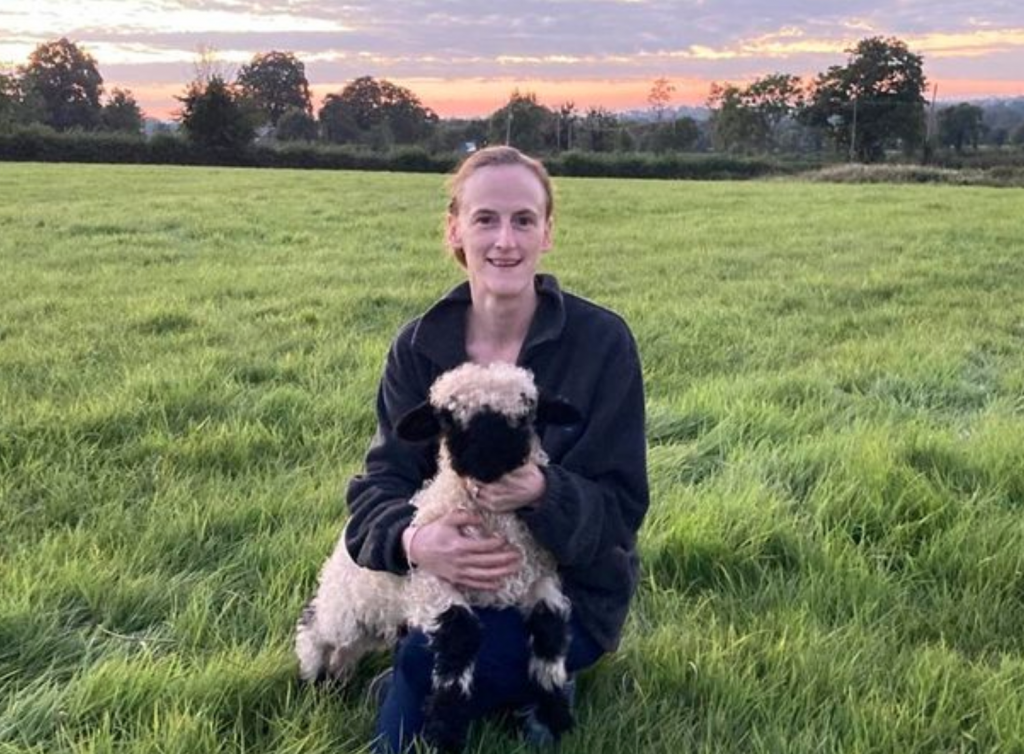 "They are quite rare and have been a big part of my mental health journey with this," she said of her fluffy new pal.
As Irene continues battling cancer, she urges people to not wait as long as she did to get to the bottom of her condition.
What is a Blood Cancer—How is it Different?
"If you have symptoms that cannot be explained and are persistent, you should urgently make an appointment with your GP," she said. "While it is unlikely to be anything serious, it's so important to get checked out."
Understanding Essential Thrombocythemia (ET)
Essential thrombocythemia (ET) is a rare type of blood cancer in which your bone marrow makes a large number of platelets.
Bone marrow is the spongy tissue inside large bones where white blood cells, red blood cells and platelets are made.
Here's how to deconstruct the disease name, Essential Thrombocythemia: The term "essential" means that the problem is primarily due to platelet-forming cells in your bone marrow. Thrombocyte is another term for platelet, thus "thrombocythemia" indicates an increased number of platelets in your blood.
What Is Essential Thrombocythemia?
In our body platelets serve a very important function, which is to seal off a leaking blood vessel and control bleeding after an injury or trauma. Too many platelets can make your blood thick and cause problems in the clotting process. There are other conditions that can also increase the platelet count in your body, such as inflammatory conditions or iron deficiency anemia. Your doctor will check your lab work to exclude these conditions before reaching the confirmed diagnosis of ET.
In general, the common symptoms include:
Frequent headaches
Profuse sweating, particularly at night
Painful, swollen joints of hands or feet
Symptoms of a blood clot such as pain, swelling, redness, and warmth in the legs or arms
Unexpected bleeding
If you are experiencing any of these symptoms, don't delay medical evaluation, please go in right away to see a doctor.
Learn more about SurvivorNet's rigorous medical review process.