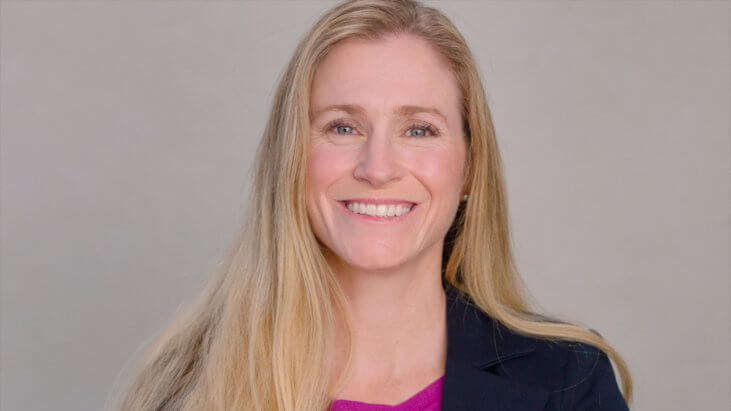 Dr. Caitlin Costello
Hematologist-Oncologist
UC San Diego Health
Caitlin Costello, MD, is a board-certified hematologist and medical oncologist who specializes in treating a variety of blood cancers, including multiple myeloma, lymphoma, and leukemia. She is part of the joint UC San Diego Health / Sharp Blood and Marrow Transplantation (BMT) Program, which provides patients with the unique opportunity to receive care from the same physician throughout all phases of blood cancer treatment. This includes initial consultation and diagnosis, treatment to help achieve remission, care throughout stem cell transplants, and follow-up survivorship care.
Dr. Costello offers chimeric antigen receptor (CAR) T-cell therapy to adults with relapsed or refractory B-cell lymphoma, a type of non-Hodgkin lymphoma. CAR T-cell therapy harnesses the patient's own immune cells to recognize and kill cancer cells. It is just one of many types of personalized cancer therapies offered at UC San Diego Health. She also participates in a number of clinical trials that offer cutting-edge treatment strategies and therapies for a variety of blood cancers.
Her primary clinical interests include treating plasma cell disorders such as multiple myeloma, Waldenstrom's macroglobulinemia and systemic amyloidosis. Her research focuses on refining the management and treatment of these diseases. She is committed to conducting clinical trials for multiple myeloma with novel agents and regimens, with a goal to broaden therapeutic options and knowledge of this disease. She also has a special interest in precision medicine and developing treatment strategies that are most specific to the genetic and molecular details of an individual's disease.
Dr. Costello completed a fellowship in hematology-oncology with a focus in bone marrow transplantation at UC San Diego School of Medicine. She completed a residency in internal medicine at Weill Cornell Medical College, New York–Presbyterian Hospital. Dr. Costello earned her medical degree at Tufts University School of Medicine in Boston. She is board-certified in internal medicine, hematology and medical oncology.
×
Introducing, the Journey Bar
Use this bar to access information about the steps in your cancer journey.