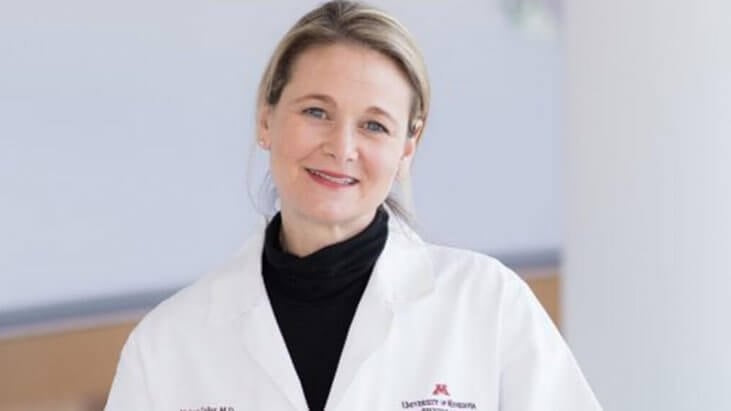 Dr. Melissa Geller
Gynecologic Oncologist
Masonic Cancer Clinic, University of Minnesota
Dr. Melissa Geller completed medical school at Chicago Medical School and her residency in Obstetrics and Gynecology at the University of Minnesota. In addition, Dr. Geller completed a Galloway Fellowship in the Department of Surgery, Gynecology Division at Memorial Sloan Kettering Cancer Center in New York, and received a Master of Science degree in Clinical Research through the University of Minnesota's School of Public Health.
Close
SN GUIDES
The First 60
Begin the breast cancer journey with confidence.
×
Introducing, the Journey Bar
Use this bar to access information about the steps in your cancer journey.