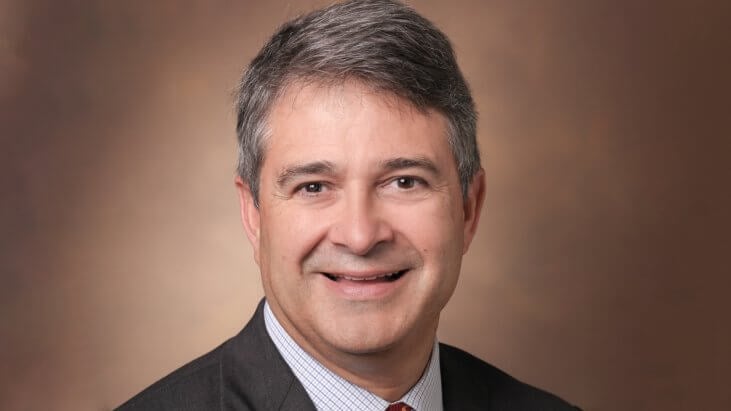 Dr. Ronald Alvarez
Gynecologic Oncologist
Vanderbilt University Medical Center
Dr. Ronald Alvarez is the Chairman and Clinical Service Chief of Obstetrics and Gynecology at Vanderbilt University Medical Center.
Previously, Dr. Alvarez was Professor and Ellen Gregg Shook Culverhouse Chair in the UAB Division of Gynecologic Oncology, for which he served as Director from 2003-2014, and Vice-Chair of the UAB Department of Obstetrics and Gynecology.
In 2013, he served as President of the Society of Gynecologic Oncology and he currently serves as Director of Gynecologic Oncology Division for the American Board of Obstetrics and Gynecology.
Close
SN GUIDES
The First 60
Begin the breast cancer journey with confidence.
×
Introducing, the Journey Bar
Use this bar to access information about the steps in your cancer journey.