94th Oscars on Sunday Night: What Are the Cancer Connections?
Breast cancer survivor Wanda Sykes, 58, is hosting the Oscars Sunday night with Regina Hall and Amy Schumer. Nominees Nicole Kidman and Will Smith both have cancer connections.
Skyes' breast cancer was discovered in 2011 following tissue tests done after a cosmetic breast reduction surgery. She had ductal carcinoma in situ (DCIS ) in her left breast.
Kidman's mother battled breast cancer; she was diagnosed with the actress was just 17 years old. Kidman acted as a caretaker to her mom through her cancer battle. Oscar nominee Will Smith's dad, Willard Smith Sr., passed from cancer in 2016.
The 94th Academy Awards – better known as the Oscars – air this Sunday evening, March 27, 2022, on ABC, and breast cancer survivor Wanda Sykes, 58, is hosting. Sykes will be hosting alongside actresses Regina Hall, 51, and Amy Schumer, 40.
Read More
But did you also know that nominees Will Smith, 53, and Nicole Kidman, 54, have cancer connections, too? We'll be cheering on Sykes and all of the nominees from our couches come Sunday night.
In the meantime, here's what you need to know about these mega-stars' cancer journeys and cancer connections.
Oscar Host Wanda's Breast Cancer Journey
Oscars host Sykes, who is married to her wife Alex Sykes (the pair share two children together), had her breast cancer discovered in 2011 following tissue tests done after a cosmetic breast reduction surgery. Sykes told People magazine, "It wasn't until after the reduction that in the lab work, the pathology, that they found that I had DCIS [ductal carcinoma in situ] in my left breast. I was very, very lucky because DCIS is basically stage-zero cancer. So I was very lucky."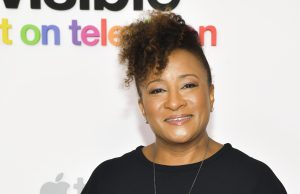 Skyes has a history of breast cancer in her family, and she opted to have a bilateral mastectomy. "I had both breasts removed … because now I have zero chance of having breast cancer," she said.
"I had the choice of, you can go back every three months and get it checked," Sykes explained to People. "Have a mammogram, MRI every three months just to see what it's doing. But, I'm not good at keeping on top of stuff. I'm sure I'm overdue for an oil change and a teeth cleaning already."
Breast cancer is screened for via mammogram, which looks for lumps in the breast tissue and other signs of existing cancer, or cancer in its earliest stages. If a worrisome lump is detected, your radiologist or doctor will advise you on the next steps, which typically include a breast biopsy.
The current guidelines from the American Cancer Society (ACS) say that women aged 45 to 54 with a regular risk of breast cancer should get mammograms annually.
When Should You Consider a Mastectomy?
Oscar Nominee Nicole Kidman's Mother Battled Cancer
Kidman is nominated for Best Actress for her work in Being the Ricardos, in which she portrayed famed I Love Lucy comedian Lucille Ball. Kidman is a five-time Oscar nominee whose life was touched by cancer at an early age.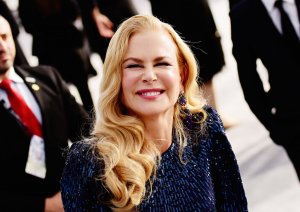 When the Aussie actress was 17 years old, her mom was diagnosed with breast cancer. In an interview with Byrdie last year, Kidman revealed her path to becoming a trained masseuse, which was motivated by her mom's breast cancer treatment. She says, "I know, people are shocked by that [that I'm a trained masseuse]. It's an interesting story because my mother was diagnosed with breast cancer when she was 45, I was 17, and I became a masseuse and did a course because we couldn't afford for her to get massages after her chemo and her radiation."
"We didn't have enough money. So I learned to give massage. And then I really fell in love with giving massage," Kidman says. People who have a history of breast cancer in the family, as Kidman does, may be at a higher risk of developing the disease themselves. For those with elevated breast cancer risk, it's imperative to screen early and often for the disease, via mammograms.
When Should I Get a Mammogram?
Oscar Nominee Will Smith's Dad Battled Cancer
Actor Will Smith is nominated for Best Actor for his portrayal of Venus and Serena Williams' dad in the film King Richard. Smith lost his father to cancer in 2016. He wrote about his father in-depth in his 2021 memoir, Will, and reflected on his complicated relationship with his father, due to abuse and addiction.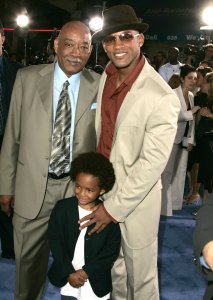 Losing a parent is difficult, no matter what your relationship with them is like. If you're suffering after the loss of a loved one, like a parent, to cancer – reach out for help. A social worker or therapist can help you to process your emotions in a safe, non-judgemental space.
"Therapy Saved My Life": After Losing A Loved One, Don't Be Afraid To Ask For Help
Learn more about SurvivorNet's rigorous medical review process.